Logistics Equipment Software
The logistics equipment industry offers substantial support to equipment-driven companies, whether they rent or purchase and require accurate Logistics Equipment Rental Software. If your primary focus is logistics, it is likely that you are on call to work with bulk equipment from initial purchase or interim rentals to final sale.
DynaRent can lighten the workload for both physical processing of equipment as well as organizing multi-faceted information. Graphical planning boards let you access, coordinate, and monitor availability, transport, resources, and complex work orders. You will have business intelligence at hand that provides complete financial insight and reporting capabilities for high-volume, high-value inventory. Track and trace, mobile communications, precise oversight that spans warehouse processes to utilization and maintenance at a glance are some of the vital features. All packaged to fit seamlessly into Dynamics 365 for Finance and Operations (and Microsoft Dynamics AX). Intrigued? Scroll and learn more about the ease and flexibility of our solution that helps connect, simplify, and synchronize.
DynaRent delivers a modular design that lets you select the solution or solutions you need now, and then add capabilities at any time. All modules integrate completely with Dynamics 365 for Finance and Operations (and Microsoft Dynamics AX) from the start to work as part of a tailored ERP system.
Trusted by 2200+ industry leaders
To-Increase has a deep understanding of our business and knows what we need to get the most from our ERP solution. Microsoft Dynamics and DynaRent lets us optimize our resource planning for both equipment and manpower, which in return lets us deliver fast, high-quality services to all customers.
― Søren Pedersen,
Chief Account Officer,
BMS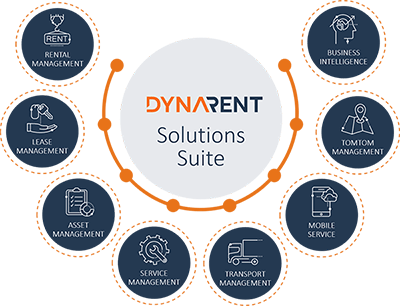 Rental Management Software
DynaRent combines standard functionality with stellar flexibility to meet multi-industry needs that include transport, services, logistics, mobile field connectivity—that's a start. Our software suite fits seamlessly into Microsoft Dynamics 365 for Finance and Operations, Enterprise edition.
Impacts you can anticipate with To-Increase Equipment Rental solutions
Equip your mobile workforce to access data anywhere, using any device
Reduce maintenance time and cost with optimal service efficiency
Increase efficiency and quality across your entire service department
Enable advanced transport planning for deliveries, including route optimization
Gain speed and accuracy with graphical overviews of equipment per depot
Ensure you procure the right equipment at the right time with workflow-driven mobile solutions