Ensure equipment is assigned and situated at the right time at the right location
Ensure efficient fleet management, i.e. the right balance between fleet apportionments (own vs. other) and assigned vs. requested fleets.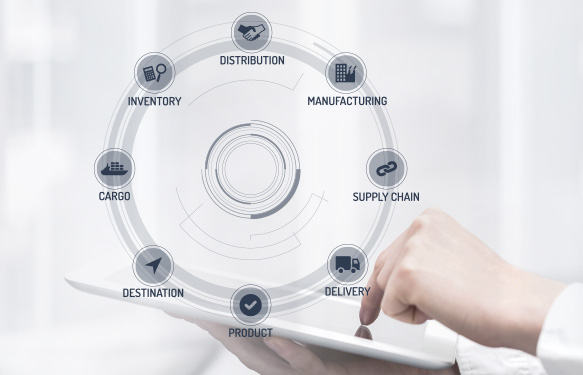 Why should you use our solution?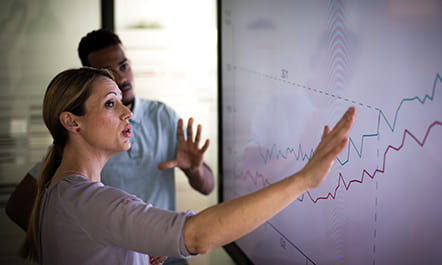 Maximize asset performance
Manage the global and regional supply and demand of your assets effectively to optimize productivity and improve utilization, reach, and overall performance.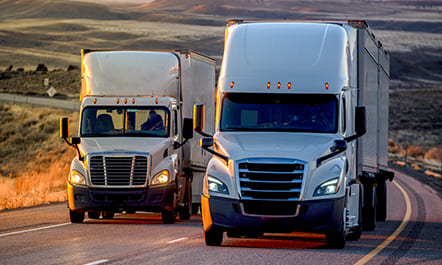 Optimize your fleet
Manage large fleets (global or regional) with ease. Streamline operations to ensure that the right assets are operating at the right place and at the right time.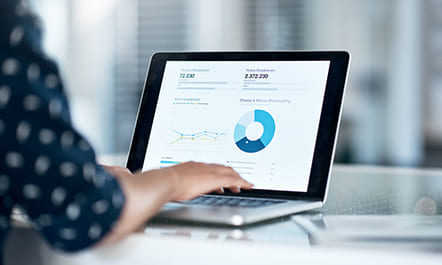 Monitor your assets effectively
Gain key insights into the utilization of your assets, performance, service, or maintenance to reduce costs and improve uptime and bottom-line results.
What to expect from the key features
Key Feature
Monitor equipment availability effectively
Being ready with accurate information about equipment availability can help you to first set the right expectations with a customer looking to rent it, and then to address those expectations accordingly.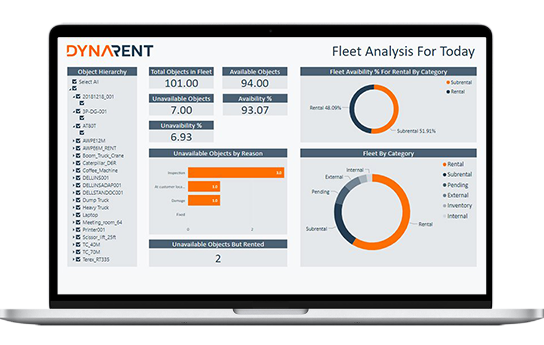 Key Feature
Leverage fleet management financials
Valuable insights on what equipment is rented, not rented, or requested for will help you determine overall financial health and then to take appropriate and relevant actions to address requirements.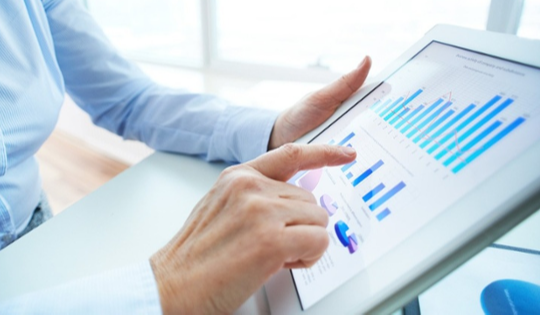 Key Feature
Effective transportation management
When equipment goes on-rent, its transportation needs to be organized. Once work is done, equipment needs to be picked up too. Our graphical transport management board helps you do all this and more — seamlessly.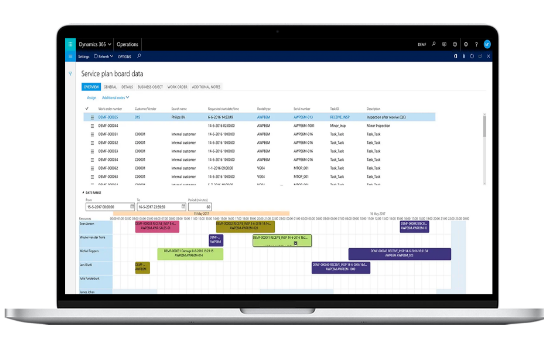 DynaRent Solutions Suite Factsheet
DynaRent Solution Suite combines standard functionality with stellar flexibility to exceed multi-industry needs. The equipment rental software we offer fits seamlessly into Microsoft Dynamics 365 for Finance & Supply Chain Management and AX.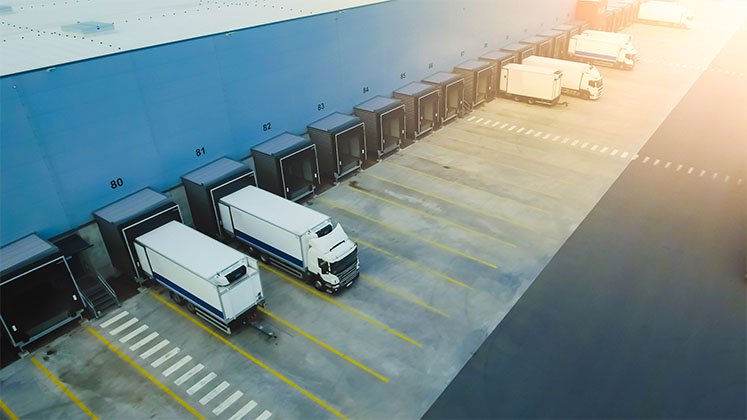 Frequently Asked Questions
Is sub-rental (re-rent) supported?
Yes, third party equipment can be easily selected by using the same search criteria, as you use for your own assets.
Can I use my own search criteria to find the right assets?
Yes, our Dynamic Field Management enables you to set up (without any need for development) your own search criteria per asset group. Frequently asked fields like maximum high, weight, fuel type (gas oil, petrol, gas) can be easily added, including other field types like date, checkboxes, etc.
How do you support global fleet?
DynaRent supports global fleet management. You can either use the filter options to view only the available assets in your depot or you can extend the filter to see the availability in a country or of the complete fleet.
Talk to an industry expert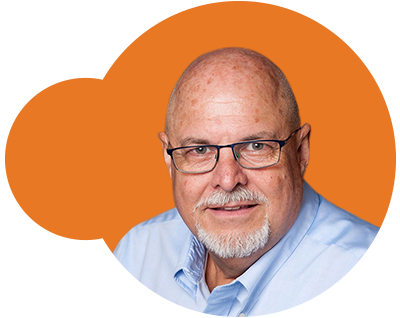 Kevin Davis
Equipment Rental and Lease Specialist
With over 40 years of ERP experience, Kevin has led hundreds of companies through digital and business process transformation, across various sectors.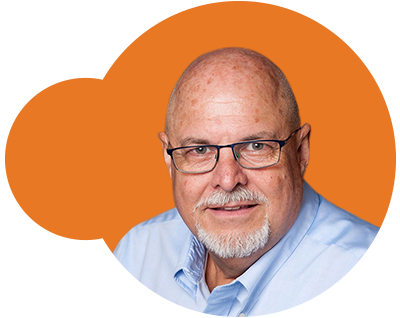 Kevin Davis
Equipment Rental and Lease Specialist