Benefits for your customers
Increase employee efficiency
Enable your employees to work efficiently by providing 24/7 access to requests or update rental contracts, also allowing them to respond faster.
Reduce costs
Offer rental advisory on when to rent or terminate equipment to reduce overall rental costs based on actual utilization.
Manage easily
Automated information sharing allows your customers to manage all their rented equipment easily and appropriately without any dependency on your teams.
Respond faster
Faster response times in case of new requests or damages, no need to fill in paperwork or call the rental desk.
Want to empower your customers with complete control of their equipment rental management?
The Rental Customer Portal Advantage
Find out how our rental customer portal can help your customers streamline and simplify the process of managing their rented equipment. Help them improve their overall profitability.
How the Rental Customer Portal Helps
Differentiate from your competition
Deliver your own specific added value to your customers through a tailored rental portal.
Increase customer loyalty
Help your customers reduce their workload by guiding them on rentals which will have a positive impact on your overall NPS.
Increase operational efficiency
Automate information sharing and other processes through the portal will reduce the workload in your rental department.
Improve customer master data quality
Involve your customers in maintaining your master data will help you improve its overall quality.
Portal Functionalities
Complete Rental Control
Users are able to request, off-rent, extend, manage and track their equipment with a few simple clicks anywhere/anytime directly from their device – to reduce overall costs.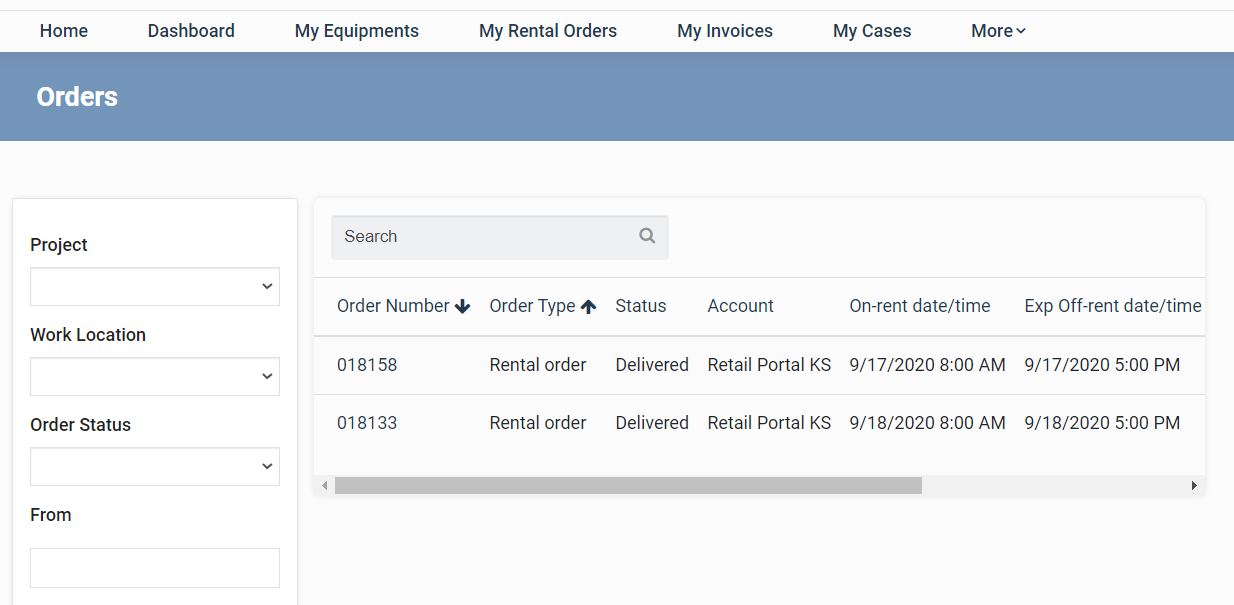 Detailed equipment monitoring
Allow your customers to flexibly book, request, track, and manage their equipment anytime, anywhere from their device.

Leverage GPS technology to show equipment on a map for each customer, to help track utilization and help them make decisions on the spot to streamline your equipment efficiency.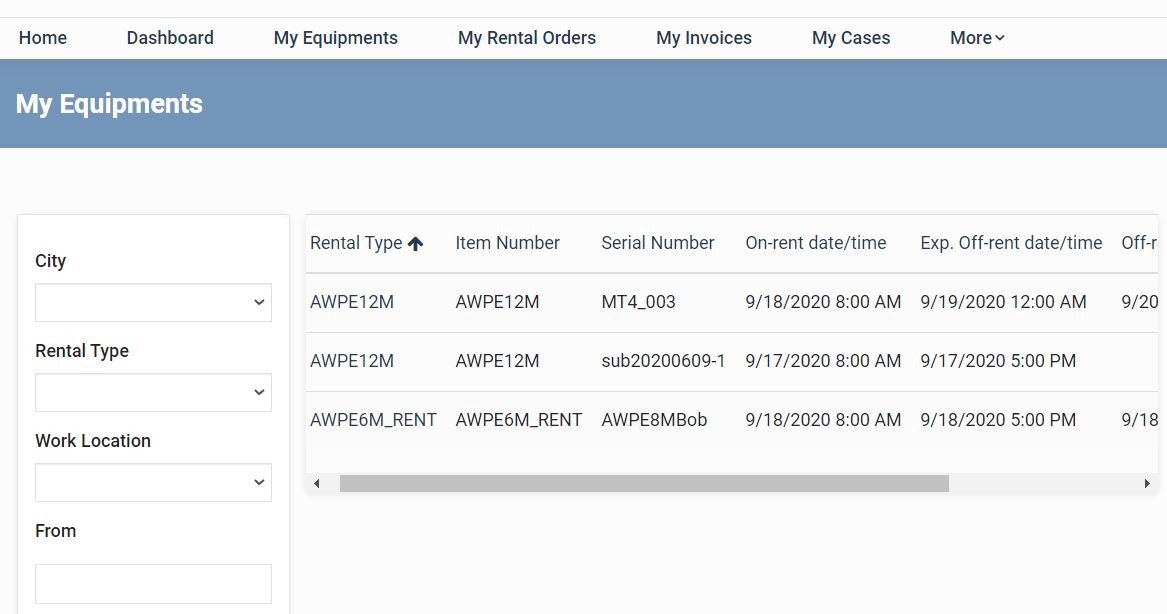 Insightful Rental Dashboard
The rental dashboard offers an easy overview for your customers to get insight into their rented equipment and its performance. It helps them make better decisions about their rentals and get real-time updates on pending pickups and deliveries as well as the current location of the equipment through IoT.

This dashboard is continuously updated to provide better insights and help you enhance customer satisfaction.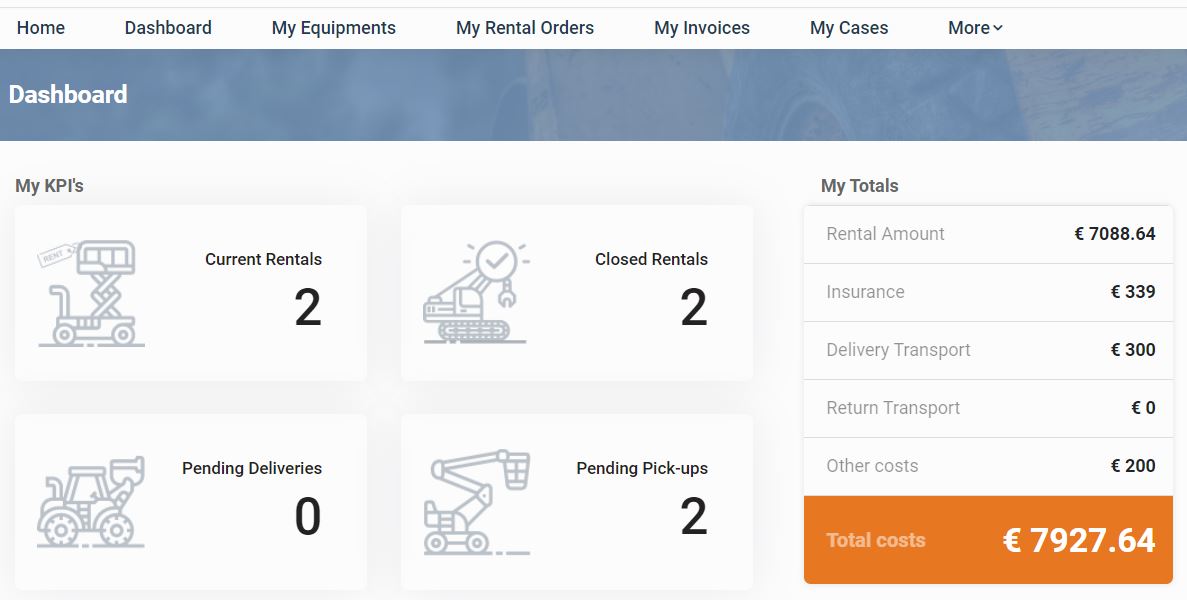 Meticulous Rental Invoices
All the details about rental invoices offer a customer the clarity on what and when they need to pay. They can view all the particulars and download the actual invoices in order to pay the open amount. This will have a positive impact on your revenue stream within your organization.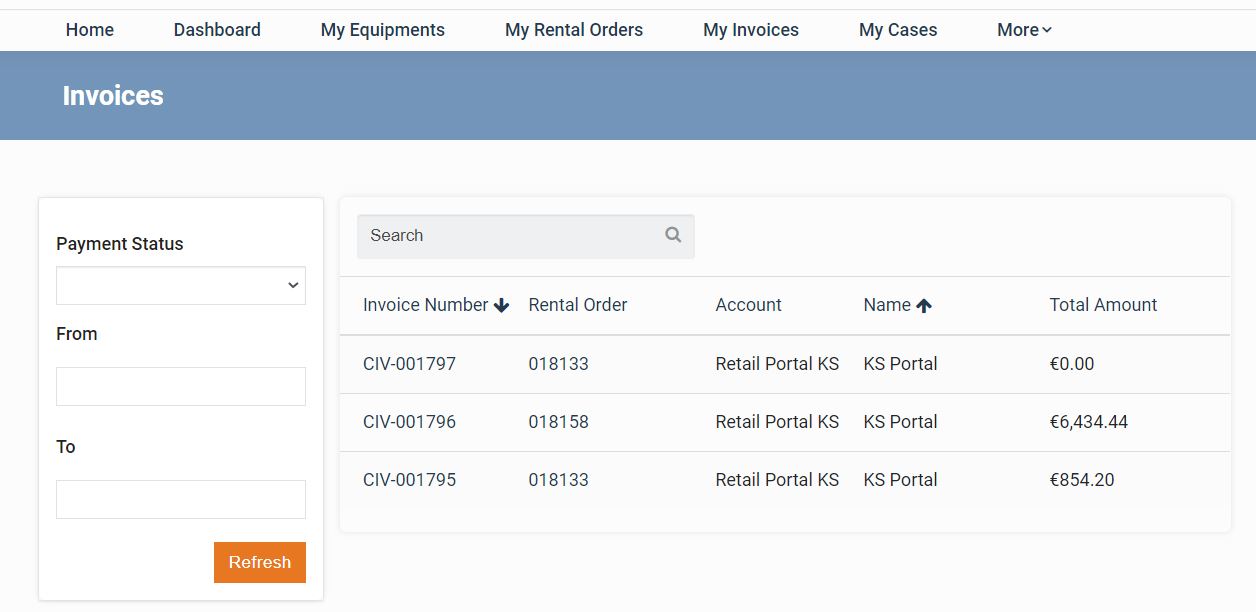 Secured Customer Login
Provide an easy and completely secured login to your customers on any device. The rental portal is fully responsive and ensures up-to-date security, fitting all your customer needs perfectly.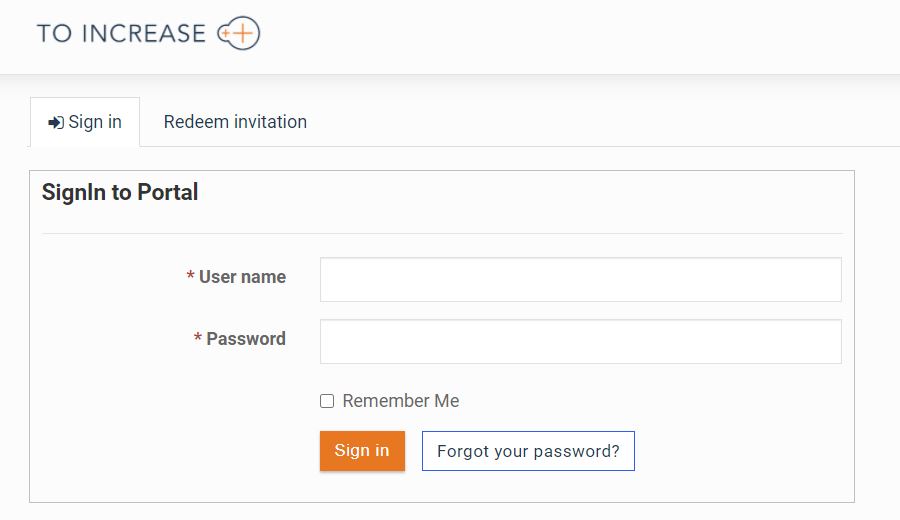 Connect to any ERP
The To-Increase Rental Customer Portal is built on PowerPlatform and can be connected to any ERP, the technical foundation allows you to connect to D365 F/O, SAP, Infor or any other system you are using.