Integrate any PLM system with Dynamics 365 Finance & Supply Chain Management
Improve business efficiency, reduce costs and bring engineering and manufacturing worlds closer together ― with our intuitive, configurable PLM integration solution.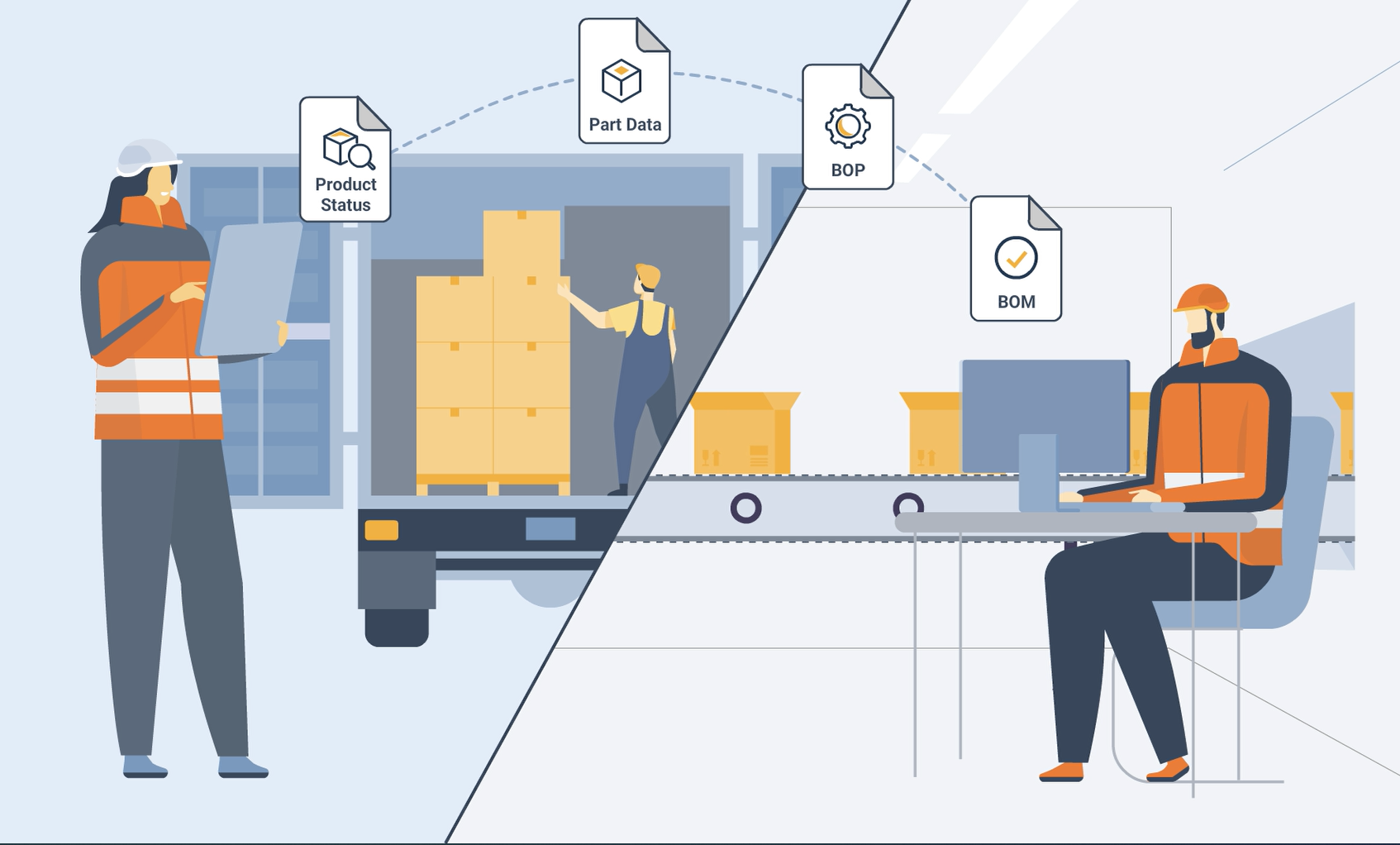 Why should you use our PLM Integration?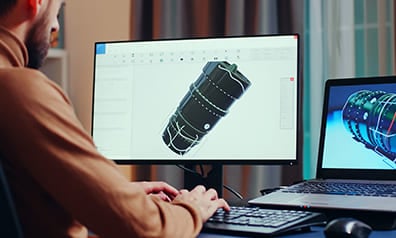 Enable data sharing
Facilitates structured, automated data flow between PLM and ERP systems, ensuring seamless information sharing between designers, manufacturing and service planners, as well as supporting roles like suppliers, logistics and plant managers.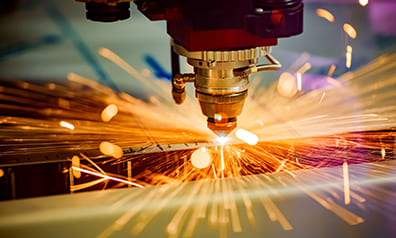 Shorten speed to market
Enables a smooth collaboration between engineers and manufacturers, which results in reduced product development processes, improved quality of products, and faster time to market.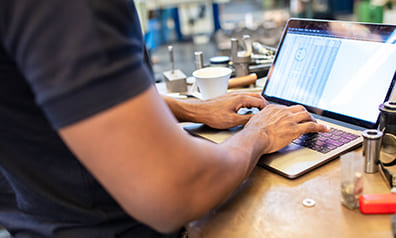 Get a unified view of data
Provides a "single source of truth" for all product data and product-related processes in a central, digital location; reducing costs of duplicated work and enhancing release efficiency.
What to expect from the key features
Key Feature
Flexible PLM-ERP integration framework
Our robust integration framework is based on a point-and-click friendly approach, such that you can integrate any PLM system with Microsoft Dynamics Finance and Supply Chain Management. All attributes coming from the PLM system can be mapped swiftly.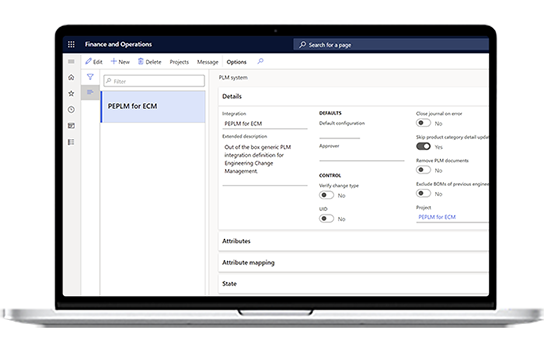 Key Feature
PLM Staging
In the PLM Staging journals, the data is validated and transformed before processing. In addition, history of previous information flow is displayed.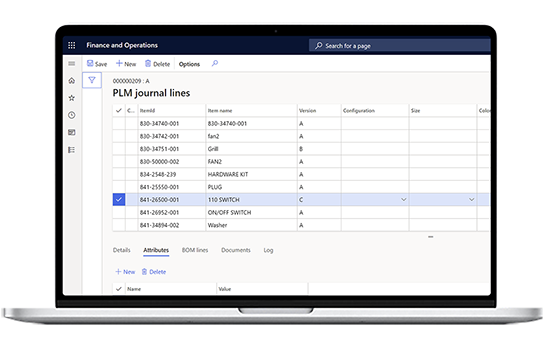 To-Increase PLM Integration Framework
Connect your PLM with Dynamics 365 Finance & Supply Chain Management ERP using an easy, point-and-click deployment. Import BOM into your ERP system and get insights into version control.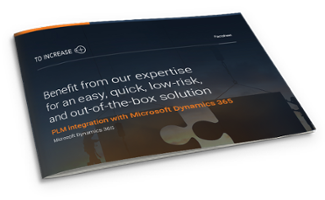 How To-Increase PLM Integration Works
To-Increase's PLM Integration Framework connects any PLM or PDM system with Microsoft Dynamics 365 Finance and Supply Chain Management. It is a robust, proven integration solution that works with the engineering change management solution of Dynamics 365 to provide seamless, user-friendly integration. To-Increase's PLM Integration Framework is easily configurable for various PLM and PDM systems, such as 3DX Dassault, Oracle Agile, Ansys, and Vault.
In addition to the integration framework, we also provide standard out-of-the-box integration connectors for Siemens TeamCenter and PTC Windchill PLM systems. These integration connectors are based on our integration framework but are tailored to Siemens Team Centre and PTC Windchill to reduce your integration time even further.
PLM Integration Framework
Reliable integration solution for Dynamics that is intuitive and easily configurable.
Siemens Teamcenter PLM Integration
Standard out-of-the-box PLM-ERP integration solution with point-and-click deployment.
PTC Windchill PLM Integration
Ready-to-use, point-and-click adjustable solution providing a single source for all your product data.
3DX Dassault PLM Integration
Connect 3DX Dassault PLM and Microsoft Dynamics 365 F&SCM with an intuitive, configurable solution.
Frequently Asked Questions
PLM or ERP? Which one should you implement first?
It makes sense to build and implement both systems simultaneously, as it ensures the integration is done specifically to suit your business needs. For details, read:
Which comes first—PLM or ERP?
Is engineering change management (ECM) a prerequisite for PLM integration?
Yes, ECM is the basis of PLM integration. ECM manages product/version changes, variances on bills-of-material, routings, and inventory. For the integration to yield great results, the Engineering Change Management should first be implemented in the Microsoft Dynamics 365 system.
I have a messy PLM System - Can I connect to ERP?
Yes, you can provided your engineering data quality is good. In case of poor quality, data needs to be manually corrected in the ERP system, which can slow down the process and significantly increase the implementation time.
What's the implementation time?
The integration can be implemented in less than 3 days once governance, responsibility, and data ownership are defined by engineering and manufacturing functions.
Does To-Increase provide PLM integration only with Microsoft Dynamics?
To-Increase provides PLM integration with Microsoft Dynamics 365 Finance & Supply Chain, AX, and Dynamics 365 Business Central.
Talk to our expert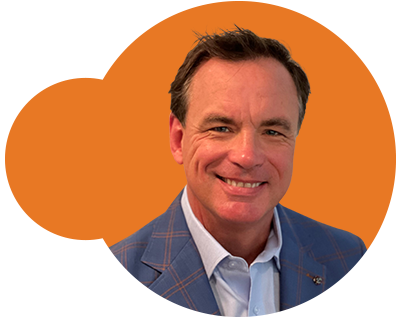 Jim Schwab
Specialist North America
As a seasoned expert, Jim has helped companies in various industries with process improvement, integration solutions, and business intelligence.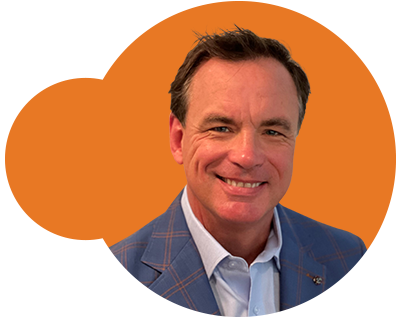 Jim Schwab
Specialist North America