Connect 3DX Dassault with Microsoft D365 F&SCM
Boost production efficiency and improve time to market with an intuitive, configurable integration solution.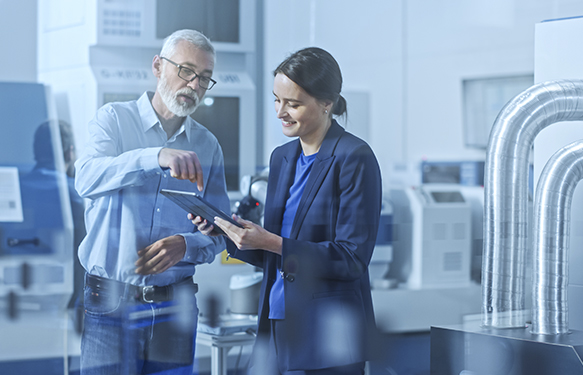 Why should you use our PLM Integration solution?
Flexible with short set-up time
Requires a short set-up time as it does not involve complex coding and is flexible enough to adjust as per business requirements.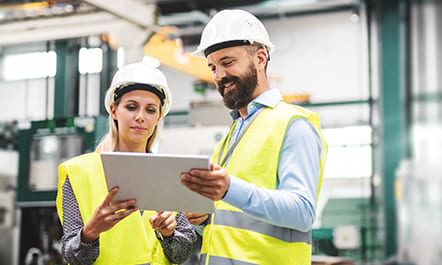 Single source of information
Get a single source of information for product-related processes in a central, digital location.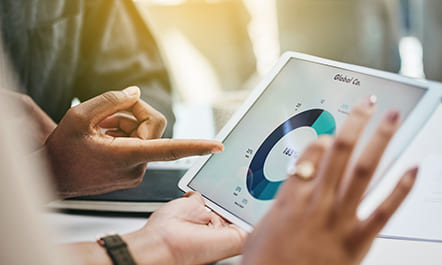 Go beyond PLM integration
Extend capabilities beyond PLM Integration with Data Ownership and Data Governance to safeguard data.
What to expect from the key features
Key Feature
Validate data with staging journals
Check and evaluate the accuracy of PLM data in staging journals, where it is transformed before being processed in Dynamics 365.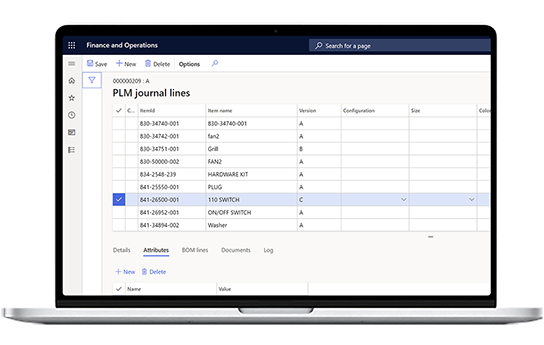 Key Feature
Manage versions accurately
Get a single view of operational information, such as direct visibility into the consequences of version updates and gain complete control of costs and schedules.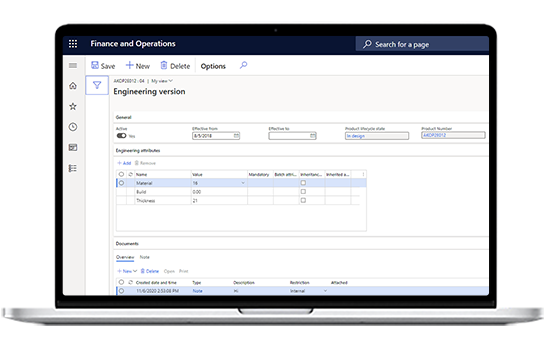 Key Feature
Automate BOM sharing with ERP
Enable automatic import of bills of material (BOM) into ERP, reducing the cost of duplicated work and errors, enhancing production speed, and improving release efficiency.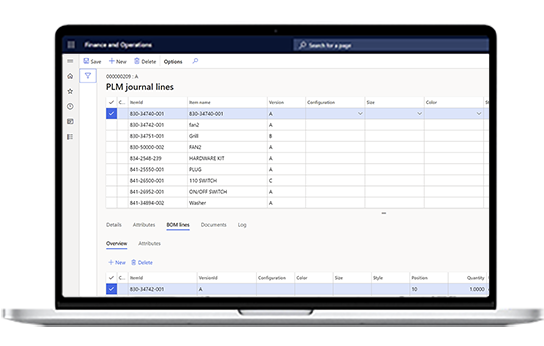 Key Feature

Faster time to market
Reduce product development processes and enable faster time to market by allowing a well-designed integration backed up by robust tooling.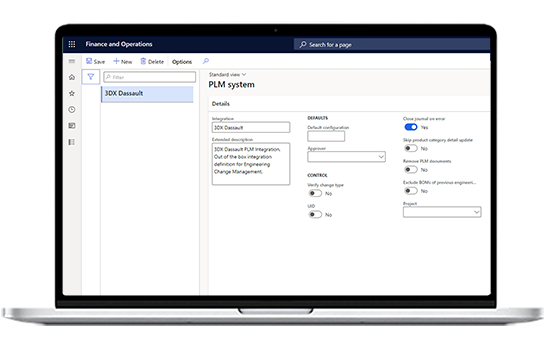 Frequently Asked Questions
What is the implementation cost of this solution?
The cost of PLM-ERP integration is subject to changes based on a number of factors. Here's a blog that provides a deep dive into the costs of implementing our PLM integration solution. https://www.to-increase.com/manufacturing/blog/cost-plm-erp-integration-dynamics-365
Which ERP systems does your solution support?
It supports only D365 Finance and Supply Chain; it is not available for Dynamics 365 Business Central.
How long does it take to integrate 3DX Dassault with Microsoft D365?
It takes about 6-7 days to integrate 3DX Dassault PLM software with Microsoft D365.
To-Increase 3DX PLM Integration
Connect your 3DX Dassault PLM with Dynamics 365 Finance & Supply Chain Management ERP using an intuitive and configurable integration solution to enhance production speed.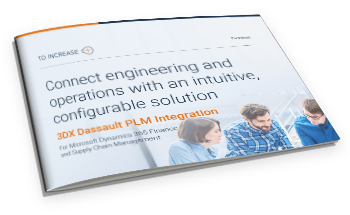 Talk to an expert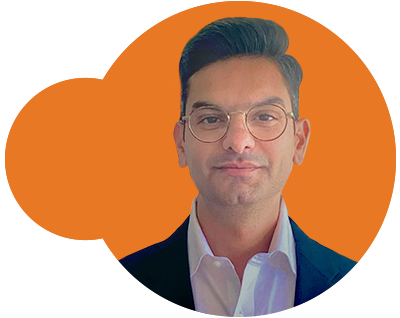 Jayant Acharya
Specialist DACH and Southwest Europe
Jayant is a seasoned ERP professional focused on helping customers achieve digital and business transformation across different verticals in the Microsoft Dynamics environment.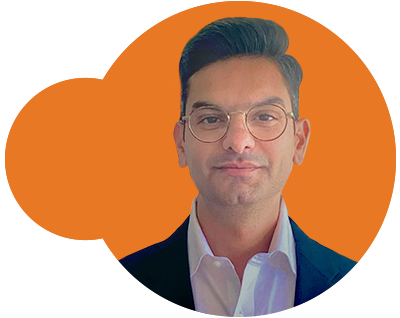 Jayant Acharya
Specialist DACH and Southwest Europe