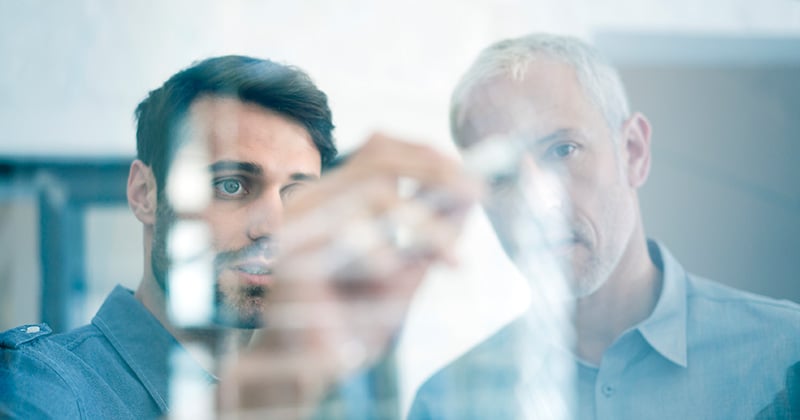 Electronic data interchange or EDI is an easier, more efficient, and cost-effective way of exchanging documents. This is true when you are EDI complaint. But what if you implement an EDI solution without any focus on compliance? You will be in for a rude shock, as you will be charged hefty chargebacks! Lack of EDI compliance can also cost you losses in business with a favored retailer or supplier. This will also reduce the return on investment that you can enjoy after switching to EDI from traditional communication methods.
At To-Increase, since we have built an EDI solution for Microsoft Dynamics 365 Finance & Supply Chain Management — EDI Studio, we can help our customers with EDI compliance. We understand customers' challenges and therefore cannot stress enough on the importance of EDI compliance while implementing EDI for our customers.
Therefore, in this blog, we will cover the meaning of EDI compliance, the risks of no compliance processes, best practices to help you become EDI compliant, and the benefits of EDI compliance for organizations across industries in the supply chain.
What is EDI Compliance?
Electronic Data Interchange or EDI uses standard formats to send out messages between systems. To ensure EDI compliance, organizations need to follow guidelines based on the standard formats and exchange critical business documents in the same standard the trading partner needs. Sometimes if a trading partner uses a different format, you might need to outsource translation services if your EDI broker or IT team cannot do it in-house.
Large retailers issue an EDI compliance mandate as they use the same standards with all their suppliers which helps them streamline and improve the efficiency of document exchange between their supply chains. The guidelines will vary based on the EDI documents used and the standards that are followed by the trading partner.
But if you are a supplier supplying to several manufacturers or retailers using different standard formats then you will need to ensure you hire the services of an EDI broker that can help you out or then a translation service.
Failure to maintain EDI compliance and use the same standards as mandated will result in the rejection of the document and also give you a bad scorecard, you could be charged a fine, the transaction will be delayed, and it will also affect your relationship with your trading partner.
What happens if you are not EDI compliant
Your brand might miss out
For some big retail brands, trading and EDI compliance go hand-in-hand. As a small startup, this can be difficult but there are several easy-to-use, no-code EDI solutions available for reasonable prices such as EDI Studio for D365 F&SCM. It is important for emerging brands to ensure they are EDI compliant so that their brand gets visibility in bigger retail stores.
Lack of planning can affect EDI compliance
Some retailers give you a limited period to complete EDI testing. If you do not meet those timelines, you are considered non-compliant and removed from the vendor program. So, it might be best to discuss and plan such important tasks in advance with your EDI provider so that your organization doesn't miss out on important deadlines.
Risk of chargebacks
A chargeback or a penalty is levied if your EDI message doesn't meet the trading partner's guidelines. These can also be more expensive than the initial EDI compliance setup as they cover damages that are caused due to EDI non-compliance such as a late shipment, a loss of an order, etc. You could be fined a chargeback if you have incorrect information on products or the address for example.
In some cases, if you don't send the correct documents in the mandated time, you could be accountable for a chargeback. For example, if you do not share an EDI 856 or Advance Shipping Notice for dropship orders, or an EDI 846 or an Inventory Update transaction as mandated, the retailer can charge you a penalty for such a miss.
These penalties range from a few hundred dollars for smaller mistakes but can even cost you much more for bigger non-compliance misses. So, it is best that you have your team trained and on high alert to ensure you do not have to pay thousands of dollars or euros in chargebacks.
What are the common EDI Compliance challenges?
EDI compliance mandates are complicated cause they could differ from retailer to retailer, so this becomes a major cause of concern, especially for suppliers. To make things more complicated, these could also vary for the same retailer based on the program.

We have put together a list of the most commonly seen EDI compliance issues across industries:
The EDI 810 or Invoice has incorrect product information.
The EDI 856 or Advance Shipping Notice was not sent in the required time. 
The EDI 832 or Product Catalog is not updated with the latest product details.
The EDI 855 or Purchase Order Acknowledgement is not sent in the agreed timeframe.
The EDI 977 or Functional Acknowledgement was not sent.

Read more about the type of EDI chargebacks on EDI Academy.
How can you become EDI compliant? 
Every trading partner usually shares a document that outlines the EDI requirements that also explains the compliance needs. Once that checklist has been completed, the next step is testing.
During the testing process, you send out some of the most used transactions in the business such as purchase and sales orders, purchase order acknowledgment, etc. Once all the essential documents that complete a transaction are tested without any hiccups, you are deemed as EDI compliant, and you can start transacting with your business partner.
Are there any best practices for becoming EDI compliant?
We share a few best practices that can help you stay EDI compliant.
Bring on the right team
It is important that you have teams that have trained in EDI and understand customer requirements. Just having technical specialists on your team is not enough, cross-functional teams from several business units can understand all the processes that impact EDI and can make necessary improvements while ensuring data governance best practices are adhered to.
Stay updated
Regularly check partner portals as guidelines or any updates are posted and shared by retailers for all their suppliers online. It becomes easier to broadcast it on their partner portal and it becomes the responsibility of the trading partner or supplier to ensure compliance in any EDI messages exchanged thereon.
Implement the right technology
Before you get started with EDI, you need to ensure you implement an EDI solution that can handle compliance based on the requirements of all your trading partners. Next, you need to implement EDI documents and test them based on the guidelines shared by your trading partners.
Designate ownership
After you review the requirements of all your trading partners, it is important to ensure you have a way to track the necessary EDI documents that need to be updated and tested. You need a team that takes ownership of this process to ensure EDI compliance.
Regular compliance checks
To ensure there are no chargebacks, be proactive and check for compliance at the start of your order process. If you make compliance standard checks a part of your daily operations, mistakes and penalties are less likely.
Evaluate at key intervals
Measure key metrics and analyze them every quarter or half-yearly based on your needs and business processes. Once you evaluate business processes and understand the challenges, you can make enhancements and changes to your EDI processes and improve EDI compliance as well.
How can organizations benefit from EDI Compliance?
EDI compliance can benefit organizations in a lot of ways other than savings on unwarranted fines. We list some of those advantages below:
EDI Compliance earns you preference with your trading partners. They can rely and count on you and that can also help you grow your business.

EDI compliance also translates to efficient processes and uninterrupted document exchange.

Better profitability and eventually better revenue as your business grows with improved efficiency of document exchange.

Constant supervision of processes and improved tracking which reduces errors, and also improves overall productivity.
Across industries such as pharmaceuticals, supply chain, logistics, retail, healthcare, automobile, and many more, EDI can streamline processes. If your organization is starting off with EDI, compliance is an important aspect to consider and ensure. If your organization focuses on EDI compliance, you can improve efficiency, reduce unnecessary chargebacks, and streamline operations.
If you are new to the world of EDI and looking for a place to start, do download our EDI toolkit that explains the different terms associated with EDI, the scenarios that you can consider, and the benefits of using an integrated EDI solution.