Easily monitor and optimize your integrations on the go with intuitive integration monitoring for D365 and beyond
Attain complete visibility into integration health, track and optimize your integrations across your Microsoft Dynamics landscape—F&SCM, Electronic Data Exchanges, Logic Apps, Data Management Logs, and more—in one place, and ensure they run at peak efficiency with minimal downtime.
Why should you use Connectivity Monitor?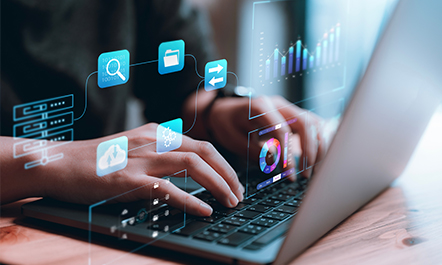 Track key integrations in one place
Access integration health across the Microsoft Dynamics ecosystem in one place, such as Connectivity Studio integrations in D365 F&SCM, EDI, MDM, and other business processes messages, Logic Apps, Data Management Logs, and more, without switching between apps to manage them.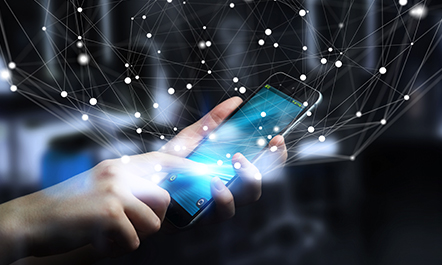 Obtain executive-level visibility on the go
Remotely access and monitor the performance of operational integrations, assess and manage the impact of growing integrations, and gain insights into the impact of integration failure across legal entities and applications in real-time on your mobile devices with one click.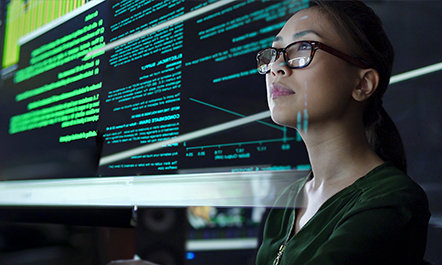 Reduce integration failure impact
Gauge the depth of integration failure across companies and applications to reduce their business impact by quickly detecting failures and taking action operationally and strategically to enhance overall integration health as well as by optimizing slow-performing integrations.
What to expect from the key features?
Key Feature

Comprehensive message log details
Connectivity Monitor enables you to access comprehensive message log details to optimize operational efficiency and reduce error resolution time. You can view all integration messages, navigate to the failed integrations quickly with the failure URL at hand, and filter, slice and dice integration errors by project, application, or company.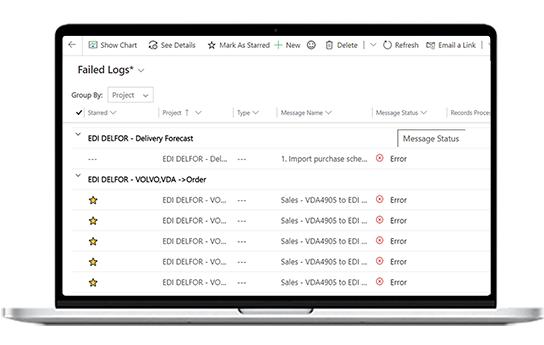 Key Feature

Easy tracking of key integrations on the go
Monitor business-critical integrations within or beyond F&SCM easily via smart filtering and by marking them as 'starred' on the graphical dashboard. This helps you to focus on your most important or high-impact integrations by grouping, slicing and dicing successful or failed ones by starred messages.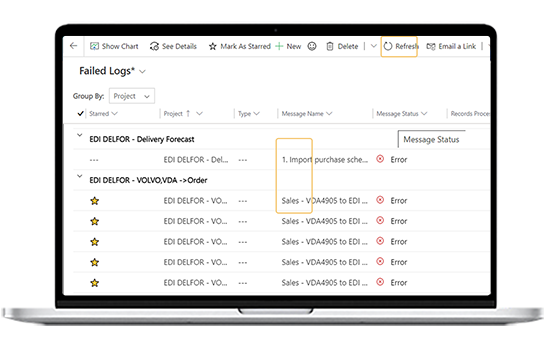 Key Feature

Seamless collaboration
Connectivity Monitor has been embedded within Microsoft Teams for easy accessibility and monitoring. Easy-to-understand notifications using cool, adaptive cards are sent within Teams as soon as there is an integration failure to reduce failure response time. You can easily add tailored alerts via Power Automate as well.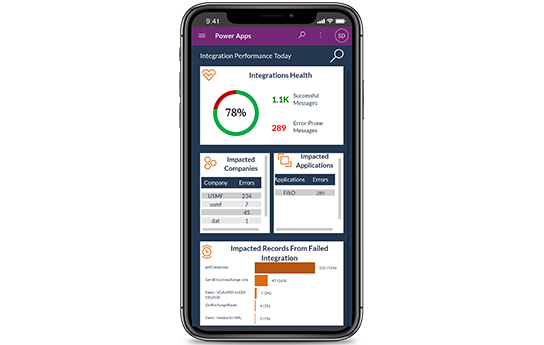 Connectivity Monitor Factsheet
A simplified integration performance monitoring application built for Connectivity Studio users on Microsoft Dynamics 365 Finance and Supply Chain Management, Connectivity Monitor allows you to track the health of your business-critical integrations easily while enabling you to troubleshoot performance issues in real-time.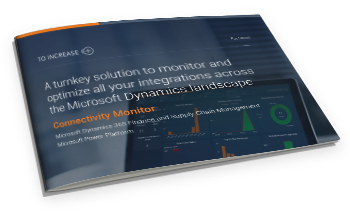 Frequently Asked Questions
What are the pre-requisites to use Connectivity Monitor?
To-Increase Connectivity Studio for Dynamics 365 F&SCM is a pre-requisite for the Connectivity Monitor app, since it is an important feature of our application integration solution. Connectivity Monitor has been built upon Dataverse as a foundation and leverages Power Apps, Power BI, and MS Teams as front-end layers to give you the best of the Microsoft ecosystem. Therefore, you would also require Power App, Power BI, and Power Platform licenses (available with Enterprise licenses of D365 F&SCM) to run the app.
What all can Connectivity Monitor track?
Connectivity Monitor can not only track integrations created and maintained through Connectivity Studio, but has a wider capability to monitor various kinds of integrations covering key components in the Microsoft ecosystem, such as Data Management Logs and Logic Apps. Moreover, it can also monitor EDI and MDM messages set up via To-Increase EDI Studio and To-Increase MDM Studio respectively.
How does the app installation work?
A To-Increase technical representative will provide you with a detailed installation guide along with an executable file to support you in installing and using Connectivity Monitor easily.
Do you recommend specific devices to use Connectivity Monitor?
Connectivity Monitor app can be installed on any mobile device or tablet as a mobile app via a Canvas app from Microsoft. It is available for both Android and iPhone.
Take a closer look at Connectivity Monitor
Explore how you can get the most out of Connectivity Studio with the Connectivity Monitor app that not only makes monitoring integration health easier but also enables better business continuity.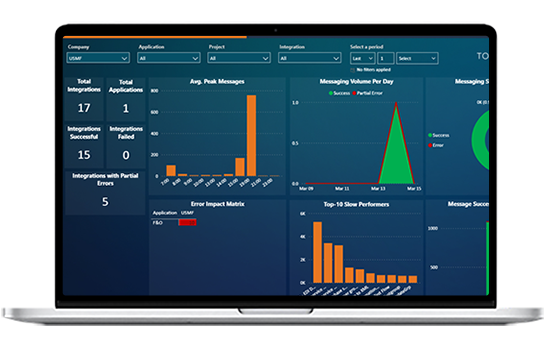 Talk to our expert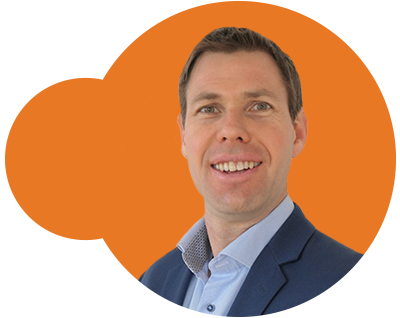 James Smith
Specialist UKI and Southwest Europe
James is a seasoned IT professional focused on helping customers achieve digital and business transformation across different verticals in the Microsoft Dynamics environment.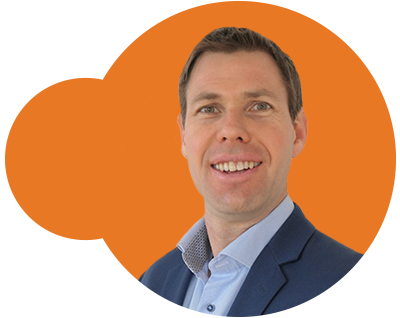 James Smith
Specialist UKI and Southwest Europe