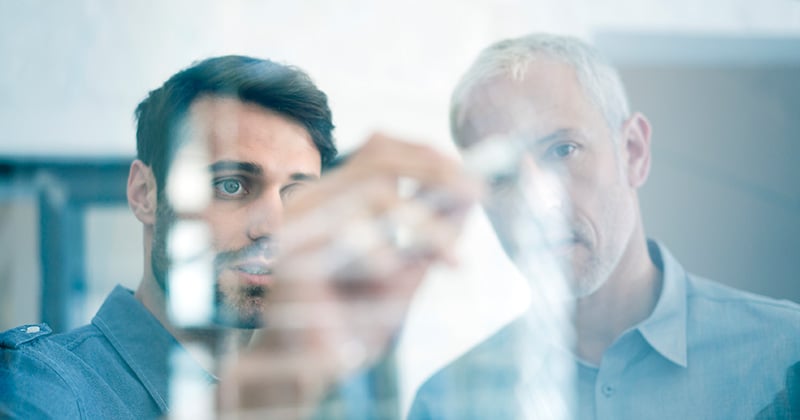 While several industries have made the shift to digital processes from manual paper-based processes, the pharmaceutical industry has been lagging and is now starting to shift focus to digitalization. The pharmaceutical industry whether it is manufacturing, retail, or wholesale, has several challenges that they deal with regularly such as changing consumer trends, supply chain, and logistical issues, and shortage of raw materials to name a few. And adopting a digital approach can ease these challenges and make day-to-day processing of transactions way easier.
The pharma industry also has several regulations that they need to adhere to and have to keep in mind when they decide to adopt a new process. Pharmaceutical manufacturers also have to follow data integrity regulations which means they need to consider a move to electronic data interchange and streamline their operations using an integration platform.
At To-Increase, we have helped over 500+ customers with their EDI and Application Integration needs using our EDI Studio and Connectivity Studio solutions for Microsoft Dynamics 365 Finance and Supply Chain Management (F&SCM). Amongst these, we have also helped several companies across industries, including pharmaceuticals, with their document exchange and application integration challenges over the last 17+ years using our Business Integration Solutions.
In this blog, we talk about the several challenges that pharmaceutical companies face regularly, and how EDI and Application Integration can help them ease these processes while witnessing several benefits. By the end of this blog, you will be able to gauge how useful solutions like EDI and application integration can be for pharmaceutical companies.
How can our solutions help with the challenges faced by the pharma industry?
Like the food industry, the Covid-19 epidemic has severely impacted the pharmaceutical industry as well. We have covered 6 challenges that are faced by manufacturing (devices and drugs), wholesale, and retail pharmaceutical chains below and the role our solutions play in easing the pressure.
Manual processes
Any kind of manual process needs more employee time and effort. Paper-based processes also have more chances of human errors. A faulty record can affect data analysis and also disrupt operations. If you do not want to be struggling with missing information, and lost opportunities it is time to adopt a digital process such as electronic data interchange.
Electronic data interchange or EDI allows businesses to share important documents such as purchase orders and invoices and speeds up the order to cash cycle using globally accepted standards. Our EDI solution, EDI Studio can automate the business communication process with all your trading partners, freeing up time for your employees that can be used for other important tasks.
Logistics
Logistics plays a crucial role in the storage and transportation of medicines and especially vaccinations. If there are any delays or miscommunication within teams, then that can lead to wastage and spoiling of vaccines. Therefore, if you integrate your ERP with your logistics systems, among other systems using our Connectivity Studio solution, you can streamline and ensure logistics are not affected in case of any data syncing issues. Additionally, if you use EDI Studio, you can communicate and send important documents in near-real time thereby ensuring your products are dispatched and sent out as per schedule.
Supply chain
The pandemic was a test for several industries and the pharmaceutical industry had a knee-jerk reaction in response. Due to employees falling sick, travel restrictions, and demand for certain new medications and vaccinations, the manufacturing industry had to buckle up to deliver.
The shortage of raw materials was another major challenge and new regulations across countries have increased the price of raw materials. Add to that, a lack of transparency in the supply chain made matters worse.
In all these situations, having a good EDI platform is important in case you need to communicate any delays in orders. And an integration platform such as Connectivity Studio can ensure that data is synchronized and shared between all your business systems and the ERP, giving you a holistic view of all your data.
Regulations
Each country has regulations for the pharmaceutical industry to safeguard drug quality, maintain standards, and protect the citizens. The information provided on the packaging and communicated with distributors and retailers is an important piece of this puzzle. It goes without saying that companies that do not adhere to regulations can receive a warning while others might have to pay severe fines, and face litigations, and it can affect their business as well as goodwill.
The reason most businesses face the brunt of these regulations is when their business communication is weak, and their processes are not documented. EDI Studio can help you send messages within the organization and with trading partners, while Connectivity Studio can ensure that all your systems are connected, and data is synchronized across all your systems. However, if you are looking at data governance solutions to ensure that your data is accurate and validated, we recommend, working on a data governance strategy and adding on our MDM suite of solutions to improve data quality and streamline your data entry processes. Additionally, our MDM Studio solution can help you distribute and manage your master data.
Changing consumer expectations
Covid-19 brought up a different set of challenges for consumer expectations. The pharmaceutical industry suddenly witnessed a shortage of medicines and vaccinations to treat and prevent Covid-19 and people also become more health conscious about consuming supplements and multivitamins. Changing consumer expectations is a challenge every industry faces and the only way to manage it is through striking a demand and supply balance, which means quickly adding partners and new products while ensuring efficient business communication.
You can use our application integration platform, Connectivity Studio to connect your entire application network. So, if you update product information in the Dynamics 365 ERP, this will reflect in EDI Studio and your connected business systems.
Additionally, if you need to add trading partners, you can either reach out to your VAN/broker of choice, or we can connect you to our partner TIE Kinetix. And, if you prefer one end-to-end EDI solution, we offer EDI-2-FLOW in partnership with TIE Kinetix.
Product traceability
If you need to recall all your stock from your distributors or retailers, you need to have a digital record of all your logistics and a system that allows you to quickly retrace your steps. While our history management feature in EDI Studio allows you to track past records, you can easily use the system to quickly communicate with all your partners to share their records so that the products can be recalled as soon as possible.
Additionally, product traceability is important for the pharmaceutical industry in order to report any illegal transactions or theft. The FDA has regulations about product traceability in the US and similarly, the EU requires pharmaceutical companies to have a mandatory tracking system. So, if you are trading between nations, you need a system that is not limited by country or language. EDI uses global standards, and our solutions support standards including EDIFACT (Europe), ANSI X12 (United States), fixed text, and XML.
What are the most common EDI transactions in the pharma industry?
Purchase Order (ORDERS or 850)

Invoice (INVOIC or 810)

Advanced Ship Notice (DESADV or

856)

Purchase Order Acknowledgement (ORDRSP or 855)

Price Catalog (PRICAT or 832)

Delivery forecast (DELFOR or 830)
What are the advantages of using EDI Studio and Connectivity Studio for pharma?
Automate business communication: Use the existing EDI message tutorials to learn and get started with sending out EDI messages to your distributors, retailers, or manufacturers depending on which side of the pharmaceutical industry your organization deals with.
Streamline inventory: The history management feature in EDI Studio keeps a record of all your transactions. You can use that information to be proactive about ordering and adjusting orders to regulate your inventory.
Validate orders: The staging tables in EDI Studio offers a mechanism to validate and correct incoming data against the master data in D365 F&SCM without involving IT. This will allow you to flag errors and correct them prior to sending out EDI messages.
Ease product traceability: Our solution offers the ability to store a unique identifier for each entity like the customer, vendor, addresses, etc. This will help you identify where the order came from in case you need to trace a batch of products immediately.
Want to learn more about our Business Integration Solutions?
Our solutions are embedded inside Dynamics 365, which makes managing exceptions and errors in EDI communication a breeze. This means that our solutions are built using the same business logic as D365 and also offer the same user experience. Therefore, it will be easier for your team to get started with using the solutions, post some training, and after watching the tutorials within the solutions. Additionally, our solutions are designed keeping business users in mind and are configuration based, so there is no need for any development.
Connectivity Studio, the base for EDI Studio, overrides the limitations of Microsoft's data entities and allows you to use tables relevant for your organization or company. Connectivity studio offers the flexibility to use a mix of tables, views, and entities for the same integration.
If you are interested to learn more about EDI Studio, do download the factsheet from the link below. Alternatively, you could read our honest reviews of EDI Studio and Connectivity Studio for Dynamics 365. And if you have any questions, do reach out to our experts.