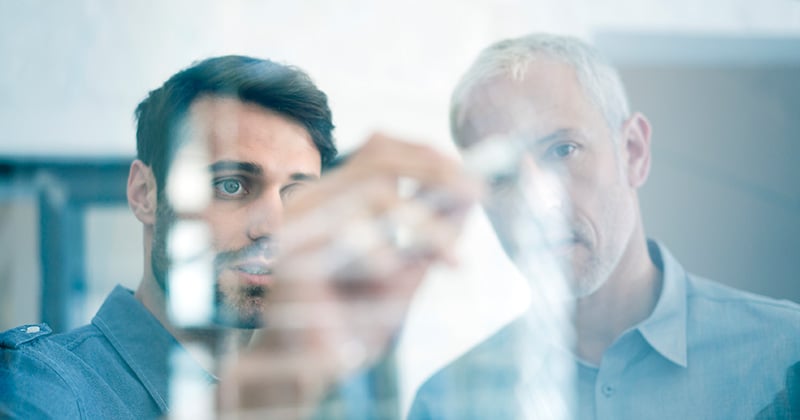 While Electronic Data Interchange or EDI technology might be simpler to understand, the standards for EDI and different EDI document types is a more complex subject to wrap your head around. So, if you are new to EDI and have questions such as what an EDI document is, and what are the different types of documents you can exchange using an EDI software then you have come to the right blog.
At To-Increase, we have developed an EDI solution – EDI Studio for Microsoft Dynamics 365 Finance & Supply Chain Management (D365 F&SCM) that is built on our integration engine Connectivity Studio for D365. And we recently launched an application that allows our Connectivity Studio and EDI Studio customers to monitor the health of their integrations and also track their EDI messages in one dashboard. Together, these 3 make up our Business Integrations solutions.
While we work with our customers to add more customizable EDI document tutorials to our solution and have already added quite a few this year, we thought it would be great to compile a list of the most used EDI documents across industries and also explain what an EDI document is for posterity's sake.
Firstly, what is an EDI document?
Various important EDI messages which are documents are used by businesses to communicate on a day-to-day basis with their trading partners. These documents could range from sharing your product catalog to rejecting a transaction. These EDI documents move transactions forward and help businesses communicate with customers, suppliers, third-party logistics, and their business partners. Each of these EDI documents contains important information and follows a structure and guidelines that are formulated by different universal organizations known as standard formats.
For example, EDIFACT is an UN-approved international standard developed by the UN Economic Commission for Europe (UNECE). The governing body UNECE has defined a list of rules that allow the use of limited characters, numbers, and alphabets that need to be adhered to while sending out messages using this format. Another well-known and widely used format would be X12, a format defined by American National Standards Institute (ANSI), based in the United States.
Besides these formats, there are many more standard formats such as TRADACOMS, ebXML, EANCOM, and XML. Sometimes your business partners might follow a different format in which case the messages will need to be translated by either a third party or your broker. Each of these formats is used to send out various EDI documents which we are going to dive into in this article next.
Related reading: Read more about standards, and other EDI terms in our EDI glossary blog.
Are there EDI Document Types?
There are various documents that you can exchange using EDI technology and software. Some of these documents are common across industries such as invoices and purchase orders while some of them are more specific to certain industries or roles such as logistics and shipping.
What are the most widely used EDI documents?
What is an 850 EDI document?
The beginning of any transaction usually starts with the EDI 850, the Purchase Order. Therefore, the EDI 850 has details such as product details with the quantity and the price, dispatch details, payment terms, and discounts if any. The 850 ensures the transaction can move to the next stage once the buyer accepts the document and shares an EDI 997 or Functional Acknowledgment in return.
What is an 855 EDI document?
855 or a Purchase Order Acknowledgment is used to confirm the receipt of the purchase order or an 850 document. This document states whether that purchase order was accepted or rejected by the buyer or accepted with some changes by the buyer.
What is an 824 EDI document?
824 or an Application Advice is usually sent when the transaction requires changes or is rejected. The document must share details of the earlier transaction such as the date of receipt, document number, the changes required, and trading partner details.
What is an 860 EDI document?
The EDI 860 or Purchase Order Change Request is sent by the buyer to add a change to a purchase order shared previously. The same document can also be used to accept any changes to a previous purchase order shared by the seller. The document is important as it finalizes the information for the sale to be completed. The document shares details of the original purchase order, as well as any changes including changes to the item, quantity, date, and price.
What is an 810 EDI document?
The 810 is an Invoice that is shared by the seller after an order has been placed to request payment. This message has to contain certain important details such as the order details, invoice details, charges with taxes, payment terms, and accepted payment methods.
What is an 856 EDI document?
Advance Shipping Notice (ASN) or EDI 856, is often used by the supply chain industry from manufacturers to retailers. The document is shared with the buyer prior to the arrival of the product so that they can track the shipment prior to it reaching the warehouse or store and make storage or other required arrangement. The ASN has important shipping details including but not limited to shipping information, tracking details, order details, packaging details, and GS1 numbers.
What is a 945 EDI document?
EDI 945 or Warehouse Shipping Advice is sent to confirm that the shipment has been completed. This document is therefore sent by the logistics team which could be a third-party logistics provider (3PL) or your remote warehouse to their customer. The EDI 945 provides the shipment details including shipping date, tracking and payment information, delivery information, etc.
What is an 854 EDI document?
The 854 EDI or a Shipping Delivery Discrepancy Information is used when there is a difference between the proposed shipment and the actual delivered item to a shipper. The details of the tendered freight and actual shipment help the receiving party to make provisions, if possible, for any shortages while tracking the shipment.
What is an 846 EDI document?
EDI 846 or an Inventory Inquiry/Advice is used to share updates about the inventory levels. These can be used both by the buyer and seller. This document has details about product availability such as inventory quantity, inquiry date and time, retail and vendor information, etc.
What is a 940 EDI document?
A 940 EDI or Shipping Order is sent by sellers to the third-party logistics providers (3PLs) to request shipment of goods from the warehouse to the buyer's location. Therefore, the document contains information such as purchase order details, order details, shipping details, and the buyer's receiving location details.
What is a 997

EDI document?
As we mentioned earlier, the EDI 997, or Functional Acknowledgement, is sent by the buyer to confirm the receipt of the EDI document. This document includes the received EDI transaction details, acceptance or rejection of the document, or an acceptance with the list of errors in the document previously received.
Which EDI Document tutorials are available in EDI Studio?
Since each of these documents are available in different formats, at To-Increase we currently offer some of these examples as tutorials that can be customized based on your requirements after you implement EDI Studio for D365 F&SCM. The tutorials currently available at To-Increase are:
Invoice - 810 (for inbound and outbound messages)

Sales Order – 850 (for inbound messages)

Purchase Order – 850 (for outbound messages)

Purchase Order Acknowledgement – 855 (for inbound messages)

Sales Order Acknowledgement – 855 (for outbound messages)

Advance Ship Notice – Purchase/Sales – 856 (for inbound and outbound messages)

Purchase Order Confirmation – 855,865 (for inbound messages)

Sales Order Confirmation – 855,865 (for outbound messages)

Warehouse Shipping Order – 940 (for outbound messages)

Warehouse Stock Transfer Shipping Advice – 943 (for outbound messages)

Warehouse Stock Transfer Receipt Advice – 944 (for inbound messages)

Warehouse Shipping Advice – 945 (for inbound messages)

Warehouse Inventory Adjustment Advice – 947 (for inbound messages)
While we currently offer the above-mentioned EDI examples that can be tailored to your business scenarios, we continue to build and work on EDI tutorials that are in high demand across industries. Additionally, if requested by customers, we can work on developing specific EDI document tutorials for an additional fee.
Are you considering an EDI Solution for your organization?
If you are considering a solution for D365 F&SCM for your organization then we have an EDI solution that might be the right fit for you. If not, we hope this blog helps you understand the kind of documents businesses can share using EDI Studio. If you do use D365 F&SCM, then it will be worthwhile to explore our solution for your organization.

Our EDI Studio solution for Microsoft Dynamics 365 Finance & Supply Chain Management has been built keeping business users in mind. Embedded in D365, offering the same user experience as the ERP, our users can share messages using configurations and do not need any coding skills. Since the solution uses similar business logic as D365, our users can get started quickly after watching the in-built tutorials and receiving some training from our Consultants.
If you would like to explore EDI Studio for D365 for your organization, do read our honest review blog and download the factsheet from the link below. For any specific questions, reach out to our experts with your use cases.