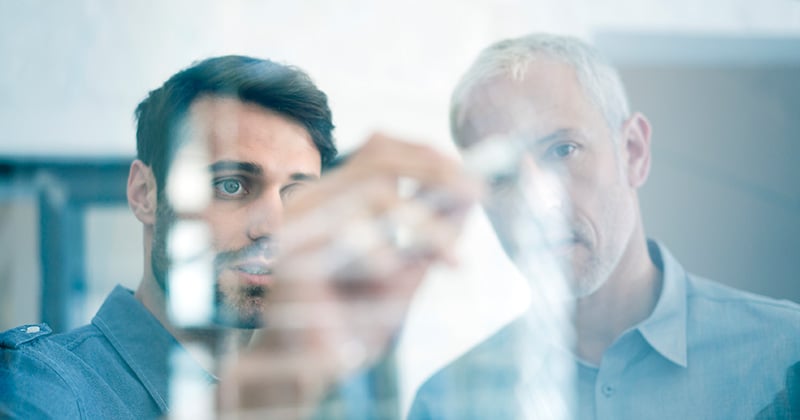 Post the pandemic, more than ever retail has had to establish its presence online. When Covid19 hit the world in 2020, 12,200 stores shut shop in the US and 17,000 stores vanished from the UK. The organizations that quickly embraced e-commerce and spent more time and effort building their online presence survived the storm. With 2022 coming to an end and inflation rising the world over, the retail industry is bound to face new challenges.
At To-Increase, we understand customer challenges and work toward building solutions catering to SMBs and enterprises across industries for Microsoft Dynamics ERPs. Our business integration solutions have helped customers across retail to integrate their online and brick-and-mortar stores applications and communicate with their suppliers and vendors using electronic data interchange. While our data governance solutions have helped customers better manage their data creation, quality, security, and distribution of their master data across legal entities in Dynamics 365 Finance & Operations/Supply Chain Management.
In this blog, we look at the biggest challenges for the retail and e-commerce industry in 2023 and how our solutions can help them with these challenges.
What are the challenges for Manufacturers and Retail in 2023? How can To-Increase's data management solutions solve them?
1. Online and in-store data synchronization
Based on The Future of Retail Report: Trends for 2022 report, there are some interesting statistics to look at for manufacturers, retailers, and customers.
50% of brands perceive unifying online and in-store operations and data as their biggest challenge in 2023. While some brands including manufacturers are investing in tools that allow them to sell anywhere, retailers are looking at a mix of online stores, mobile apps, and social commerce as criteria for 2023 to increase sales.
Customers on the other hand are divided on brick-and-mortar retail stores and online shopping and prefer using both to complete their sales. So, while 53% of the shoppers interviewed would like to check out the product in-store but buy it online, 55% said they would browse products online and pick them up from the local store.
If you had a way to synchronize information from the webshop and in-store purchases, you could use it to see if there are any trends or patterns in customer behavior that can help you deliver more customized marketing communication to your customers and improve sales.
You can use Connectivity Studio for Microsoft Dynamics 365 Finance & Supply Chain Management to deliver master data to the webshop and integrate the ERP with almost any business system and application. Retailers can connect their Warehouse Management System (WMS), Point Of Sale (POS) system, and Product Information Management (PIM) system to their ERP, and we share connectors for e-commerce as well. Additionally, you can use EDI Studio for D365 F& SCM to share important documents with your distributors, suppliers, and business partners in a secure and quick way.

So, if your customer is looking for a product and the product's price and availability on your portal, the data is pulled from the back-end repository or a (PIM) system using web services with a near-real-time exchange in the ERP, which has been integrated using Connectivity Studio.
2. Supply chain disruptions
According to this report, "From Disruption to Reinvention – The future of supply chains in Europe" by Accenture, the supply chain industry could be facing a cumulative loss of €920 billion to gross domestic product (GDP) across the Eurozone by 2023. This is a result of COVID-19 and the Ukraine war. Not only has this led to a product shortage but also raised prices for several products the world over.
There is no way to deal with disruption except by being prepared and embracing digitization. As we have explained in our blog Digitizing Your Supply Chain in D365: Benefits, Challenges, Strategies, & Best Practices and also in our on-demand webinar, digitization means the automation of all your business systems end-to-end. Using electronic data interchange, you can streamline and digitize business communications you share with your supplier, customers, third-party logistics, distributors, and so on. An application integration software will ensure that your entire application integration landscape is synchronized.
Additionally, if you had solutions to help you manage data entry, improve data quality, and securely manage your master data, you would be able to derive more valuable insights and make better business decisions. All these solutions can help you be better prepared to ride any storms that might come your way.
3. Meeting Customer Expectations
Larger organizations can afford to enhance their technologies and invest in advanced technologies such as Artificial Intelligence (AI) and Virtual Reality (VR) and spend on improving the customer experience they offer. But it becomes difficult for startups and small to medium businesses to spend on advanced technology and keep up with the competition.
Anticipating what customers want and drawing the line on what is plausible and will also work for the business is important. Although customer expectations are always increasing with the idea of convenience at the best cost, businesses need to find a way to strike a balance between their profitability and meeting customer expectations.
The best way to do that is by meeting customers where they spend most of their time. Customers are always connected and spend a lot of their time on their personal devices, which is a huge opportunity for businesses. They want a personalized, non-intrusive shopping experience and a way to track and manage their purchases online. They also expect to receive real-time shipping and delivery updates about their purchase.
Using our Connectivity Studio and EDI Studio, you can ensure your systems in the cloud, ERP, and website are connected. So, when a customer places an order, that information is updated in your inventory in the ERP system. Additionally, you can use EDI Studio to send out an invoice to your customers or/and suppliers. And if you use our data governance solutions, such as Data Entry Workflow, you can trigger a workflow that can initiate the logistics process for the order so that your team can enter the delivery-related data such as delivery date, drop-off location, order details, etc. and keep your customers happy and ensure speed and efficiency while streamlining processes.
4. Data Security
According to Sophos, a cybersecurity firm, in its 'State of Ransomware in Retail 2022' report, "77% of retail organizations were hit by ransomware in 2021, up from 44% in 2020. This is a 75% rise since 2020". Additionally, governments around the world have mandated organizations to follow privacy laws such as the GDPR in Europe or the Consumer Privacy Act in California.
Since data security is a big concern, it is imperative for organizations to invest in technologies that can ensure that they can safeguard customer data and adhere to privacy laws.
Our Master Data Management suite allows you to securely create data, improve data quality, and distribute master data securely. Using our Data Entry Workflow solution, you can assign role-based approvals and access. While our Data Quality Studio solution lets you add data quality rules, such as making certain fields mandatory or setting a credit limit range in advance.

And using our MDM Studio solution, you can control and manage your master data centrally or de-centrally and also restrict critical information using the Dynamic Field Security feature (currently available in preview mode) within the solution.
Related reading: What Can You Do to Secure Your Master Data in Dynamics 365 ERP?
Additional to investing in data solutions that can help you secure your data within the organization you need to take corrective measures for data going out of the organization. A few examples of corrective measures are using payment providers that ensure security and use secure authentication methods, adding data privacy guidelines to your data governance strategy, using tools that help you detect fraud or theft, and renewing and monitoring your e-commerce website's certification.
5. Focus on shipping
Faster delivery times, such as one-day delivery being offered by retail giants such as Amazon, has increased customer expectations for delivery. Not just speed but customers also prefer free or flexible shipping options, which might not always be possible for the retailer.
In fact, according to a report published by BIGCOMMERCE, "77% of the survey respondents have abandoned a purchase due to unsatisfactory shipping options, while another 58% have actually stopped shopping with particular retailers as a result of a negative shipping experience."
So, improving the shipping options, sharing timely delivery updates, and streamlining this process is something retailers and e-commerce players cannot ignore anymore. One way of doing this is keeping your customers informed and being honest about any delays.
Our Connectivity Studio solution can help retailers and e-commerce platforms streamline their operations and connect their logistics systems to their ERP and the rest of their application landscape. EDI Studio can be used to share EDI documents timely, such as Advanced Shipping Notice (856), Shipping schedule (852), and more with their trading partners.
Are you ready to streamline your supply chain network and improve data governance?
If you do face these challenges and use a Microsoft-based ERP, then perhaps we can take this conversation further and give you a few resources that will help you understand our solutions better. If you use an older version of the ERP, you can explore our Connectivity Studio Solution for BC, AX, NAV, and our EDI solution for BC, AX. Our Master Data Management Suite is only available for Dynamics 365 F&SCM.
We hope our blog has helped you understand the challenges you can anticipate and are currently probably already dealing with. If you would like to explore our business integration solutions or master data management solutions for D365 FSCM, do download the factsheets from the link below. However, if you would like to talk to an expert, you could do that from the link at the end of this blog.