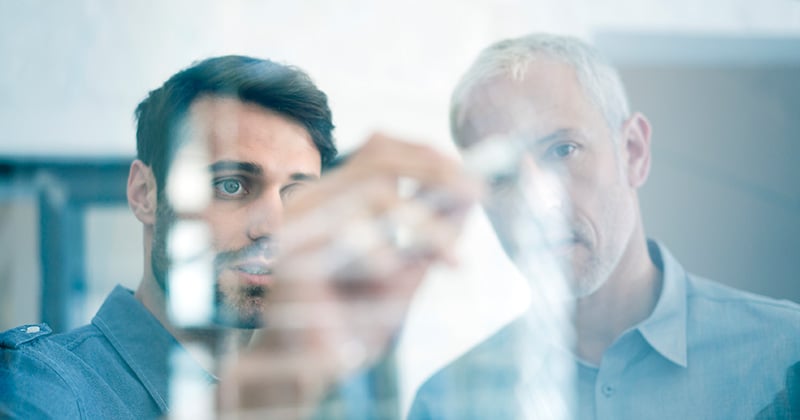 The impact of Covid-19 was felt hardest by the healthcare industry and as the virus still prevails, the industry can expect more disruptions. Due to the pandemic and social distancing, the demand for remote consultations and diagnoses rose. According to healthcare transformers, implementing any technology is one of the top challenges for healthcare. Not only do decision-makers find it difficult to evaluate solutions but skills for implementation and using those solutions are also scarce in the healthcare industry.
Therefore, although electronic data interchange or EDI is not a new technology, healthcare companies that struggle with just basic IT infrastructure find it difficult to adapt to disruptions such as the pandemic and quickly adopt mobile-first and digital processes to meet consumer demand.
To-Increase has built a solution for electronic data interchange, and we have worked with several companies including healthcare and pharmaceutical organizations. Therefore, we understand how EDI can benefit the healthcare industry. At To-Increase, we are passionate about solving customer challenges and building solutions that can ease everyday tasks across industries. All our solutions are designed for business users and require no coding experience so that even users with limited technical skills can use our solutions after the initial training.
In this blog, we will talk about EDI for healthcare, the HIPAA (Health Insurance Portability and Accountability) regulation, benefits of EDI for the industry, and commonly used EDI transactions in healthcare.
What is EDI for healthcare?
Electronic data interchange or EDI has eased the pressure off organizations across industries that managed document exchange using traditional methods such as email, fax, and paper. It is a standardized global approach to managing documents in a systematic manner using technology, hence reducing manual errors. Electronic data interchange is a secure way of transmitting business documents between trading partners using globally accepted message standards and formats. In this case, this will be the document exchange between insurers or claim management companies, manufacturing and supply chain partners, and patients.
The benefits of EDI for healthcare
We share some benefits of EDI below. Although EDI is used across industries, the healthcare industry benefits from using EDI as it is a secure, standardized, and widely used method of transferring important documents between trading parties.
Streamlined processes
Electronic data interchange helps streamline business processes as it uses globally accepted standard formats, leaving no room for confusion. The regulations under HIPAA, as explained later in this article, have been instrumental in establishing global standards for healthcare messages.
Improved efficiency
The use of standards in EDI ensures transactions follow strict guidelines based on the format, which makes the process organized and efficient. This speeds up processing time and also drastically reduces errors that creep in due to manual document exchange, which can cause problems with supply, violate regulations or cause other issues. EDI also allows you to add attachments which are very useful for healthcare transactions.
Reduced cost
Enabling document exchange with the use of EDI technology wherein messages are transmitted between two systems, you land up saving money on paper document exchange. Your resources also save time as the document exchange is automated, giving them time to focus on more important tasks.
Enhanced security
EDI for healthcare transactions ensures the secure transfer of documents such as insurance claims, patient reports, and billing information safely adhering to regulations. These transactions are carried out using secure protocols and only between authorized personnel.
Reduced margin for errors
EDI solutions, if integrated with the ERP system, allow you to flag any errors before the document is shared with trading parties or on retrieval. Some solutions also give you the option to fix errors easily, such as EDI Studio.
Faster processing speed
If you need to process multiple documents between different parties and manually process each of those, it would take hours. With automated EDI solutions, exchanging several documents can be processed in minutes. This is not just beneficial for healthcare workers but also for patients as it speeds up the claims process.
HIPAA - Regulation in healthcare that drives EDI
HIPAA, issued by the US Department of Health and Human Services (HHS) is a federal law that protects patient information. HIPAA or the Health Insurance Portability and Accountability Act (HIPAA) of 1996 came into force to streamline the healthcare document exchange process.
In order to do that, HIPAA required the HHS to roll out regulations to safeguard the privacy and security of healthcare information. HHS established two rules that would dictate the terms for establishing of EDI standards. The HIPAA Privacy Rule and the HIPAA Security Rule were published. "The Privacy Rule, or Standards for Privacy of Individually Identifiable Health Information, establishes national standards for the protection of certain health information. The Security Standards for the Protection of Electronic Protected Health Information (the Security Rule) establish a national set of security standards for protecting certain health information that is held or transferred in electronic form."
Before HIPAA, the healthcare industry was unorganized, using 400+ paper-based forms for document exchange. Data management of healthcare documents was manual, time-consuming, and riddled with errors which raised large concerns for healthcare information and information security for patients.
Post HIPAA, healthcare data was transmitted primarily using ASC X12 developed by ANSI or the American National Standards Institute Committee. HIPAA EDI standards are usually documents exchanged between healthcare providers, insurance companies, patients, healthcare clearing houses, and business partners.
Some examples of types of EDI Documents exchanged in the healthcare industry
The information exchanged during EDI transactions in healthcare includes claims, claim status and claim processing, billing, benefit eligibility inquiries, health plans, payment data, and even employee compensation. Some of the transaction names and numbers are mentioned below as examples.
Health Care Payment/Advice (835)

Health Care Claim: Professional, Institutional, and Dental (837)

Health Care Eligibility/Benefit Inquiry and Information Response (270/271)

Exchanging Inventory Information between Manufacturers and Specialty Pharmacies (852)

Implementation Acknowledgment for Health Care Insurance (999)

Implementation Guide and Application Reporting (824)
The scenario for EDI for healthcare in 2023 and beyond
According to a report by Quince Market Insights, the Global Healthcare EDI Market was valued at USD 3.96 Billion in 2022 and is forecasted to grow at a CAGR of 11.45% from 2023 to 2032. This focus on EDI in healthcare will influence the entire life sciences discipline, including pharmaceutical organizations and medical device manufacturers.
This growth is expected to be driven by the online and cloud-based EDI segment due to the increasing demand from small and medium-sized healthcare providers looking for cost-effective EDI solutions. Another reason that contributes to this focus on EDI in the healthcare industry is the need to adhere to regulatory requirements that mandate the use of certain standard formats or e-invoicing techniques that use EDI technology.
If you are exploring EDI and want to learn more about the technology, our EDI Toolkit is a great place to start. It will help you understand what EDI is, the benefits of EDI integrated with your ERP, and the various scenarios to implement EDI. Our EDI Toolkit also introduces our solution – EDI Studio for Microsoft Dynamics 365 Finance & Supply Chain Management.