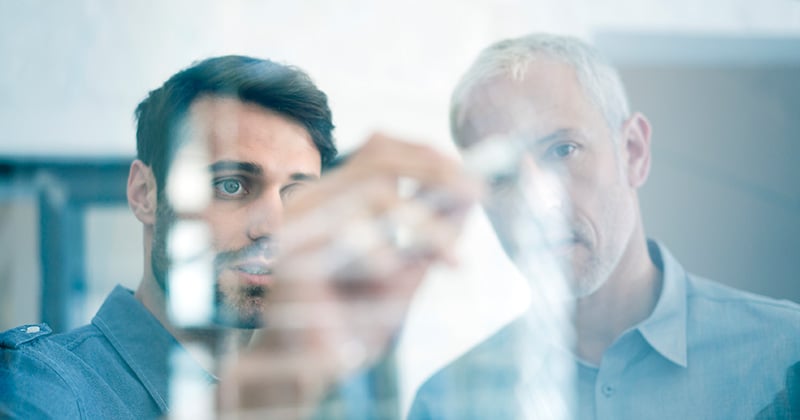 Just like food, pharmaceuticals, and retail, the auto industry has faced several challenges as a direct impact of the Covid-19 outbreak and the pandemic that followed. Manufacturing production slowed down due to labor shortages and unavailability of spare parts, sales slowed down too, and a lot of car sales showrooms had to shut down globally. This stack of falling dominoes continues to pose challenges for the auto industry. According to some studies, vehicle sales in Europe fell by 84% in 2021 as opposed to April 2019. And sales for new vehicles in the US declined by about 15%.
The automotive industry has to find solutions to deal with existing and newer challenges. At To-Increase, we build solutions for Microsoft Dynamics-based ERPs that helps organizations, big and small, across industries, including the automotive industry, simplify day-to-day tasks and solve challenges. We have solutions for application integration, electronic data interchange (EDI), master data management, data quality, and data entry, in our business integration and data governance solutions domains. All of our solutions integrate and work with Microsoft Dynamics 365 Finance & Supply Chain Management (D365 F&SCM) seamlessly.
In this blog, we will highlight the biggest challenges anticipated for 2023 and beyond and share exactly how To-Increase's solutions can help businesses mitigate those challenges and stay better positioned for the years to come!
5 Challenges for the auto industry in 2023 and how our solutions for Dynamics 365 can help
1. Fluctuating sales
During the pandemic, due to government restrictions and nationally imposed lockdowns the world over, new car sales witnessed an all-time low. According to a report by Global Market Insights, The UK automotive industry lost GBP 1.3 billion in sales in 2020. While the estimated sales for November 2022, according to a study by S&P Global Mobility insights was 1.122 million units, compared to 1.014 million units in November 2021. Sales metrics are currently showing a slow recovery rate for the industry.
However, due to inflation and the market decline, there are expectations of further 'volatility in the monthly results starting early 2023'. Since fluctuating sales is always a challenge for the automobile sector, balancing demand and supply is an important part of the business for any industry.
Having said that, it can ease the pressure on your staff if you can integrate your Microsoft Dynamics 365 ERP systems with your warehouse management and other systems. With integrated systems, you also get a clear view of what your customers/retailers are ordering and can strategize for the coming year accordingly. Additionally, if you need to share important business information using electronic data interchange, using the EDI Studio solution you can share purchase orders, invoices, and other important documents quickly and also send EDI messages within your organization.
2. Disconnected supply chains
Post Covid-19 due to regulations in several countries, transport of spare parts was difficult, and this impacted the manufacturing and supply chain in the auto industry. Therefore, automobile supply chains are still dealing with backlogs. One of the biggest challenges for automobile supply chains is the lack of digitization.
If you are interested in 100% digitization of your supply chain, we recommend tuning in to our free on-demand webinar or you can also read the blog: Digitizing Your Supply Chain in D365: Benefits, Challenges, Strategies, & Best Practices.
Organizations need to increase automation to support an end-to-end workflow from selling to invoicing, to streamline and speed up processes, and improve accuracy. Supply chains can ensure transparency by adopting digitization and connecting their systems using application integration and moving to automated electronic data interchange for critical document exchange. Additionally, they need to identify manual processes and find smarter, and more agile ways to automate those to improve efficiency.
3. Improved online presence
According to a report by Allied Market Research, the global online automobile market was valued at $237.93 billion in 2020 and is projected to reach $722.79 billion by 2030, with a CAGR of 12.2%. Covid-19 definitely had a role to play in this change as consumers became more comfortable with contactless shopping after the spread of the virus. Currently, with consumers being more connected through online platforms, it is important for all industries, including the auto industry to have an end-to-end online shopping system where consumers can evaluate, book a test drive, and purchase vehicles.
eCommerce channels not only influence how different organizations can drive sales but also how they position themselves as a brand. And IT needs to support this process with the right architecture and integrations. While some customers might still want to look at videos, reviews, and information online, they might only make a decision to purchase, after a test drive and evaluating the car in person. So, consumer expectations are now changing and businesses need to adapt quickly to stay in the game.
To have a website with pricing, product details, and availability, it is helpful if you integrate your business systems and an online shop to ensure that all the details on your website are updated in an automated manner. Our solution, Connectivity Studio, can help you configure even complex integrations between your Dynamics 365 ERP, applications, and other business systems and ensure all your data is synchronized so that you can streamline your processes.
4. Demand for electric vehicles rise
According to the Global Electric Vehicle Outlook, sales of electric cars (including fully electric and plug-in hybrids) doubled in 2021. Supply chains were not prepared for this change in consumer preference, but in spite of that challenge, sales for 2022 in Q1 alone globally, reached 2 million units.
This change has been brought about by the incentives and tax benefits offered by governments across the globe to buyers. This trend is growing across countries as more and more nations are looking for ways to reduce carbon emissions that are adding to global warming.
This change in consumer preference means supply chains have to be better managed to anticipate such demands and make changes in documents or have documents customized for electric car sale transactions. At To-Increase, we do provide a few examples of EDI documents and also can help our customers customize documents if needed, based on their business requirements.
5. Demand for Semiconductors
Due to Covid-19, the shortage of semiconductors continues to be a global issue. This also affects the manufacturing and sales of automobiles. A semiconductor chip is an important part that regulates various functions such as navigation, entertainment, etc. The semiconductor chips are a crucial vehicle component that regulates a wide array of functions like navigation, cameras, entertainment, etc. The estimated growth of the demand for semiconductors in the automobile industry is expected to increase at 16.2% till the year 2027, according to a report by Mordor Intelligence.
The supply chain and manufacturing industry for semiconductors will have a huge role to play in the automotive industry's growth. Clear communication of business objectives and documents will be crucial for both industries. It will also be important to have an EDI VAN or broker that can onboard new trading partners easily. At To-Increase, we are open to working with EDI VAN/brokers of the customer's choice, but we also recommend our partner TIE Kinetix as they can onboard partners quickly and offer several other value-added services.
Want to explore our Business Integrations Solutions for Dynamics 365?
If you do see these challenges and use Microsoft Dynamics 365 Finance & Supply Chain Management (D365 FF&SCM), then our business integration solutions are definitely worth exploring. Our Business Integrations suite is comprised of Connectivity Studio for application integrations, Connectivity Monitor (app) for integration monitoring, and EDI Studio for business document exchange.
Together, they can help you reduce the burden on your employees, streamline operations by synchronizing data across your ERP and business systems and help you automate critical document exchange. This will give you the opportunity of improved processing speeds and allow you to optimize your resources for other important tasks.
If you are keen to explore the features of our solutions, do download the factsheet below. Additionally, if you would like to read our honest reviews which list the benefits, limitations, and costs of our solutions, you can read our blogs on EDI Studio and Connectivity Studio.