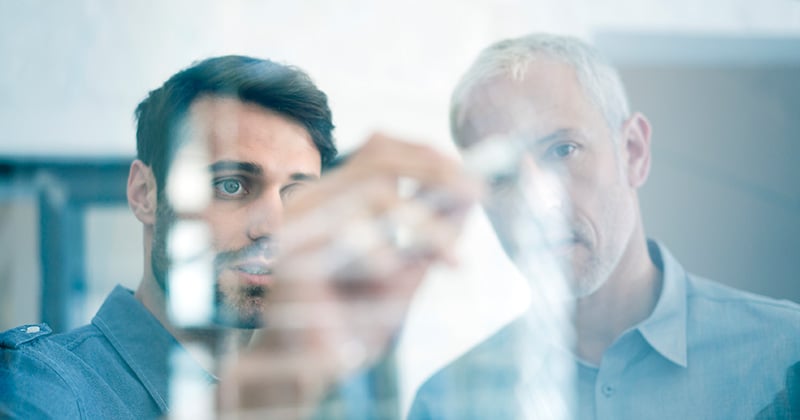 One of the most common misconceptions most of our prospects who have never used Electronic Data Interchange or EDI have is that it is very expensive. But when we break it down step-by-step and explain how they were spending more by using less efficient methods such as manual paper exchange, using fax or email for orders they were amazed!
At To-Increase, we build low-code/no-code solutions such as EDI Studio that help our customers simplify and streamline document exchange. We have spoken to so many of our customers over the years, and we understand the hesitation some prospects have as investing in a solution such as EDI Studio is a sizeable investment. Additionally, there is also the cost of an EDI Broker/Vendor to consider if you do not want to maintain those connections at your end.
Even after so many years, we see a lot of businesses using email and fax based on the argument that EDI is not meant for smaller/medium-sized businesses. But when we start doing the math together, they see the benefits of moving to EDI. Therefore, in this blog, we hope to help you see how you can improve ROI using EDI and also scale your business using our ROI model.
A few disclaimers about our ROI model
The ROI model calculates the "net present value" cash flow impact of a 3-year period.

Using an example, we have defined the assumption of when the company begins realizing the benefits. For example, if the assumption is the benefits begin after 6 months, the first year will only include 50% of the annual cost savings and gross margin increase.

This model accounts for the time value of money (cost of capital), and the investment return on the previous years' savings.
What is the breakup of the cost per order for your organization?
We help companies understand their current investment calculation using the method they are currently using in comparison to EDI. Let's look at how we break it down.
The first thing we ask most prospects that are using email or fax is:
What is their cost per order annually and the number of orders processed?
So, the total cost for each order would include direct and indirect costs. To get this calculation, you need to know your direct and indirect costs, and how many employees are involved in order processing. The cost of fax machines and paper, and the cost of employees in the order fulfillment team will have to be accounted for, if that is the method you are currently using. If you are using email of course then the cost would only include the total cost of employment of the order fulfillment team.
This team would include Customer Service Reps, Purchase Reps, Inventory Managers, Salesclerks, Service Managers, and Service Supervisors. So, you must consider the total cost to the company for each employee, including their salary, benefits, and overheads.
Let's look at an example to understand this.
Company A uses email for document exchange. They have 5 Customer Service Reps, 5 Purchase Reps, 3 Inventory Managers, 5 Salesclerks, 2 Service Managers. The annual cost to the company for the Customer Service Reps, Purchase Reps and Salesclerks is $60,000 per person, $66,000 for the Service Managers and Inventory Managers.


| | | | |
| --- | --- | --- | --- |
| Order fulfillment team | No. of employees | Avg. cost per employee | Total cost |
| Customer service Reps | 5 | $60,000 | $300,000 |
| Purchase Reps | 5 | $60,000 | $300,000 |
| Salesclerks | 5 | $60,000 | $300,000 |
| Service Managers | 2 | $66,000 | $132,000 |
| Inventory Managers | 3 | $66,000 | $198,000 |
| Total Cost | | | $1,230,000 |
What is the total investment for EDI software?
Before we can move on to calculate cost savings and ROI, we need to consider the investment. Below we share the total cost for EDI Studio with an example of 10 companies considered within Microsoft Dynamics 365 Finance & Supply Chain Management. Although you might see benefits of using another EDI solution with a different ERP, the benefits of using an embedded solution such as EDI Studio with D365 are much higher.
So, in the example below the cost includes the base cost, per-company cost, upgrades and maintenance, and essential services (with minimal tickets).
For training and implementation, we have considered the standard training in our example below, but this depends on a case-to-case basis. For services, since Company A does not opt for any additional support, we have not added any costs for additional support.

To understand the cost of our solution, do read our EDI Studio cost blog: Cost of To-Increase's EDI Studio for Dynamics 365.
Investment

1st year

2nd year

3rd year

Software license

$73200*

$73200*

$73200*

Training & Implementation

$25000*

$0

$0

Hardware purchase

$0

$0

$0

Services/Support


$0*


If you scale, you might consider services

If you scale, you might consider services

Total cost

$244,600
*Please note: US prices do include a conversion fee at the time of processing. You can factor in pricing based on your business requirements. The above prices are an approximate of the prices you can expect based on the assumptions mentioned above.

You will also have to account for a Broker/VAN costs which are charged per EDI transaction and add IT personnel costs to this investment based on your business requirements. We have not added those costs here as we do not offer those services. Although our solutions are easy to use, and the licensing costs include solution upgrades, you will need in-house IT personnel to help you with escalations. You can factor in at least 5-10% of the time of the IT Personnel for handing EDI escalations and maintenance related tasks especially since your team members have been using more manual methods to share documents.
What are the cost-saving benefits after implementing EDI?
Once you invest in EDI, you can then expect to see several changes which include:
Less time spent in document processing

Higher number of documents/orders processed in comparison

Efficiency in the document exchange process as the result of reduced errors

Less time and effort to meet promise dates and projected completion dates

Less time and ease in exception handling

Less time and effort to generate service plans and schedules

Less time spent in service planning meetings
Since this is an example, we recommend you use the same model, adding your own data to deduce your current costs and then add your targeted increase for improvement. We have also mentioned industry metrics as a guideline to help you start off. We have taken a blanket 10% improvement for the entire staff in each category, and you can see the results we calculated in the table below.

Cost savings through improved efficiencies of staff

| | | | | | |
| --- | --- | --- | --- | --- | --- |
| Category | No. of employees | Total Cost of employent | Improvement percentage | Total Annual Cost savings | Industry metrics* |
| Customer Service Reps | 5 | $300,000 | 10% | $30,000 | 10% - 20% |
| Purchase Reps | 5 | $300,000 | 10% | $30,000 | 10% - 20% |
| Salesclerks | 5 | $300,000 | 10% | $30,000 | 10-20% |
| Inventory Managers | 3 | $198,000 | 10% | $19,800 | 5% - 20% |
| Service Managers | 2 | $132,000 | 10% | $13,200 | 5% - 20% |
| Total | | $1,230,000 | | $123,000 | |
Additional Cost-Savings
The next important table is cost savings through improved operations. Technology such as EDI, helps to speed up the order-fulfillment process from start to finish. This means:
improved cash flow into the business because of improved order processing speed
savings from reduced inventory storage costs as you may have parts that are in inventory for a shorter period

improved customer satisfaction that is bound to increase business with happier customers





Although some of these benefits are difficult to quantify and there are no industry metrics we can share for these benefits, you will notice that as you invest in EDI the change in these three categories will be reflected over time.
What is the ROI of EDI software over a 3-year period?
For this example, we assume the baseline revenue for Company A is $20,00,00,000 per annum. Let's say we take the minimum revenue improvement of 0.5% percent in the 1st year, 1% in the 2nd year, and 2% in the third year as a result of compounding those benefits. And the source of this revenue improvement is due to the reasons we mention in the cost savings section above. Although industry standards are way higher and even claim an improvement of 80%, there is no research available on this subject to quantify the percentage of revenue improvement.
So, we are assuming the cost savings, gross margin increase, and net cash flow because of implementing EDI to improve over time as seen in the example below. And we are also assuming that the EDI implementation will take over 3 months for Company A. So, the results start showing a few months after the implementation of the project. Therefore, the cost savings and revenue improvement are calculated at 50% in the first year.
Cumulative Cash Flow

Months Impact

Net Present Value

0

3

12

24

36

Cost savings

$0

$0

$61,500

$141,000

$1,41,000

Gross margin increase

$0

$0

$1,000,000

$2,000,000

$4,000,000

Investment in EDI Software

$0

$98,200

$0

$73,200

$73,200

Net cash flow

$0

-$98,200

$1,061,500

$2,067,800

$4,067,800

Are there any additional benefits of EDI?
Other than customer satisfaction, you can also count on happier employees, as you streamline the document exchange process using EDI. Most new employees prefer newer processes with streamlined systems and are quick to learn and adapt to technologies such as EDI. Although EDI doesn't need as many people to manage document exchange as other more time-consuming methods such as fax and email. You can allocate your resources to more critical areas and your employees can focus on order quality.

Want to explore the world of EDI?
Since a lot of our prospects that are new to EDI find the terms and definitions overwhelming, we have put together an EDI Toolkit to help our readers understand and navigate the world of EDI. Do feel free to download the comprehensive guide that explains the basics of EDI and also explains our offerings from the link below.