A simple, no-code EDI handling solution embedded within Dynamics 365 F&SCM
Set up and manage EDI within Dynamics 365 F&SCM easily with the flexibility to connect to your preferred and most used EDI brokers and/or trading partners.
Why should you use EDI Studio?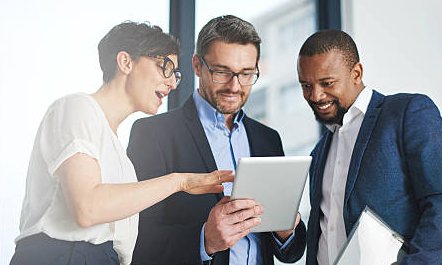 Enables exception handling within the Dynamics 365 F&SCM environment
Enable sales, purchase, and logistics personnel to handle EDI exceptions arising due to invalid data within the incoming messages without going through an external system.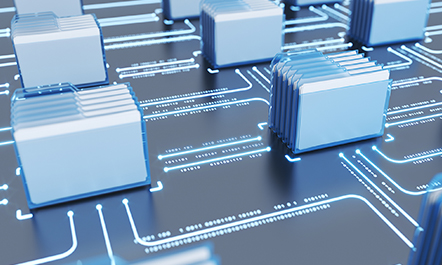 Offers automatic triggers to send EDI documents
EDI Studio comes with configurable triggers to automate the sending of EDI documents within the Dynamics 365 F&SCM environment. There is no coding needed.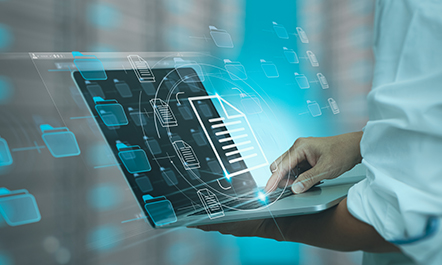 Provides a 360-degree view of EDI message history
The EDI message history per order or trading partner is stored to enable a 360-degree view from within Dynamics 365 F&SCM, thus enabling quick reporting and tracking of your EDI activities.
What to expect from the key features?
Key Feature

Handle errors faster with exception handling within D365 F&SCM
Immediately fix incorrect, invalid part numbers, inventory, delivery dates and times, etc. within your F&SCM workspace, avoid long delays, and keep a history of the original data. Since EDI Studio is real-time integrated, users are in a familiar environment, bringing familiar user interfaces in which data is handled real-time, depending on the ERP master data.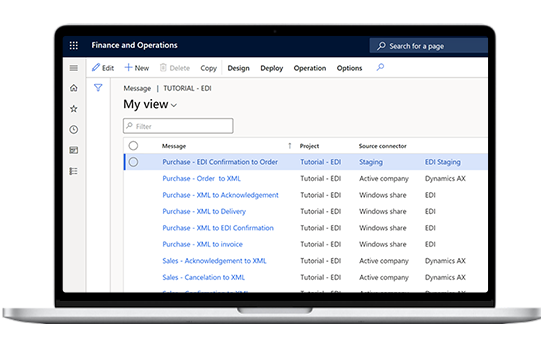 Key Feature

Easy setup and configuration by end users
End users can set up new trading partners to the customers, vendors, and warehouses (3PL) in your Dynamics 365 ERP and define which document flow has been agreed. In addition to this, the history management feature allows end users to track document processing and message transmissions, to answer questions from trading partners.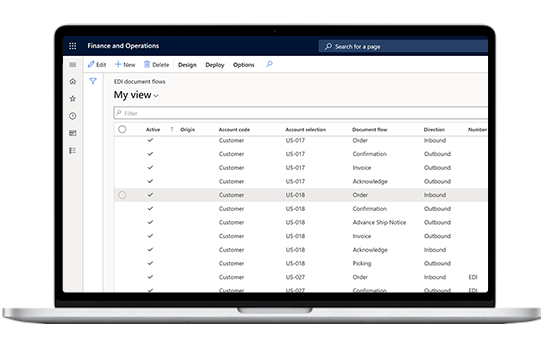 Key Feature

Real-time data validation within the Dynamics 365 environment
Validations are done based on real-time master data and transactional data in F&SCM. There is no need to replicate data and share it with other platforms for validation. You can use staging journals as an additional mechanism to validate data and automate processes, without involving IT.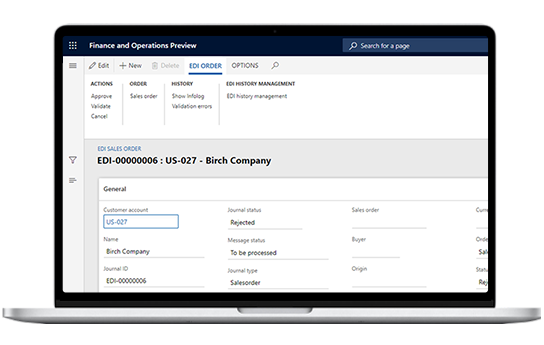 EDI Studio Factsheet
EDI Studio is a configurable, no-code solution, built within the Microsoft Dynamics 365 F&SCM environment, that helps companies streamline their communications with their customers and trading partners through electronic data interchange.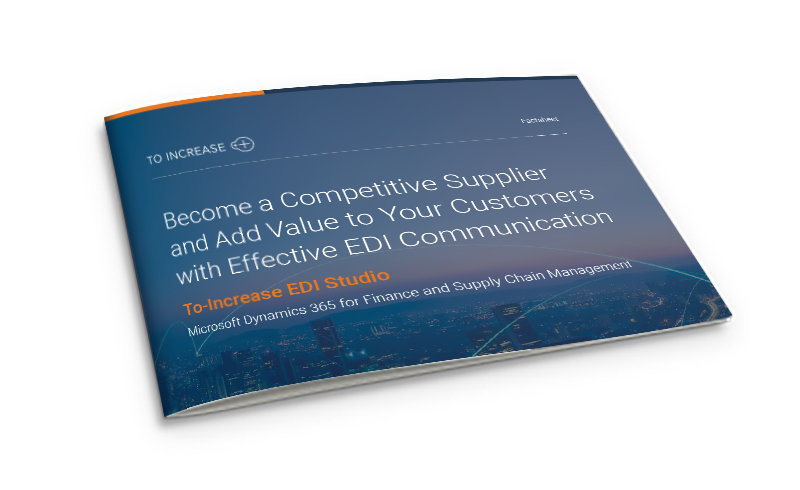 Frequently Asked Questions
Does EDI Studio support specific standards?
EDI Studio does not come with a library of standard EDI messages, although they can be created. With EDI Studio, we focus on integrating EDI messages with Dynamics 365. We integrate with any EDI broker who will do the complex transformation, as per industry and global standards.
What is the process for onboarding a new trading partner?
Onboarding a trading partner can happen with just a few clicks for the end user. You can easily add a trading setup for each trading partner to the D365 master data for customers, vendors, addresses, and warehouses, without involving your IT team.
Can we connect with multiple EDI brokers?
Yes. With EDI Studio, you can be flexible to choose an alternate EDI broker, if you like. EDI Studio allows you the flexibility to connect with a value-added network (VAN) or managed service provider (MSP) of your choice (in case of an indirect, hybrid integration, or non-EDI messages), that could translate your messages to the right EDI format per trading partner.
How quickly can my team learn to use EDI Studio?
Since EDI Studio is an easily configurable, no-code solution, business users can get up and running in a day or two. Also, there are tutorials in the solution to help you get started quickly and reduce implementation time.
I find several EDI solutions on D365. What makes your solution different from these?
EDI Studio is built within D365 and implemented using our integration platform, Connectivity Studio, which is an essential building block that simplifies integrations between EDI, your ERP, and other business systems. We offer template-based document exchange. The solution integrates with several Dynamics 365 for Operations modules, such as accounts receivable, accounts payable, and warehouse. The solution can also help you migrate data from Microsoft AX 2012 to Microsoft D365 F&O within the organization.
Who in my organization would use EDI?
Since EDI Studio is a business user tool, the functional setup could be done by the business users themselves, without IT involvement. Indeed, the IT team will help in the solution setup. But the business users will be the day-to-day operational users.
Take a closer look at EDI Studio
Discover how you can ease business dealings with your trading partners, automate order-to-cash and procure-to-pay processes, and streamline B2B transactions throughout your supply chain, without custom coding support.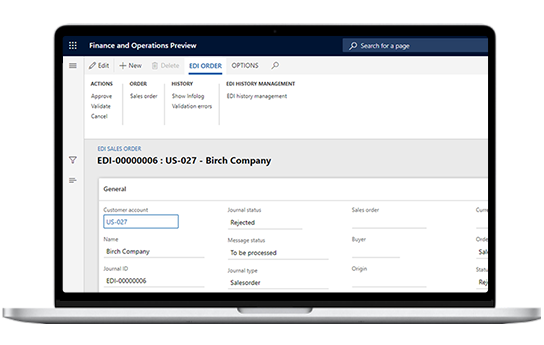 Learn more about EDI Studio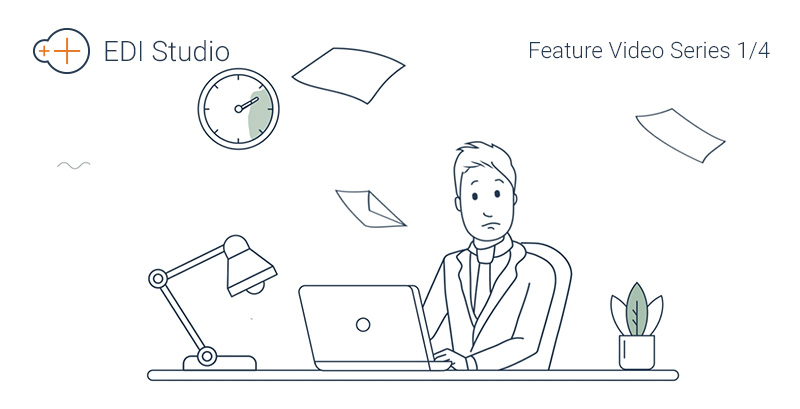 How to Streamline Your Supply Chain Operations with EDI
Learn how you can optimize your supply chain processes with EDI Studio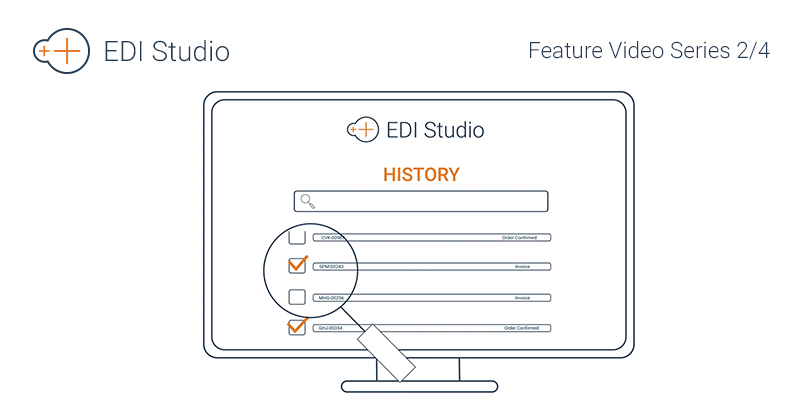 How to Access Order History and Validate Messages
A short demo on how you can verify messages and validate order history in EDI Studio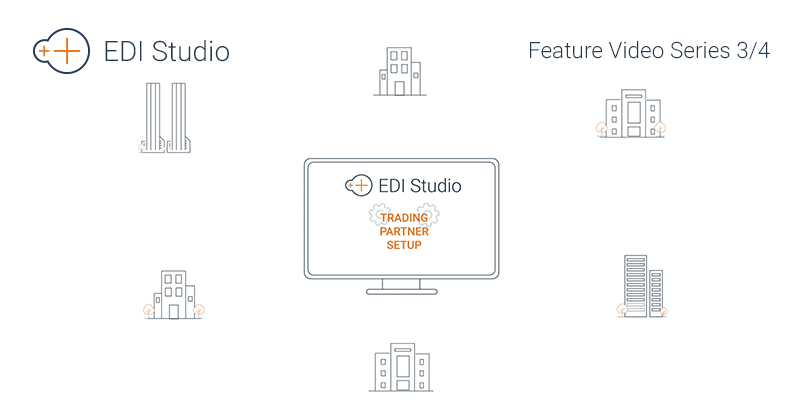 How To Add Diverse Trading Partners With Just A Few Steps
Learn how you can easily add new trading partners in EDI Studio
Talk to our expert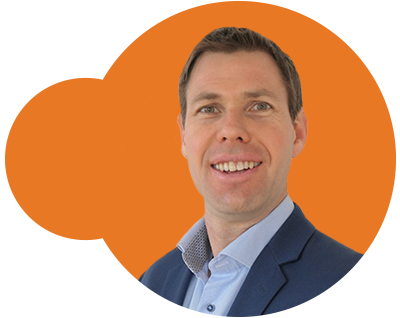 James Smith
Specialist UKI and Southwest Europe
James is a seasoned IT professional focused on helping customers achieve digital and business transformation across different verticals in the Microsoft Dynamics environment.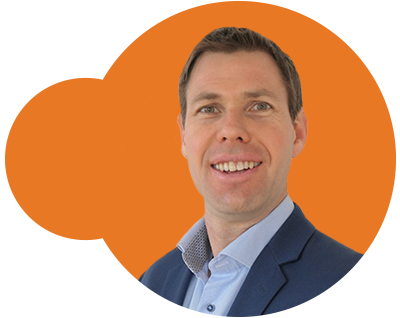 James Smith
Specialist UKI and Southwest Europe