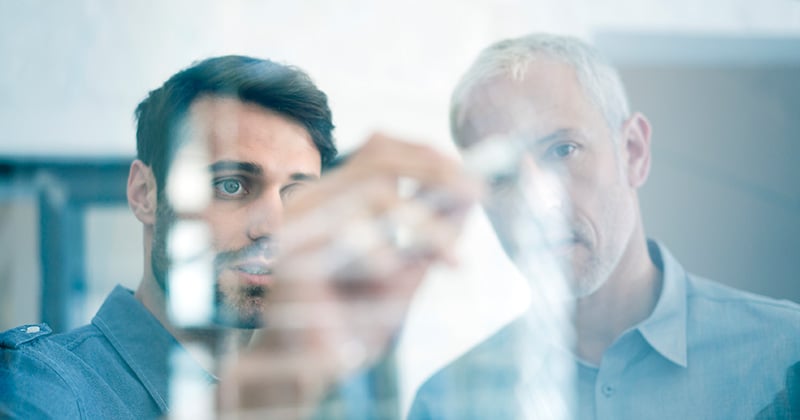 The logistics industry faces several challenges currently, some of which can be mitigated by automating and using technologies. One of those pressing challenges is the lack of visibility of shipments throughout the supply chain due to disconnected and disparate systems. Another one is the difficulty in tracking processes as some companies still rely on traditional methods like excel sheets to manage data. This results in reduced efficiency of the workforce as they spend their time and effort managing these processes manually. This could lead to delays in shipments, and unhappy customers, which can hamper business.
At To-Increase, we understand the difficulty and business impact of such challenges, as we have built an EDI Solution – EDI Studio for Microsoft Dynamics 365 Finance & Supply Chain (D365 F&SCM), and an integration solution – Connectivity Studio for D365 F&SCM that helps our 600+ customers across industries tackle their EDI and integration challenges.
Therefore, in this blog, we will explore how EDI for logistics works, the benefits and limitations of EDI for logistics, and some common EDI transactions.
What is EDI for logistics?
Currently, Electronic Data Interchange or EDI is the electronic exchange of important messages/documents using a globally accepted standard format over a secure protocol. But this evolution of EDI has taken a few decades.
EDI technology was developed in the US in the 1960s to ease document exchange and it has existed in the logistics industry since its inception. In fact, EDI was first introduced by a logistics officer to standardize messaging and speed up document processing.
Prior to the introduction of EDI, companies across industries struggled with paper-based document exchange. The manual effort of managing an endless paper trail was tiresome and always led to errors and delays which translated to unhappy customers.
Over the period of the next few decades, several organizations were formed that created electronic messaging standards, which increased the adoption of EDI in several industries including logistics, retail, airlines, and railroads. However, only in the early 1990s did EDI become more prominent. It was more widely adopted by logistics companies once secure protocols made EDI an even safer bet for document exchange. So, EDI was a technology that changed communication, even before the world wide web changed how we communicate and share critical information.
Over the last few decades, EDI has evolved as the go-to channel for logistics, shipping, and transportation companies. While there are debates about EDI being replaced by a different technology, the truth is EDI is here to stay. In our blog on EDI trends for 2023 and beyond, we share how EDI is now also a mandate in certain countries by the government.
Based on a report, the global Electronic Data Interchange (EDI) software market is forecasted to grow from $1.88 billion in 2022 to $4.04 billion by 2029. The largest pie of the market share is estimated to be with the logistics industry at 26.1% in the US, and 24.7% globally in 2021. The same report states that the adoption of better integration of SMEs with larger firms is what is driving EDI growth across industries.
How does EDI for logistics work?

The pandemic led to the boom of digital shops, online payments, and e-commerce for both B2B and B2C trade. While online sales for B2B are projected to reach $1.8 trillion in 2023, the B2C market is estimated to touch $1,709.1 billion in 2023, in the US. And more recently, one-day and 30-minute delivery promises by giant retailers have added to a more competitive challenge for the B2C industry. This change has had a direct impact on the logistics industry as they have had to quickly adapt to changing customer demands and find ways to improve operations.
EDI when used by the logistics industry, impacts every stakeholder in the value chain from manufacturer to retailer across verticals. When a business shares a document using EDI, the EDI solution transforms it into an EDI message and shares it with the trading partner. Depending on their EDI scenario, in case of a hybrid or indirect EDI integration scenario, there would be a VAN/Broker network connecting both parties and in case of a direct integration, the organization will be maintaining these connections at their end. This whole process takes a matter of minutes.

Let's take an example to explain this. There are EDI messages exchanged for sales and purchase processes such as Sales order, Invoice, etc. but we will focus on the EDI logistics messages in our example below.
The EDI process comes into the picture when your business needs to share business-critical documents with your trading partners. So, let's say a manufacturer gets an order from a retailer. Once the order is ready to be shipped, shipping order details are shared with the third-party logistics (3PL) team over the EDI message - EDI 940 or Shipping Order. With this EDI message, the manufacturer requests the shipment of goods from the manufacturer's warehouse to the retailer's location. Next, the order needs to be dispatched based on the details of the product and customer (in this case the retailer), listed in the EDI message. Once the order has been picked, packed, and dispatched, an EDI 945 or Warehouse Shipping Advice is sent by the 3PL to confirm that the shipment has been initiated. The manufacturer will use that information to send out an EDI 856 or Advance Shipping Notice (ASN) to retailers so that they can track the shipment.
All of these messages, if sent manually using emails, fax, and phone calls could take a day or more. However, using EDI, this can be automated and carried out in minutes, improving processing speed considerably for the logistics industry.
The benefits of EDI for logistics
Implementing an EDI solution for logistics companies helps you automate the task of document exchange and keep up with the ever-increasing consumer demand. An integrated EDI solution that is connected with your ERP has even more benefits as it makes tracking past documents, troubleshooting, reporting, and demand predictions easier.
Faster order processing
As we explained earlier in our example, EDI solutions automate the process of manually sending documents using age-old methods such as fax and email which reduces processing time from days to a matter of minutes.
Improved supply chain efficiency
Using an integrated EDI solution where your EDI solution is connected to your ERP, you can send out EDI messages not just with trading partners but also internally to ensure everyone is updated and business can be managed more efficiently.
Improved visibility
An integrated EDI solution makes it easier to track past transactions, which can be extremely beneficial for demand forecasting or in cases of product recall.
Easier troubleshooting
While EDI streamlines processes and simplifies document exchange, solutions with built-in error flagging can help you reduce errors and avoid delays and losses.
Some Common EDI transactions for logistics
There are several standard formats that are more prevalent in certain industries and regions. Some of these are X12, EDIFACT, Tradacoms, HIPAA, ODETTE, among others. We share more details on these in our EDI glossary. However, there are some common EDI transactions that are widely used with one of these standard formats:
The EDI 856 or Advance Ship Notice is sent prior to the arrival of the shipment. It contains details of the shipment for the receiving party.

The EDI 940 or Warehouse Shipping Order is shared by the supplier to the third-party logistics team(3PL) to request for the order (shipment) to be shipped from a remote warehouse to the buyer's location.

The EDI 943 or Warehouse Stock Transfer Shipment Advice is an advance ship notice to a remote warehouse. This is usually sent in advance to inform the team that a shipment can be anticipated from the manufacturer.

The EDI 944 or Warehouse Stock Transfer Receipt Advice is sent by the logistics organization to confirm the receipt of a shipment.

The EDI 945 or Warehouse Shipping Advice is sent out by a third-party logistics provider (3PL) or remote warehouse to confirm the completion of a shipment.




The EDI 947 or Warehouse Inventory Adjustment Advice is used by the logistics team or 3PLs to notify their clients of any changes in the inventory.
These EDI document tutorials and more are also available in our solution, EDI Studio for D365 F&SCM.
Want to explore the world of EDI and integration with To-Increase?
EDI has several benefits as we mentioned. To recap, EDI can help you improve processing time, increase efficiency, meet customer demand, and scale and streamline operations. And besides EDI, digitizing your supply chain and synchronizing data across systems can help logistics organizations accelerate their growth. An integration solution such as Connectivity Studio can help you integrate your ERP system with your eCommerce and other 3PL systems while monitoring those integrations using an application such as Connectivity Monitor.
Our solutions are designed to make your EDI journey easier and can help you automate your document exchange using standardized tutorials available in the solution while connecting to a VAN/Broker of your choice. However, we also offer an end-to-end solution in partnership with TIE Kinetix for organizations that prefer one contract for all their EDI needs.
To help you start your journey to streamlining document exchange, we have an upcoming webinar on 'Rapid EDI Deployment Within D365 F&SCM' on April 4, 2023, at 4:00PM CET/10:00AM EST that will help you understand how we can help you get started with EDI quickly. Do sign up and also block your calendars. If you cannot make it then, you can still sign up and watch the recording later on.