Advanced Project Management
For Microsoft Dynamics 365 for Finance and Operations
To-Increase Advanced Project Management managed complex projects and logistics beyond Dynamics 365 for Operations capabilities. Does Dynamics 365 for Operations not provide enough functionality for your complex projects? Our fully integrated Advanced Project Management can help you be in control.
Increase your quote conversion rate.
Use project quotes and bidding with project specific pricing and estimating functionality to ensure appropriate margins and win more projects.
Execute with full project visibility
The advanced WBS capability allows managing your WBS from different angles. Monitor progress and earned value, manage project subcontractors, and control budgets, billing, cost, revenues and margins. Get all details on time, material, fee and expense transactions and use our equipment transaction type to manage any equipment.
Never run out of stock and cut material cost
Project inventory and project logistics enable master planning by project and provide material availability overview by project. You don't need central stock and can manage material cost and availability by project.
Avoid project overruns
WBS cost controlling, CBS, earned value, ETC, EAC are tools we provide to monitor projects and avoid overruns. Use our subcontracting or project change order functionality to anticipate schedule and scope changes.
Download the Advanced Project Management factsheet
Advanced Project Management for Microsoft Dynamics 365 for Operations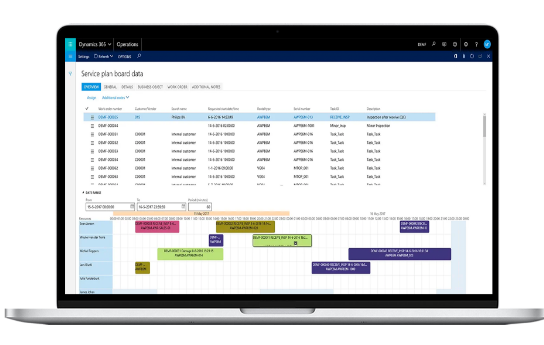 Other solutions you might find interesting