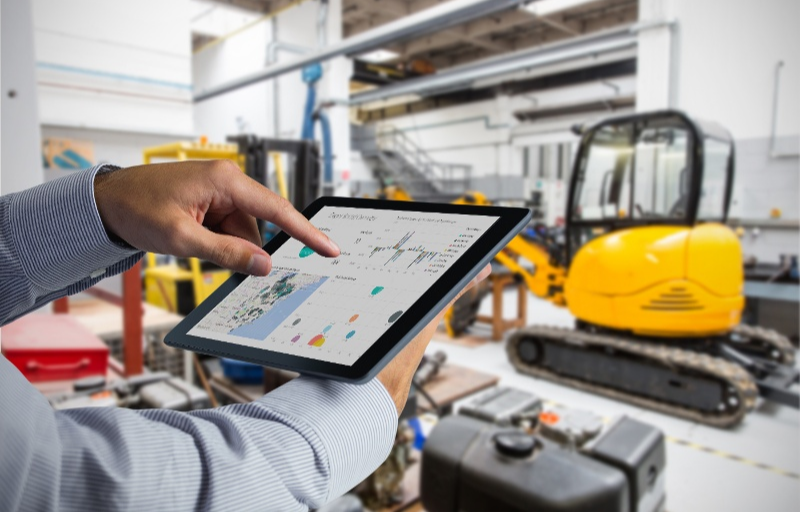 Companies in the manufacturing sector are always looking for ways to innovate and discover new means through which they can anticipate and meet customers' needs to stay ahead of the competition. In today's world, where digital transformation is the norm rather than an option, you can only remain competitive if you invest in the right manufacturing solution.
While manufacturing solutions that can sync with your ERP to connect production and operations is the way to go, many companies still hesitate to do so. And this could be because they do not realize the far-reaching benefits of implementing a manufacturing solution.
We give you here three of the main ways in which your manufacturing solution can help you focus on innovation, stay ahead of the competition, and make your bottom-line healthier:
Can help connect the different parts of your business to improve your strategic planning: A cloud-based manufacturing solution can help you connect your operations, streamline production, and offer a unified experience. Doing so can help you avoid siloed information. As a result, the quality requirements of your customer would reach the production team, and the bill of materials would reflect this when it reaches the ERP. This ensures innovation and business growth with the right strategic moves.
Helps quicken the innovation process to improve productivity: When your business has a unified overview, there are fewer misses, more improvements in production, and dramatically reduction in rework. What is more, the intelligence and insights generated by the different parts of the manufacturing solution that would include commercial, engineering, transactional, production, customer, and vendor data can help you innovate better. You can use real-time data along with analytics to quicken processes and streamline production. Add competitive insights to the business intelligence you collect internally, and you can become more innovative and competitive. When you have a data-driven manufacturing environment, your engineers can review data from the field and improve designs to pass it on to production. This will enable you to shorten the time-to-market cycle with quicker prototype manufacture and then on to full-scale production.
Make your engineering, manufacturing, and supply chain management more efficient: When you are in the business of manufacturing heavy equipment, centralized data, and robust attribute management functionality can be used for your benefit. You can use it to standardize and repurpose designs, bills of materials, and other aspects. With a holistic view, you can also work at consolidating components and materials that are used frequently to add new efficiency to manage your supply chain. Reduce inventory, source better quality materials at lesser prices to enhance the design of products. All these factors combine to result in improved customer experience, better margins, and a strengthened competitive position.
Want to learn how our cloud-based discrete manufacturing solutions can help you in all these aspects?