Streamline your data entry processes with workflow management
Manage the end-to-end creation, updates, and approval of master and reference data while ensuring improved user experience and collaboration with easy-to-use data entry workflow solution
Why should you use Data Entry Workflow?
Ensure smoother and accurate data entry
Enable easy and hassle-free data entry with configurable workflow templates. You can enter, update, correct or copy data on these templates before it reaches the approver for final validation.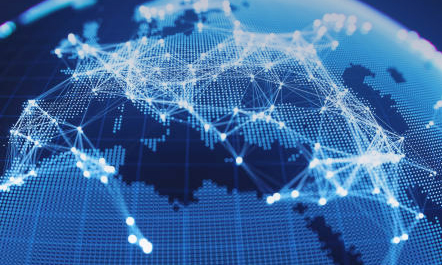 Support multi-user collaboration
Enable the collaboration of multiple users working on the same data set, in a pre-defined workflow. Data records can be entered in a linear flow (one user at a time) or in a parallel flow (where users enter values into the templates for their specific department or domain).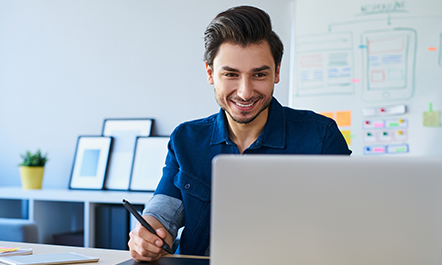 Create templates with an easy workflow configuration designer
Create and maintain multiple workflow templates as per your unique business needs. Business users are able to configure and then maintain the templates with the help of smart recording tools.
What to expect from the key features?
Key Feature

Data entry workflow template designer
With the help of the designer, you can define various steps with the required fields, set up user assignments, set time limits, and manage the approval process. You can also determine which templates can be started from existing forms in the application.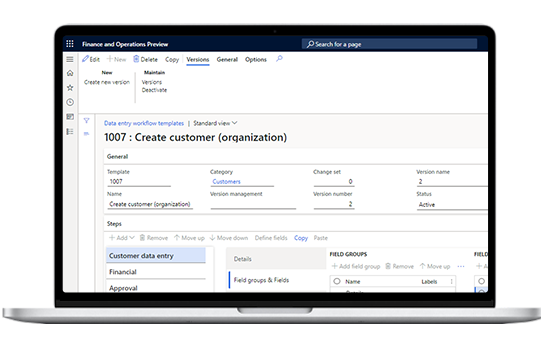 Key Feature

Data entry experience
The business user will have an easy-to-understand, compact data entry form instead of standard master data forms which could be overwhelming to end users. They receive notifications on assigned tasks and will have the option to complete a step at once or to complete it in multiple iterations.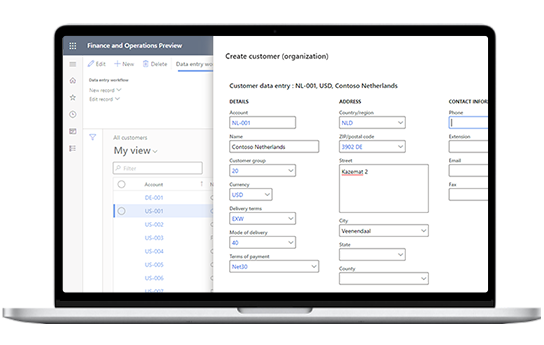 Key Feature

Approval process
An approver will be able to validate the most important fields, and where required, request for a change. Other possible actions are approval, rejection, or delegating to another user. Any data entry provided by users will be logged with a timestamp and template step details for audit purposes.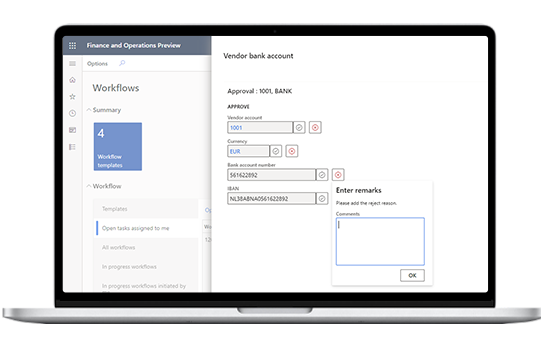 Data Entry Workflow Factsheet
A unique, no-code solution designed to help you streamline the master data entry process, Data Entry Workflow for Microsoft Dynamics 365 Finance and Supply Chain Management helps you manage the creation, update, and approval of master data records from start to finish.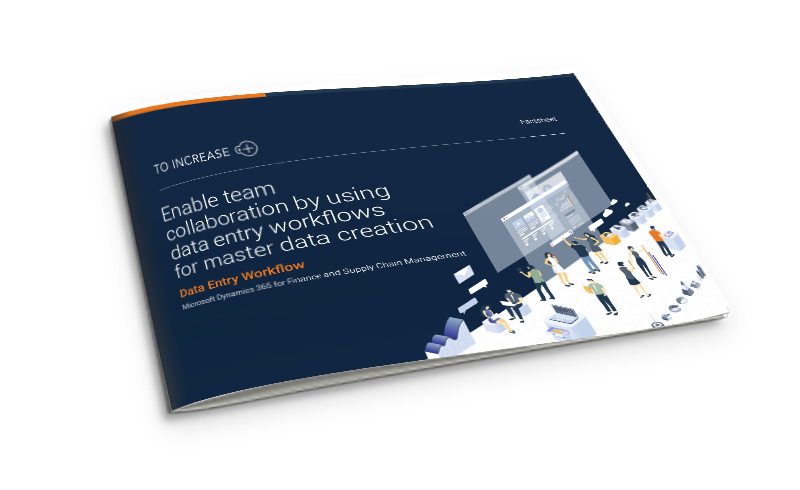 Get an overview of Data Entry Workflow
Explore how our solution can help you automate the data entry process in D365
Data Entry Workflow helps you engage multiple users simultaneously in the master data creation and update process within Dynamics 365 F&O while offering options for the entered data to be audited before being released.
Frequently Asked Questions
Why would I need a data entry workflow solution for my business?
When you have requirements to gather input for master data from different persons or you want to have an approval step for creating or updating data, our Data Entry Workflow solution will help to streamline your processes.
How secure is your solution since multiple users may access sensitive or confidential master data?
Master data can contain private or sensitive data. You can manage which data is to be entered on which step. Only people assigned to a particular step would be able to enter and view the data in the Data Entry Workflow solution. The way how the template will be configured defines your level of security.
Do I need to invest in a technical resource to configure Data Entry Workflow?
There is no specific requirement for a technical skillset; however, knowledge of the data model will be beneficial. When creating the workflow templates, you can use an easy form-recording option to pick the required fields for a specific step from the original form.
How is the solution licensed?
We offer subscriptions for the solution based on the number of users. The more users that are licensed, the cheaper it will become for adding users.
Does my team need to be trained to use the Data Entry Workflow software?
The Data Entry Workflow solution is designed with a key focus on ease of use. Completing the data is intuitive. Still, we would recommend a small training for the business users. The training on designing workflow templates can be done in one day.
Does the solution undergo regular software/application updates?
We check the compatibility with each preview, first release, and general release of Microsoft Dynamics 365. We ensure the add-on will be working for all future versions. Based on customer feedback, we will define a roadmap to improve or expand the solution.
Can Data Entry Workflow be purchased as a stand-alone solution?
Data Entry Workflow is a solution that is part of the Master Data Management and Data Governance suite of products. It can work as a stand-alone tool, but if you include other MDM components, it will be better together.
Does the solution run on-premises or on the cloud?
The Data Entry Workflow solution is embedded in Dynamics 365 Finance and Operations. For this reason, it runs both on the cloud as well as on-premises. There are no additional dependencies that would be different for on-premise environments.
Take a closer look at Data Entry Workflow
Discover how you can ensure the creation of reliable, complete, and validated master data records while improving team collaboration within the Dynamics 365 ERP in an easy and hassle-free way.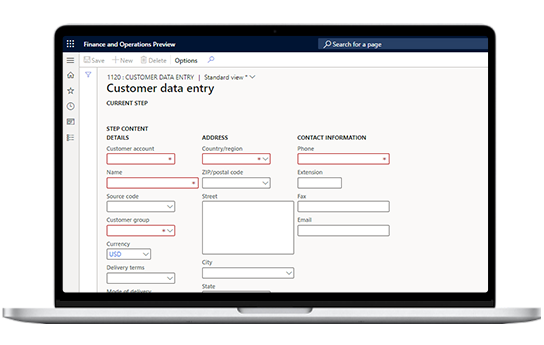 Talk to our expert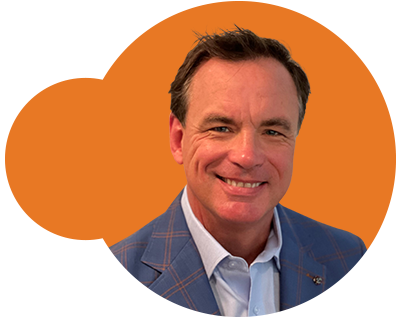 Jim Schwab
Specialist North America
As a seasoned expert, Jim has helped companies in various industries with process improvement, integration solutions, and business intelligence.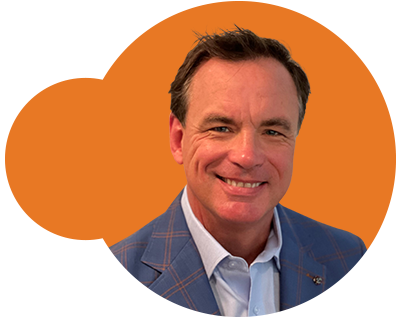 Jim Schwab
Specialist North America