How can you make the link between your administration's operating system, such as Microsoft AX, and customer relations management? The best way is to leverage the synchronization between Microsoft AX, CRM, and the DynaRent system. The operations of any business needs the sales representatives to pursue leads and customers for sales opportunities. But how can you make sure no important information is lost in their conversations? The simplest solution is to combine all your resources in one integration.
Integration with DynaRent
Microsoft AX and the Microsoft CRM system offer precisely such an integration. Due to DynaRent, you can inform sales representatives of the hourly, daily, weekly, and even yearly prices for all the equipment in every fleet you want to rent out.
As a result, you can integrate the possibilities of your solution:
Use the rental agreements in DynaRent to reflect rental prices

Use the price tiers to reflect discounts based on the period of rental

Inform the sales representatives about new quotes from the sales departments at headquarters

Give sales representatives information from offices in real time

Allow sales representatives to plan the fleet

Use the fleet and equipment availability features in DynaRent to plan for sales opportunities.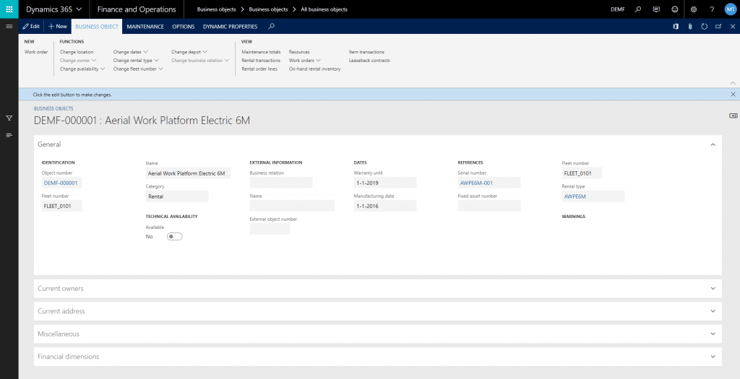 The best way to capitalize on your potential is to integrate several systems, such as the operating system Dynamics AX, a customer relations management system such as Dynamics CRM, and a rental and operational system like Dynarent. Integrating DynaRent maximizes your planning, customer relations, and operational services capabilities across the board. Consequently by combining DynaRent along with these systems, you can create one streamlined system that allows you to optimize customer relations, fleet/rental and equipment management, and planning for sales representatives.
With our latest version of DynaRent, we're offering both tried-and-true and fresh ways to help your equipment-driven business thrive and grow. Curious about the possibilities, challenges, and solutions?