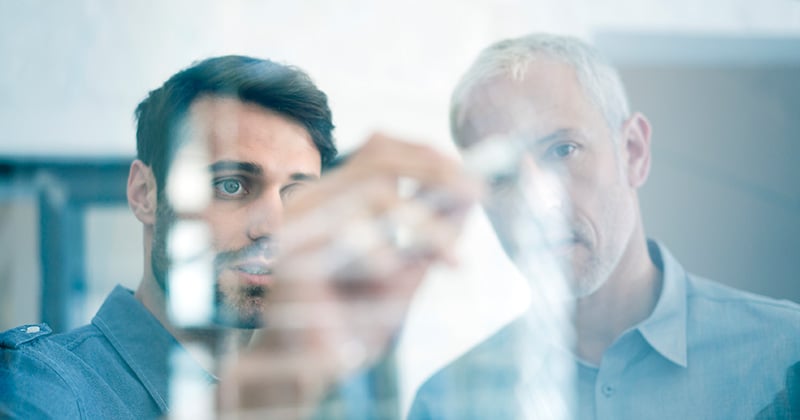 As digitization has become commonplace, and most businesses adopt electronic data interchange or EDI over paper-based exchange, you do too. EDI saves time, costs, and improves communications with your trading partners, be it customers or suppliers. So, you have adopted EDI and witnessed these benefits after moving to EDI. But as the years passed, you see red flags cropping up, such as ERP integration problems, difficulty in managing EDI errors, and problems connecting to other trading partners, that make EDI seem challenging. That shouldn't be the case! Because electronic data interchange was born out of the need to simplify document exchange between parties using globally set standards.
At To-Increase, we come across customers who have been in this situation and have shared their challenges and reasons for switching to our EDI solution – EDI Studio for Microsoft Dynamics 365 Finance & Operations. Since we have been building solutions and have developed our knowledge and expertise in the field over the last 17 years and use customer feedback to improve and work on our solution, we believe it would be helpful to share these customer challenges in a blog so that people struggling with their EDI solution know when it's time to switch their EDI solution provider.
6 Warning signs that indicate it's time to switch your EDI solution
There could be many reasons that your EDI Solution might not be a good fit for your organization, but if you do notice these signs that we have listed below, it could be time to evaluate other EDI solutions.
1. ERP integration challenges
As the number of EDI transactions increase, you will realize it's beneficial to move to integrated EDI. However, if your solution is not well-integrated with your ERP, you can face challenges in error management, response times, and operational delays.
Having an embedded solution that has been built in the same environment as the ERP can make EDI integration seamless. Your IT team that has integrated the EDI and ERP solution can verify if you ask them about an embedded solution being easier to integrate and manage in the long run.
If you have a solution built outside the ERP, data needs to be either copied to and fro or synchronized, but with our embedded EDI Solution, you do not need to synchronize real-time data. So, any changes you make in the ERP, customer data for example, will reflect in EDI Studio in real-time.
2. Your solution is unable to scale as you grow
As you grow and expand to new geographies, increase your product and customer base, the number of EDI messages you send and receive will increase too. That is the ultimate test for any EDI Solution. If your solution is able to scale as you grow without any delays or lags, you have nothing to worry about.
But if you have a tool to monitor any lags or problems with application integrations, such as our add-on app Connectivity Monitor, you can easily check if there are integration issues or whether the problem is with your EDI Solution.
It is important to note that an on-premise solution that is not well-integrated with your ERP could cause delays. Additionally, you will need more space for hardware, and you will probably also need to hire a lot more people to manage your EDI processes. However, if you invest in a cloud-based integrated solution such as EDI Studio , it will be easier to scale.
3. Your EDI solution provider is not flexible to partner with other VANs/Brokers
In our experience, some customers have to use the same VAN/Broker as their trading partners. As your business grows and you have multiple trading partners, you might have to partner with several VANs/Brokers to send out these messages.

If you are unable to add trading partners and are dependent on your VAN partner to do that for you, then that can become a challenge too. The partnership with some vendors works out well until you reach a point when you need to add customers and vendors quickly, but that could take a wait time of a month. The time taken to add a partner technically depends on the bandwidth and capability of the VAN vendor. Additionally, some brokers/VANs charge you for adding new customers.
If your EDI solution has a restriction on the VANs/Brokers you can work with, then this will be a big problem for you as you scale. At To-Increase, while we are flexible to work with VANs/brokers of our customer's choice, we have a partnership with TIE Kinetix for our end-to-end EDI Solution – EDI-2-FLOW, which is great for an organization looking for one point of contact for all their EDI needs. The benefit of working with our partner TIE Kinetix is that they not only manage the customer mapping for you, but they do not charge you every time you need to add a customer to your network.
4. Manual processing in spite of implementing EDI
If you are struggling with a lot of manual processing while exchanging documents with your trading partners despite implementing EDI, then it's time to evaluate your current solution and the benefits of implementing it. Next, assess if the benefits outweigh the cons, such as manual processing, or the scales are tilted the other way around.
Another thing to evaluate is how well your solution is integrated with your ERP and whether that is causing extra manual processing for your staff. A well-integrated EDI solution can help you automate business communication and significantly reduce manual processing.
EDI Studio is backed by our powerful integration engine Connectivity Studio that allows you to integrate all your applications with your ERP. This no-code solution not only helps you streamline communications but also all your operational activities, as you can use this solution to synchronize data across systems.
5. Managing errors is not easy
EDI is supposed to simplify the process of document exchange and that includes error handling. A system that doesn't notify you when something is amiss could lead to issues such as missed orders or logistical problems.
For example, when a supplier's order comes in with a wrong address and your EDI solution should be able to verify this with the ERP system and notify you. Otherwise, your team will have to keep manually scanning the system for failed transactions and fix issues every time this happens. Our solution, EDI Studio, lets you manage exceptions within the Microsoft D365 environment and set up notification alerts. So, you can validate errors in the staging area and resolve errors with ease.
6. Using a home-grown solution is not sustainable
When an organization decides to build an EDI solution in-house, as they have an EDI specialist and think this might help them save costs as they need to trade with just 2-3 partners, that works out for some time. But then, as the organization needs to scale and add multiple partners and send out several messages, that solution needs to be upgraded. You might need more resources and higher investment to maintain those connections till it becomes unsustainable.
Are you ready to make that switch?
If you face some of the above challenges, then you are probably already in favor of re-evaluating your current EDI solution. If yes, then perhaps you need to talk to your IT and other teams involved to discuss whether this EDI solution is working for your organization. If not, then figure out what the next steps would involve for a smooth transition if you decide to switch to an integrated EDI solution such as EDI Studio.
Since our solution has been built in the Microsoft Dynamics 365 environment, we would be a great fit if you are a D365 customer. However, if you use another ERP, we hope this blog has helped you understand whether it is time to switch your EDI solution or stick with the same EDI provider.
If you are interested in our EDI solution, do download the EDI Studio factsheet from the link below to better understand the benefits and features of the solution. You can also read our review blog that shares the benefits, limitations, features, and cost of our EDI solution.