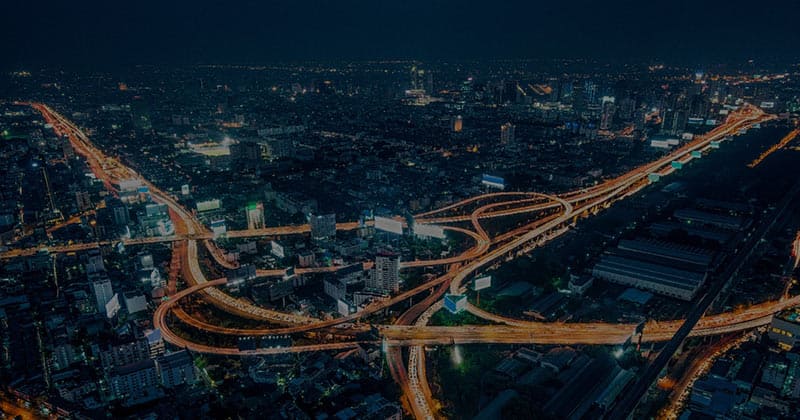 According to Gartner, more than 50% of organizations have not yet actively started to build a roadmap for supply chain digital transformation. From real-time communication to optimized data, digitizing your supply chain comes with a host of benefits. And implementing an integrated Electronic Data Interchange (EDI) solution is an excellent step toward supply chain optimization.
One of the biggest challenges in supply chain management today is gaining end-to-end visibility on orders, inventory, and shipments. Although making that shift from paper-based transactions to EDI is not the only requirement for digitizing your supply chain, it can surely help you address multiple challenges in supply chain management. Businesses can choose to either use independent EDI applications for different supply chain operations or use one integrated EDI for all the activities.
Why is Integrated EDI Better than a Stand-Alone EDI Solution?
EDI integrated with your ERP software can help you streamline operations. Independent solutions for specific processes would eventually leave you with several detached applications which may not be compatible with each other. Though a few businesses still choose to work with isolated EDI applications, an integrated EDI can help you maximize the benefits of the solution. EDI integration automates and streamlines data flow from one end to the other end of the supply chain process.
What Happens When EDI is Not Integrated?
Without integrated EDI, you have isolated pieces of technology that require human intervention. The biggest IT challenge that many organizations face is the integration of different applications and systems. Data flow is interrupted in the absence of integrated EDI, and data fragmentation hurts businesses. Without integration, many B2B projects fail to deliver the benefits that users expect.
Reasons to Switch to Integrated EDI Solutions
What are the reasons to make that move to integrated EDI solutions? Let us take a close look at a few key benefits of an integrated EDI solution.
1. Reduces Costs
Non-integrated EDI solutions are more costly, especially when your retail partners require a complete purchase order, invoicing, and advanced shipping notice cycle. According to an article on EDI Basics, a prominent American company reported a reduction in its order processing costs from $38/order to $1.35/order with EDI. According to a study, integrated EDI can help businesses save up to 64% of their processing costs. At the time of investment, an isolated application may seem much cheaper than an integrated solution. However, in the long run, the price of an integrated EDI would be much less than the total cost of numerous independent solutions.
Even almost a decade ago, in 2010, a study has shown that without an integrated EDI, the cost of one purchase order can be a staggering $53. In Europe, it was reported that by taking 10 minutes less on processing each electronic invoice, companies could save 120 euros per invoice every year.
2. Improves Speed
Apart from reducing cost, EDI can improve the speed of your transactions. EDI helps you exchange documents with trading partners in a matter of minutes. Transactions that would take five days in a paper-based document exchange system can be completed in an hour. Despite the large volumes and complex transactions, integrated EDI does not compromise on the speed. It can considerably reduce the processing time. As per studies, integrated EDI can save a remarkable 10 minutes of processing time per document. It also saves more than 20% time of the order-to-cash cycle.
With integrated EDI, you can directly import EDI message exchanges to documents. It also allows you to create and exchange purchase and sales invoices directly with the trading partner.
3. Increases Accuracy
Bad data is usually seen at the order level. You might have noticed incorrect prices, out-of-stock items, or duplicate orders. According to research, almost 5% of data is inaccurate in paper-based processes. With EDI integration, you can eliminate the scope for human error and improve data quality.
An integrated EDI solution automates essential operations across inventory management, distribution management, purchase order processing, and production management. Automation allows touchless document handling, minimizes human interference, and avoids manual data entry. As a result, the errors in the data flow reduce considerably.
Integration also enables a smooth and error-free document flow between the trading partners. A study shows that integrated EDI can reduce transaction errors by 30–40%, including keying and re-keying errors.
4. Boosts Productivity
Replacing manual with automated processes can boost productivity in the long run. As integrated EDI reduces processing time and improves accuracy, businesses can use their resources efficiently to increase their overall productivity. EDI integration enables one-time data entry, automated reconciliation, and hassle-free management reporting.
5.
Streamlines Processes
EDI can streamline business processes and was initially used in the procurement process to eliminate paperwork. Here's how it simplifies the procurement process. With integrated EDI, retailers send suppliers an electronic purchase order, and the supplier can respond with a confirmation record within minutes. If there are changes in purchase orders, they can be made quickly and easily. With the right EDI solution, you can expect immediate improvements such as:
Faster procure-to-pay cycles

Accurate purchase order delivery

Improvements in order fulfillment rates
A few other benefits of integrated EDI include:
| | |
| --- | --- |
| Accelerated payments | Better inventory control |
| Decreased cost of labor | Enhanced shipment planning |
| Reduced response time | Informed decision-making |
How to Identify if your EDI Integration is Broken?
If you are working in an environment that supports lots of legacy systems, the chances are that you are having problems supporting EDI integrations. Here's how to identify if your existing EDI system is broken.
EDI is not integrated with your back-office applications such as ERP

EDI transactions require manual intervention

You are required to update custom in-house scripts constantly

You are facing problems connecting to EDI partners
If you need help with EDI implementation or integration, you can always talk to us to find the right solution.
Next Steps
In this ultra-digital business world, integrated EDI can be a competitive advantage. It can manage crucial aspects of your supply chain cycle efficiently with little effort. It helps you take care of your internal processes and allows you to build better trade partnerships with other businesses.
No doubt, investing in integrated EDI offers long-term benefits than the up-front costs. If you'd like to dedicate more time to become a market share leader and innovator, then it's time to track your business goals and set your EDI integration goals.
If you are looking for an end-to-end integrated EDI solution for Microsoft Dynamics 365 Finance & Operations, don't forget to download this brochure that has more information on EDI-2-Flow, our combined offering with TIE Kinetix.