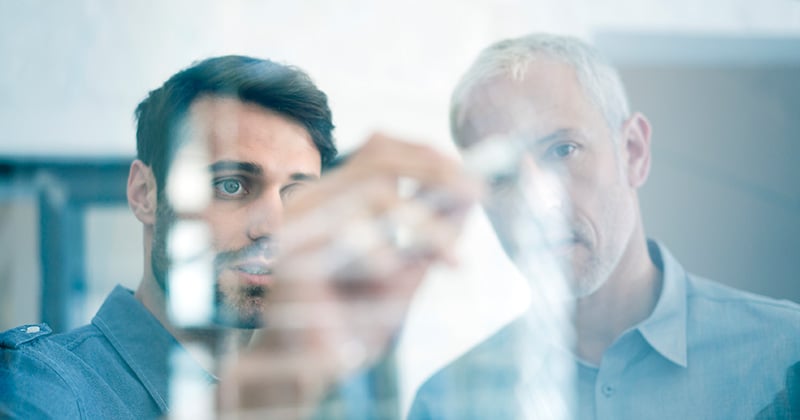 If you are new to the world of Electronic data interchange or EDI then you probably are also deciding on the kind of scenario that fits your business requirements. If you already use EDI and are looking to switch to a different solution, you will definitely be looking at the cost as a crucial factor while evaluating the top EDI solutions that you have shortlisted. But the biggest challenge for any software is that no cost for a solution is one-size-fits-all and it can be difficult to share a price that would work for all organizations.
At To-Increase, we've helped over 500+ customers streamline their business communications using our EDI Solution – EDI Studio for Microsoft Dynamics 365 for Finance and Supply Chain Management, and through this blog, we hope to give you a ballpark of the investment needed for an EDI solution.
While it is crucial to evaluate the types of EDI solutions available in the market, it is also important to understand the ready offerings from the various types of EDI solution providers. In the end, you need to finalize and go with a solution that best compliments your business set-up and infrastructure.
What is the average cost of EDI solutions?
Based on some online research we found a wide range of prices mentioned for various vendors on Capterra. Some of these listings included just the EDI gateway, the EDI translation software, and the EDI solution, so it is difficult to gauge the average price of EDI software that facilitates EDI messaging. Some prices are mentioned as either per month or one-time fees, while some prices are per user based. These are also some external costs to consider if you decide to go with an indirect or hybrid scenario and will need to connect with a VAN/broker and may also need a translation service.
The one-time fees for an EDI solution ranged anywhere from 1000 euros to 20,000 euros, while the price range for one-month fees was listed as 350 euros but we do not know what that price excludes. However, it is important to note that these are starting price ranges and not all-inclusive of the several factors one needs to account for when implementing an EDI solution such as training, initial set-up, and other costs.
What are the factors that will affect the cost of EDI Studio?

Below are the factors to keep in mind while estimating the price for our EDI solution.
Will the deployment method impact the cost of the solution?
The deployment method will not impact licensing costs. However, our on-premise customers have to pay for a dedicated support plan if they decide they need one. As announced earlier this year, all our cloud customers get the benefit of free access to the standard support plan.
Does the kind of integration in terms of scale and number of partners affect the cost of the solution?
For EDI Studio, the number of trading partners does not impact the cost of the solution. However, you will have to account for an EDI gateway via a VAN/broker and implementation costs, plus costs per message. If your VAN/broker does not provide translation and non-EDI services, you would need to account for those too.
Although we do not provide VAN services, we do offer an end-to-end solution in partnership with TIE Kinetix called EDI-2-FLOW. TIE Kinetix offers non-EDI, translation services for EDI standards, and offers a gateway to connect to your trading partners.
Are there any other factors that impact the cost of the solution?
We do not charge for the number of integrations you configure using Connectivity Studio or the number of messages you send using EDI Studio. The price of the solution is chargeable per legal entity or number of companies within F&SCM.
Since we follow a waterfall model for pricing, as you add more companies, the pricing per company reduces. We have broken this down in the licensing cost section below. Although we mention euro pricing everywhere, reach out to us for dollar prices.
What is the cost of EDI Studio?
We share the licensing, training, implementation, and support costs that together make up the cost of implementing the EDI Studio solution in the long run. No fine print or hidden costs other than the ones mentioned below. However, like we mentioned before, we cannot share an exact price for your organization unless we understand your exact needs, but we hope this section gives you a clear estimate range that you could work with.
What is the cost of our licensing fees?
Since EDI Studio is built on top of our integration platform Connectivity Studio, both solutions embedded within D365 F&SCM, they are priced as a bundle. The cost for both the solutions per company, per month is €1360. Since we follow the waterfall model, the price per company drops, the more companies you add. For the second company, for example, the price is €295 per month for both the solutions. So, the combined price for two companies for both the solutions per month would be €1655.
However, we also sell our powerful integration engine, Connectivity Studio separately for customers who decide to opt for just our integration and data migration tool since its capabilities extend far beyond EDI. Connectivity Studio can be used for large data imports and exports, for multiple environments under one company, and can integrate with almost any business system. Our application integration solution for D365 is priced at €1065 per month, per company. And, if you decide to add another company, the cost would be an additional €210 per month.
We also offer an application called Connectivity Monitor (formerly known as UIPM) that can help you monitor the performance of your integrations and the EDI messages setup. If you decide to opt for this application, it is currently priced at €15 euros per user, per month.
What training costs can you expect?
We offer standard training for most of our customers that consists of
2 sessions of training of Connectivity Studio of 4 hours each

1 session of training on EDI Studio for 4 hours

1 Q&A session of 4 hours
To organize these sessions, we need some time for preparation and project coordination to understand your business requirements and work on our training sessions. Additionally, for special requests, we also offer hands-on workshop sessions if required. Each of these are chargeable at the maximum rate of €160 per hour. The rates however can vary based on the region and business case, so please check with our specialists after you have discussed your business requirements.
What kind of costs do they need to account for the implementation of software?
A lot of our customers that have technical guidance do not always opt for implementation services. However, for customers that need additional support, we provide installation assistance and guidance to help them get started with EDI Studio. The maximum costs are about €160 per hour. For implementation support, project management costs are calculated at about 15% of total consulting hours.
We offer implementation support based on the customer's requirements. The time taken for implementation and training could vary from a few days to a few weeks based on the project and business requirements.
We offer assistance in the setting up of basic interface messages, hands-on workshops, and preparation workshop sessions in addition to the training services mentioned above. We also provide analysis and diagnostic services at a high level that includes analysis of requirements, an overview of required interface messages, analysis of solution's scope and the company's architecture including review and documentation. The time for analysis and diagnosis varies based on the project and requirements.
Are there any costs for support?
We offer FREE standard support for all our cloud customers. This includes access to our product documentation, upgrades, resolution of and responses to product-functionality-related questions.
For companies with a complex setup that need dedicated, full-time support, you can also consider the 3 packages for support offered by To-Increase. If you are looking for help with support tickets and hotline support then you could consider the Fundamental plan. If you will also need multi-region support, then the Essential Plan might be worth looking at. However, if you want periodic health checks on your solutions, customization support, and support during extended hours, you can opt for our Premium plan which can be customized for your requirements.
Is EDI Studio the right fit for your company?
Depending on the scale of your messages and current business requirements, you would have to decide on a scenario. Your EDI solution would definitely be influenced by your trading partners and the ERP you use. So, if you use Microsoft Dynamics 365, EDI Studio would be a great fit for your organization. If not, we hope this helps you understand how much of an investment an EDI software solution would need.
If you have decided to go with a direct scenario with limited messaging with an in-house specialist, EDI Studio would work out cost-effective and be a great fit for you. And if you are looking at messages at a large scale, you would need to consider a VAN/broker partner and would need to factor in those costs along with the costs of an EDI Solution.
Either route you decide to take, if you are interested to learn more about the benefits, features, and limitations of EDI Studio, do read our honest review of the solution. And if you are ready to move to a no-code, embedded solution such as EDI Studio and Connectivity Studio for Microsoft D365 F&SCM, you can reach out to our experts using the link below.