Adapt the business functionalities of Dynamics 365 for your mobile processes
Create and customize mobile capabilities within Dynamics 365 F&SCM framework to enhance the success of your enterprise mobility strategy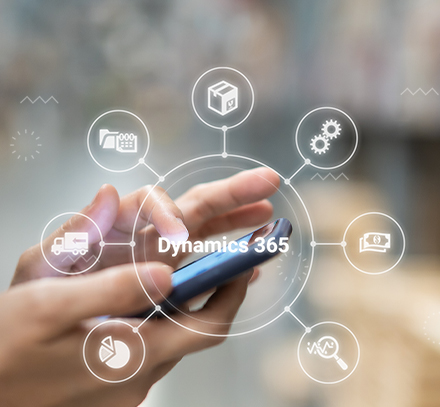 Why should you use our solution?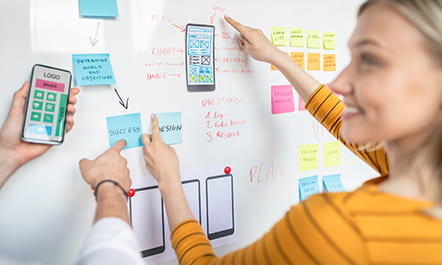 Create new mobile apps easily
Anywhere Mobility Studio allows you to easily create and deploy a new mobile application on your preferred device, in just two steps: a) design and preview your application b) connect it to the Dynamics logic.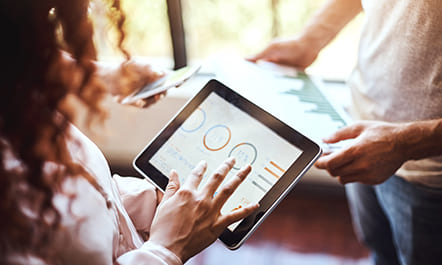 Utilize role-based workspaces
Employ role-based workspaces for various activities such as designing and deploying workflows, managing and defining mobile users, exchanging data between roles, and building and monitoring test scenarios.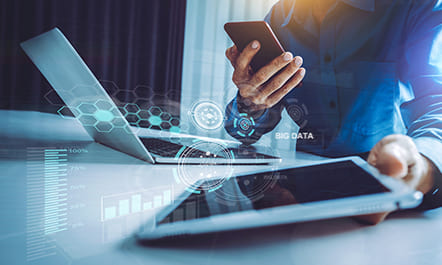 Device-agnostic features
Anywhere Mobility Studio runs on almost any device with a browser, supporting recent versions of HTML, JavaScript and CSS. It also allows you to modify or create your own mobile tools easily within D365 F&SCM.
What to expect from the key features
Key Feature
Fully based on Microsoft technology
Anywhere Mobility Studio is based on familiar Microsoft products, doesn't require 3rd party middleware and can be used on devices like smartphones, rugged mobile terminals, tablets or laptops by simply using a browser.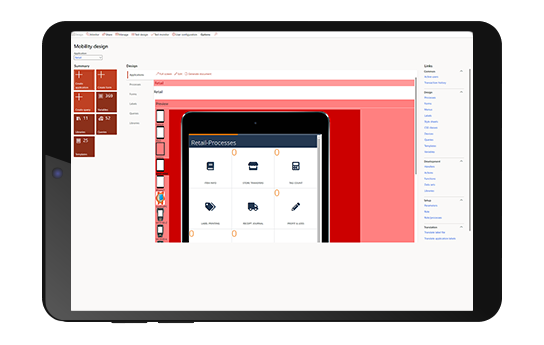 Key Feature
Responsive UI and intuitive designer
Our responsive app allows the solutions you build to run on any device and to automatically fit to its screen size. You can make use of a WYSIWYG designer and configure device-specific dimensions for better previews.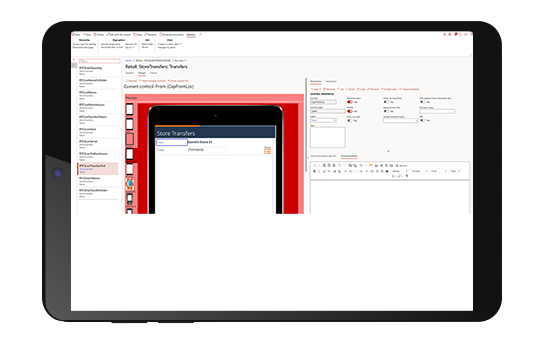 Key Feature
Streamlined testing and security
Anywhere Mobility Studio enables you to create test cases with multiple scenarios, to execute them in suites and test plans in one click and to assign processes to roles and menus to create specific user access.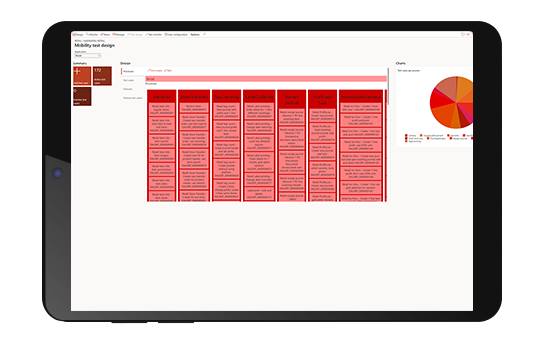 Dynamics Anywhere Mobility Studio Factsheet
Anywhere Mobility Studio is a powerful framework designed to help you create and customize your own mobile capabilities on your preferred device. It is fully integrated with Dynamics 365 and helps you build enterprise mobility assets for your unique business needs.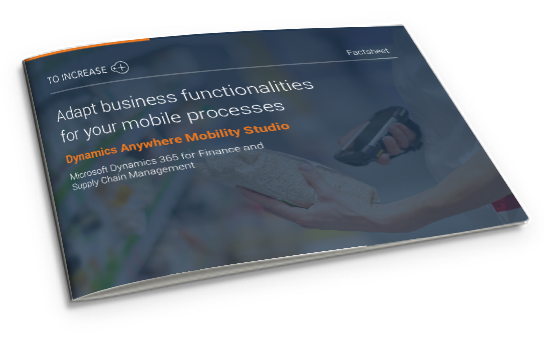 Frequently Asked Questions
Does Mobility studio support my customizations?
Yes, completely. However, you need a developer to organize the custom code into actions and libraries.
What makes Anywhere Mobility Studio stand apart from other mobility solutions in the market?
It is build entirely inside D365 F&SCM and can adopt all standard and custom functionalities of it into mobile processes. The mobile applications you create with Mobility studio need no integations, they always use and update live data on the fly.
Can I create my own processes with Mobility studio?
Yes, Mobility studio contains capable WYSIWYG designer and can be connected to all the standard and custom code of D365 F&SCM.
Can Anywhere Mobility Studio be purchased separately from your mobile applications?
Yes, Mobility studio can be sold separately from our mobile applications.
Do you recommend certain mobile devices?
Anywhere for Mobility Studio is a web based application and it can run on almost any modern mobile device with a browser. However, certain minimum browser requirements must be met: 1. HTML – version 4 and above 2. CSS – version 2 and above 3. JavaScript –no specific version 4. ECMAScript – v5 and above. The following versions of the most popular browsers are supported: 1. IE9 and above 2. Chrome 30.x.xx and above 3. Safari - iOS 9.3.5 and above.
Can I use offline the applications, which I build with Mobility studio?
The mobile applications always need live connection. The user will always read and update live data immediately.
What skills do I need to use the Mobility studio?
Any functional person can create the forns of a certain process using a WYSIWYG designer. A developer with X++ skills will be needed to connect the forms into logical flow.
Does Anywhere Mobility Studio undergo regular software/application updates?
Yes. We update the product 1 to 2 times per quarter to support the latest D365 F&SCM GA version. Every Anywhere release is backward compatible with at least 3 version behind of D365 F&SCM.
Talk to an expert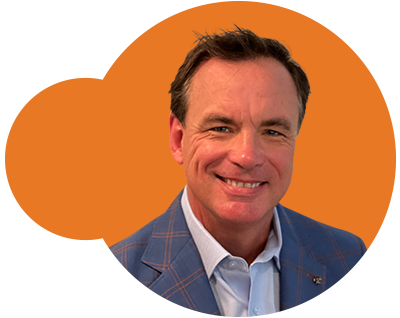 Jim Schwab
Specialist North America
As a seasoned expert, Jim has helped companies in various industries with process improvement, integration solutions, and business intelligence.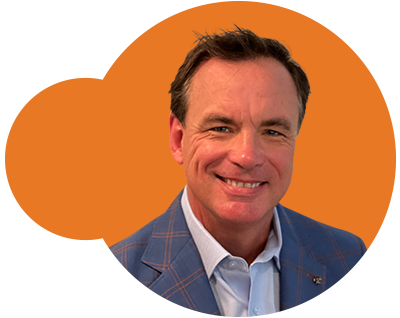 Jim Schwab
Specialist North America