Boost warehouse efficiency and make operations easy with the power of mobile
Streamline logistics and operations, automate core processes, reduce costs and improve accuracy and productivity with mobile capabilities.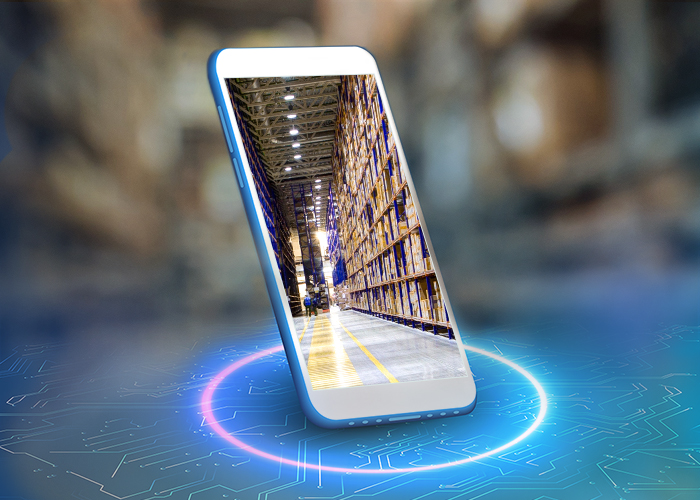 Why should you use our solution?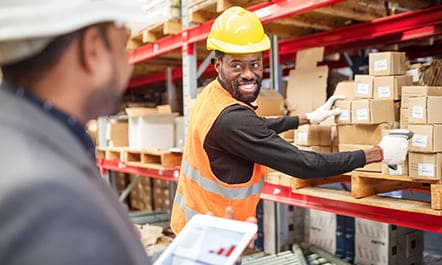 Increase warehouse efficiency
By replacing inefficient processes with real-time updates and mobile operations, you can enhance the efficiency of warehouse workers easily and replace cumbersome paper-based workflow with mobile capabilities.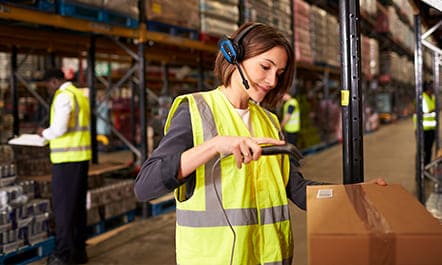 Improve inbound control process
By providing workers the option to scan and check items at arrival, you can improve accuracy drastically before the goods are transported. The scan-and-check feature helps in picking and moving the right items.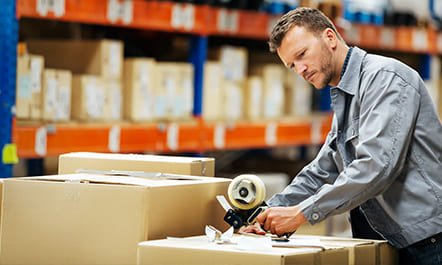 Improve planning and reduce costs
Easily maintain correct inventory levels through planned, ad-hoc and tag counting and efficiently process transactions real-time. This enables workers to enter data directly on mobile devices at the same time.
What to expect from the key features
Key Feature
Streamlined approach to customization
Anywhere for Logistics is built on top of our app designer, Mobility Studio, which has been completely placed inside Dynamics 365. It is capable of using all standard and custom functionalities of the ERP.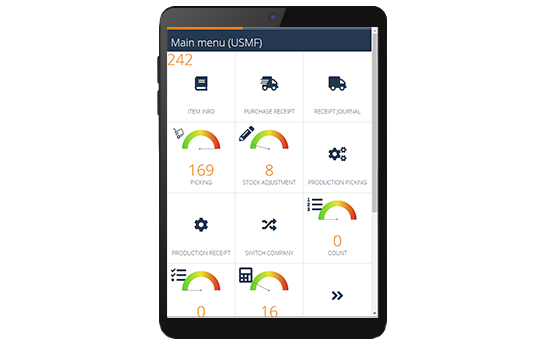 Key Feature
Device-agnostic and web-based features
Being a web-based app, Anywhere for Logistics runs on Android, iOS and Windows environments and can run on almost any device with a browser (supporting the recent versions of HTML, JavaScript and CSS).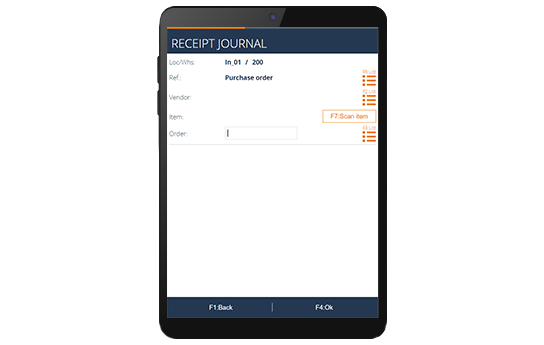 Key Feature
Simplified inventory management process
Based on D365 Inventory Management, Anywhere for Logistics adapts the use of inventory journals, picking lists, purchases, sales, transfers, and production orders in a logical and user-friendly mobile flow.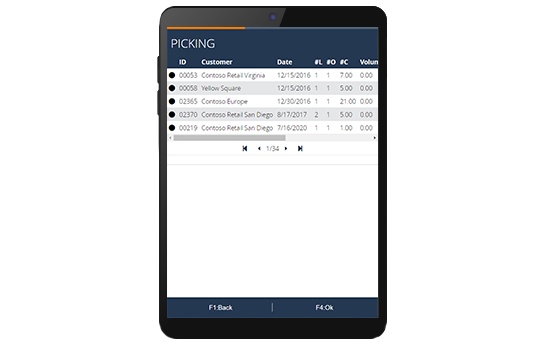 Anywhere for Logistics Factsheet
As an advanced mobile application that fully supports your inventory management and warehouse processes, Anywhere for Logistics gives you the flexibility to use your preferred devices. It is offered in 3 different versions that support various logistics processes.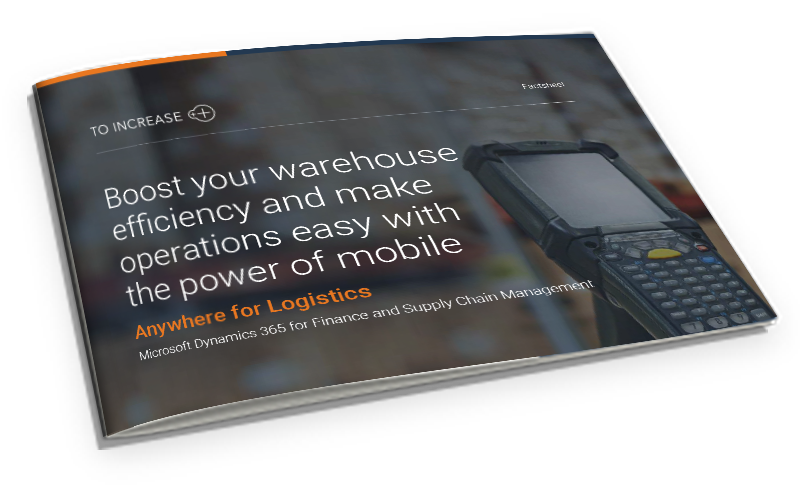 Frequently Asked Questions
Which standard D365 F&SCM processes are being supported in Anywhere for Logistics?
"Anywhere for Logistics supports the following processes, all based on WMS1: Item receiving from purchase and transfer orders; Picking and shipping; Internal transfer; Counting; Tag counting; Inventory adjustment and movement; and more.
Do you recommend certain mobile devices?
Anywhere for Logistics is a web based application and it can run on almost any modern mobile device with a browser. However, certain minimum browser requirements must be met: 1. HTML – version 4 and above 2. CSS – version 2 and above 3. JavaScript –no specific version 4. ECMAScript – v5 and above. The following versions of the most popular browsers are supported: 1. IE9 and above 2. Chrome 30.x.xx and above 3. Safari - iOS 9.3.5 and above.
What is the difference between Anywhere for Logisticis and Microsoft Advanced warehouse scanning solution?
All Anywhere for Logistics standard functionality is based entirely on WMS1. The Misrosoft scaning solution is based entirely on Advanced warehouse and it cannot be used with WMS1 processes. However, wth Mobility studio, which you receive as part of the package, it is fairly easy to adopt certain Advanced warehouse functionalities into Anywhere for Logistics.
How can we print Labels from Anywhere for Logistics?
We use our own functionality to connect and send text files in ZPL language directly to compatible Zebra label printers.
When using your solution do we require Microsoft Standard license?
"Yes, for most of the process you will need a license of type Team member or Operations-Activity.
Can Anywhere for Logistics be used offline?
Anywhere for Logistics is built inside D365 and always need live connection. The user will always read and update live data immediately.
Does the solution run on-premises or on the cloud?
Anywhere for Retail can be deployed on Azure, as well as on on-prem environment.
Does Anywhere for Logistics undergo regular software/application updates?
Yes. We update the product 1 to 2 times per quarter to support the latest D365 F&SCM GA version. Every Anywhere release is backward compatible with at least 3 version behind of D365 F&SCM.
Talk to an expert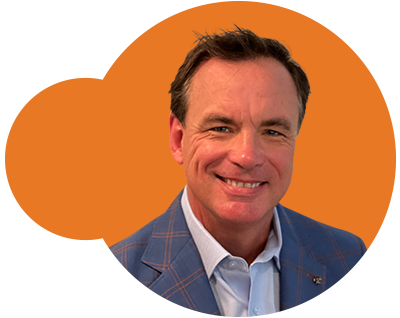 Jim Schwab
Specialist North America
As a seasoned expert, Jim has helped companies in various industries with process improvement, integration solutions, and business intelligence.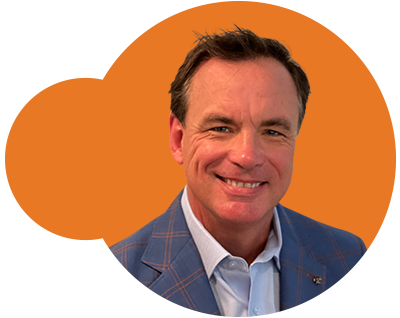 Jim Schwab
Specialist North America