Master Data Management (MDM) Studio
For Microsoft Dynamics 365 for Finance and Operations
To-Increase Master Data Management (MDM) Studio enables organizations to drive better decision-making by effectively managing master data between companies and applications. It ensures uniform, manageable, accurate, consistent, and accountable data. This data is also leveraged for accurate product and customer information. It is one of the most advanced business integration solutions available for Microsoft Dynamics 365 for Finance and Operations.
MDM Studio helps you understand the data eco-system and delivers data quality, transparency, and integration across the enterprise. The solution enables a single source of truth – a central point of reference that gives the users access to trusted and reliable data driving better insights. Better insights lead to better business decisions. MDM Studio also helps create reliable and consistent customer records, which in turn is used to reinforce personalized offerings for your customers.
The MDM studio has the ability to manage master data for multiple domains and supports easy-to-understand visual and interactive analysis and presentation of data through BI (Business Intelligence). MDM Studio helps non-technical business users to collaborate with the IT team and align business value with clean and consistent data. This makes it easier for you to deliver better customer experience and respond to customer needs clearly.
Download the Master Data Management Factsheet
Master Data Management for Microsoft Dynamics 365 for Finance and Operations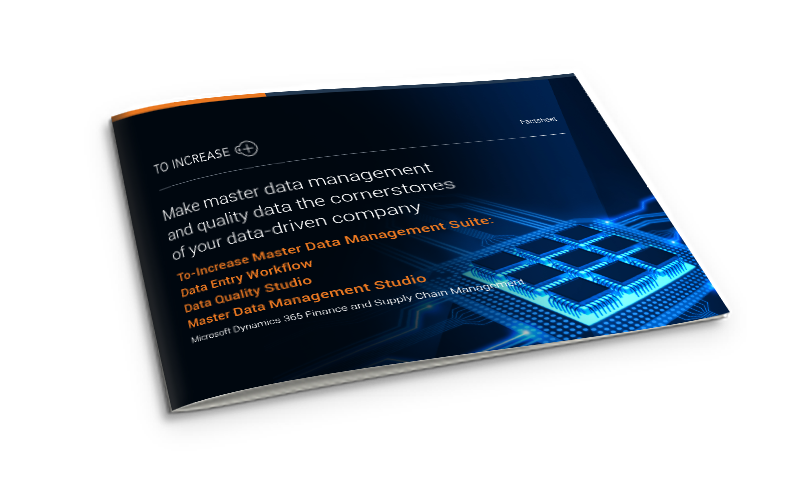 Other solutions you might find interesting