To-Increase Siemens PLM Integration
for Microsoft Dynamics AX
Manufacturers are facing extreme pressure to deliver high-quality products in a short time and within budget. In many cases, project deadlines require overlapping design and engineering cycles. If teams aren't working in a connected environment, complexity and risk increase.
Read this free case study and see:
Our perspective on business and technology trends where To-Increase

Siemens PLM Integration

can make a difference
How To Increase can help you address important business issues
How our vision and design of

Siemens PLM Integration

support your business goals and long-term viability
Would it be worth the time to learn more about To-Increase Siemens PLM Integration? Simply complete the form on the right and get the case study for free!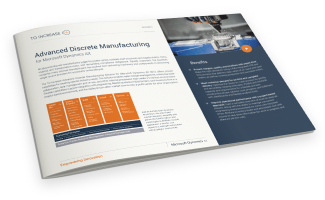 Download your free copy today!