To-Increase Visual Planning
for Microsoft Dynamics NAV
Creating and managing efficient, acceptable workloads in the complex environment of industrial equipment manufacturing requires powerful planning tools, especially when industrial equipment manufacturers engage in several disciplines. By using this solution, you can flexibly manage the employees dedicated to each of these three domains as well as those team members who work across them.
Read this free factsheet and see:
Our perspective on business and technology trends where To-Increase

Visual Planning

can make a difference
How To-Increase can help you address important business issues
How our vision and design of To-Increase

Visual Planning

support your business goals and long-term viability
Would it be worth the time to learn more about To-Increase Visual Planning? Simply complete the form on the right and get the factsheet for free!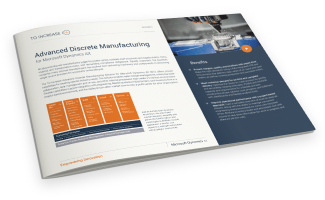 Download your free copy today!