Streamline Logistics to Strengthen the Backbone of Your Operations
Whitepaper
Logistics and the management of the flow of goods in an organization have become a growing concern for most companies today. This is because logistics has a domino effect on the operations of the company either positively when managed well or negatively when not managed well.
Technology has started to move from playing just a supporting role to a more dominant role in this scenario.
Read this free factsheet to know how:
Are you leveraging the mobility aspect to streamline the business and make processes more
efficient?
To have a solution that offers functionality and data around retail, warehouse, logistics, and production?
Have your employees come back to you seeking a technology solution that is easy-to-use and adaptable?
Complete the form on the right and download the factsheet for free!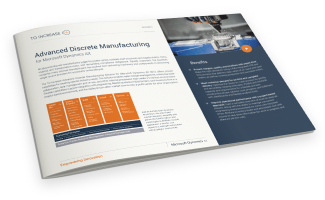 Download your free copy today!