Good news for DynaRent trailer rental customer PNO—and good news for customer looking for efficient upgrades for our software. We decided to combine a collaborative approach with best practices. To-Increase and PNO successfully upgraded the company's DynaRent RTM for Dynamics AX 2012 to our latest R3 version. We did this in less than 3 months. Successful 'go-live' within this time frame was important for this leading trailer rental and leasing company in the Nordics.
Their organization includes more than 10,000 trailer rental units, multi-country offices. In addition they have a large, dispersed network of depots that provide convenient local service. Their network has a wide geography of customers. PNO's reputation for quality equipment and services relies on having the latest technologies for managing diverse rental, leasing, and service scenarios.
Working together, PNO and our expert team upgraded locations in Sweden and Denmark. DynaRent upgrades involve more than software. We also worked with PNO to optimize system setup to improve business practices and introduce more efficient ways for handling rental, leasing, and service processes. Through our 'go live' reflects a job well done. We will continue our work with DynaRent for PNO. This way we ensure R3 features and enhancements are finely-tuned to their specific needs.
We're also moving forward to roll-out DynaRent R3 for other PNO locations in the Nordics—and even more innovation is in the works. PNO is continuing our collaboration to explore implementing DynaRent mobility solutions for field employees. Doing so could ensure quick, accurate changes to service, tailored to individual roles and locations. Regardless location, staff could receive, complete, and send digital work orders, workflows, documentation, and all other communications, working in real time with planners and depots. PNO is also considering LaserNet Output Management for creating and supporting different kind of documents.
About PNO
Serving the Nordics with best-in-class trailer rental and leasing, PNO was founded in 1975 by Per Nelson Ørnstrand, a pioneer in the transportation industry. Second generation Ørnstrand, Jacob Lee Ørnstrand, is now managing the company since January 2011.
Headquarter of PNO is in Helsingborg, Sweden. They also have offices in Sipoo, Finland and in Oslo, Norway. In Sweden they have their own PNO workshops and depots in Helsingborg, Malmö and Jönköping. Additional sub-depots include Örebro, Gothenburg and Åkers Styckebruk, along with Denmark, Brøndby and Horsens. Also in Helsinki, Finland they have their own workshop. PNO's wide geographical network of workshops and tire companies ensure that customers can count on quality service regardless their location.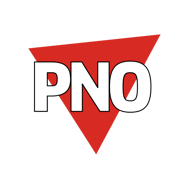 About To-Increase
With our latest version of DynaRent. We're offering both proven and new ways to help your equipment-driven business thrive and grow–our primary goal. Curious about possibilities, challenges, and solutions? Please contact us or download the factsheet below to learn more about our DynaRent offering.