Very good news for Eazi Access Rental, Africa's market leader in the rental, sale, and servicing of work-at-height solutions. And good news for equipment- and services-driven companies. Especially when they look for proven, multi-industry rental management software. Which fully integrates with Microsoft Dynamics AX.
Eazi Access Rental has been a satisfied DynaRent customer for Microsoft Dynamics AX for years. Now they're expanding territory, they will be using our solution also to help provide equipment and services to customers in Africa.
"DynaRent enables us to grow our company, our customer base, and help our customers succeed". Says Jean Du Randt. General manager from Eazi Access Rental states: "We're pleased to take that value with us as we expand."
To-Increase considers Eazi Access Rental one of our finest customers. Therefore it's our pleasure to congratulate them on this successful go-live and thank them as well for the opportunity to work with them. We look forward to the future. Hence, DynaRent is always ready to elevate their success in the work-at-height industry!
About Eazi Access:
Founded in 2003, Eazi Access Rental is a South-African company. Due to their dedication to make work at height safe and more efficient for customers. Their market-leading portfolio includes access platforms, telehandlers, mini-cranes and accessories. And in addition, Africa's largest and most diverse fleet of boom lifts, scissor lifts, telehandlers, and vertical personnel lifts.
Eazi Access provides these products and services also to all sectors of the construction, shipping, manufacturing, FMCG, transport, entertainment, and mining industries. Their work-at-height offerings now span all disciplines, including application solutions, machine training, and onsite project management.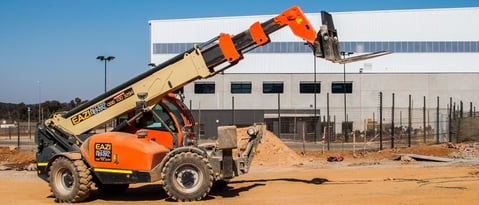 About To-Increase
With our latest version of DynaRent, we're offering both proven and new ways to help your equipment-driven business thrive and grow–our primary goal.
For many years, Eazi Access has partnered with DynaRent to provide solutions for their Microsoft Dynamics AX systems. DynaRent offers solutions to overcome any challenges around system capacity, resource integration, and gathering rental information. Thanks to integrated functionality, DynaRent's solutions also improve efficiency and customer service levels. With a centralised system and control over data across multiple companies and countries, Eazi Access has gained several benefits from the DynaRent solutions suite.
Download the full case study below to learn more.