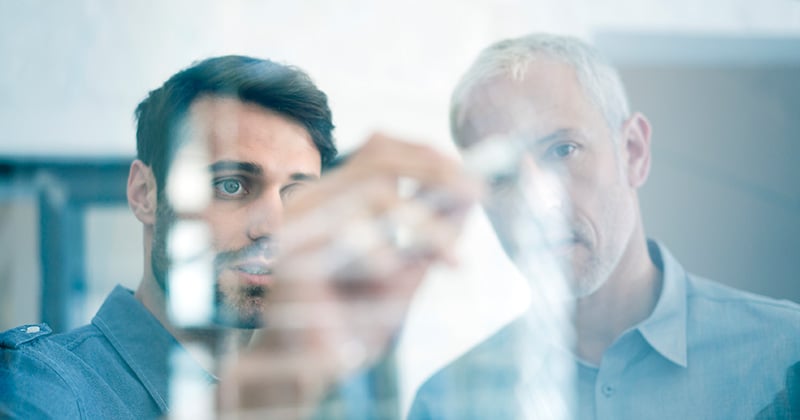 Some of the bigger challenges that grip the supply chain industry are the security of data and ensuring compliance with several privacy regulations such as General Data Protection Regulation (GDPR) and the California Consumer Privacy Act (CCPA). With employees accessing personal and professional devices for work, managing user access to sensitive data is another big challenge that the supply chain industry has to deal with.
Based on the Fifth Annual Supply Chain Data Quality and Governance Study, the biggest drivers for the most pressing challenges around the global distribution of goods are the lack of reliable data, the lack of integration of data from several systems, and lastly the difficulty of analyzing that data. All of these issues can only be overcome with a well-planned data governance strategy.
At To-Increase, since we have built solutions for data governance and analytics and business intelligence for Microsoft Dynamics 365 Finance & Supply Chain Management (D365 F&SCM), we understand the importance of having a data governance strategy in order to derive meaning and insights from data. And this is true for organizations across industries, including the supply chain industry. Therefore, in this blog, we will explain the importance and benefits of data governance for the supply chain industry.
Why does the supply chain industry need data governance?
The supply chain process involves several stages from sourcing of goods to logistics and planning. And throughout these stages, a lot of data is created, processed, and exchanged not just inside the organization but also with its business partners which could be manufacturers, distributors, and retailers. When you have no data governance processes in place to ensure streamlined data entry, distribution, and management, it could result in poor data quality, data silos, and errors that could lead to a major burden for your employees to manage and losses in revenue. Additionally, when there is erroneous data exchanged between businesses, it potentially impacts all the parties involved in terms of business decisions, communication and more. With the lack of data governance, it is difficult to minimize such damages.
Data governance is a discipline that outlines a strategy to manage data across all stages of the data lifecycle.
Data governance involves:
people who play essential roles and have important responsibilities,

policies that outline rules, definitions, and a business glossary,

guidelines for different stages of the data lifecycle,

and looking for tools that fit into the data governance strategy.
In the context of the supply chain, the sheer volume of data makes data governance a necessity. If organizations want to make data-driven decisions, it is important to have a data governance framework that considers the challenges and current processes of the organization to ensure the best possible data governance strategy.
To establish effective data governance in the supply chain your checklist should include the six data quality dimensions so good data quality is maintained which are the completeness, accuracy, validity, integrity, timeliness, and consistency of the data. This means setting guidelines to manage aspects like data creation, data quality, data security, master data management, data integration, and data storage. Once you start deriving useful business insights from your data, you know that the data governance strategies are paying off.
How can data governance help the supply chain?
These are exciting times for the supply chain industry with innovations in Artificial Intelligence, Robotics, and drone deliveries. The industry has witnessed the development of new tools and products that can help improve the supply chain process. Based on the study we mentioned earlier for 2021, there has been a 10% increase in dedicated data governance functions across the industry. This shows that more and more companies are recognizing the importance of data governance. While it is important to adopt newer technologies, companies shouldn't lose sight on having good governance around their data.
Below we explain the benefits of adopting a data governance strategy that will help you streamline your operations and also see an improved return on investment over time.
Demand forecasting
A data governance strategy that ensures data is recorded and monitored, with clear responsibilities for the people involved, will be easier to use for reporting. This will help organizations with demand planning and they can manage orders more efficiently when there is a steady demand. And in case of change in consumer behavior, they can track that too and make amends quickly. Additionally, having a clear overview of the inventory and deadstock and planning ahead can help organizations also save warehousing costs.
In the case of rejections or product recalls that could impact quality ratings is another challenge that data tracking can help with. To be able to do this, it is important for organizations to include systems integration in their data governance strategy to avoid data silos and ensure that they have a clear 360 view of data. 
Data sharing and collaboration
When planning a new product, firms can ensure that they limit access to sensitive information and only share information with relevant team members. Only once that information has gone through the required quality checks and validations can it be released to the master data company. To ensure this, our Master Data Management suite for D365 F&SCM has been built to allow collaboration between team members using Data Entry Workflow, allowing field-based access using Master Data Management Studio, and adding data quality rules using Data Quality Studio.

Data security and access
If information has been shared on an unauthorized network, it could lead to identify theft, compliance, and data privacy issues. Therefore, a good data governance strategy will ensure that data sharing and access guidelines are outlined. Additionally, adding clear rules for data access across the organization will ensure an additional layer of security.
Our solution Master Data Management Studio for D365 F&SCM offers field-based security and allows you to manage access for fields, while our Security and Compliance Studio for D365 F&SCM offers role-based security and allows you to block unauthorized access and reduce security risks.
Data quality
A data governance strategy that takes into account all types of data and outlines rules to support cross-functional teams, can considerably help you improve data quality. Additionally, having tools that help you to validate data internally and externally will ensure that critical data such as financials are accurate.
By using the right tools to manage data quality and master data based on a solid data governance strategy, you can derive one source of truth. According to Gartner, data-driven organizations that focus on data quality and track metrics and manage to improve, will reduce operational risks and costs by 60% in 2022. 
Synchronizing information across systems
If you have disparate systems and no sort of integration between third-party logistics and your ERP and other applications, a small change in demand might go unnoticed that might surge up the supply chain into a bullwhip effect. Digitizing your supply chain by connecting all your systems and automating tasks can help you pull and push important information between systems while using tools to secure critical information. This will help you notice small changes that could avalanche into something bigger that could lead to setbacks in business.
Are you ready to adopt data governance?
Data governance is an ongoing endeavor for organizations and not something to implement and then forget about. It needs constant monitoring, and establishing metrics to measure improvement in data quality, data security, and master data management. These metrics can help you with reporting back to the management to ensure continuous investment and buy-in and will also help you make changes if you see any challenges.
An effectively implemented data governance strategy will help you understand what is working for your organization and where you need to make changes in the supply chain. Data governance can provide visibility in the supply chain, help you keep an eye out for possible issues, make changes and improve operations, and better manage inventory and customer demand.
So, if you are dealing with unreliable data, unconnected systems, and difficulty in sharing and managing master data, implementing a data governance strategy can help you digitally transform and streamline your processes. If you use Microsoft Dynamics 365 Finance & Supply Chain Management and you want to implement data governance for your organization, download our ebook to get started.