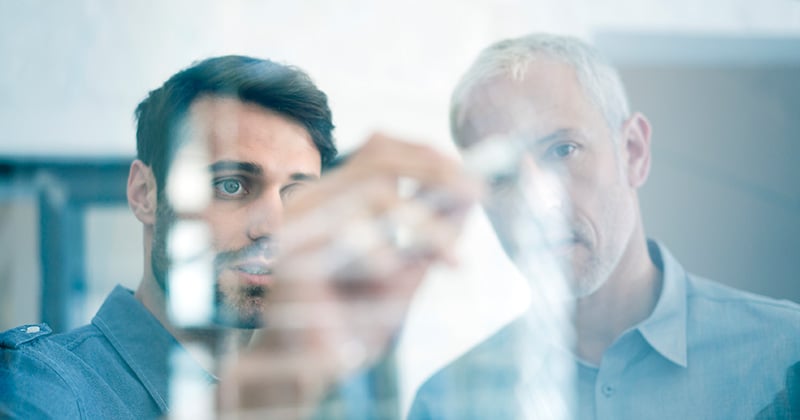 While talking to customers about their challenges regarding master data, we realized that they also had challenges with data entry. Some customers find the master data details on forms in Microsoft Dynamics 365 Finance & Operations overwhelming. Others complained of inaccuracies since they had multiple users contributing to the same master data record. There is also the challenge of being unable to distribute master data till all the fields are filled in. All these challenges can cause delays in data entry which could result in delayed operations.
We heard our customer challenges and realized that there is a need for a solution that automates the end-to-end data entry within Microsoft Dynamics 365 Finance & Supply Chain Management. 15 years ago, we built Connectivity Studio, and over the last few years, based on customer feedback, we have built MDM Studio for master data management, Data Quality Studio for improving data quality, and this year we launched Data Entry Workflow to fill the gap of data entry within D365 ERP. Our MDM Suite that consists of all these solutions is built to power the people, processes, and rules that are the three essential pillars for data governance.
Since Data Entry Workflow is a unique solution and we have had prospects reach out to us for more information on this solution, we have put together this blog that explains what the solution does and how it can simplify the data entry process for your organization. This blog will give you an overview of our solution and help you decide if you would like to schedule a demo or maybe download or read more information about this tool.
What is Data Entry workflow?
It is a one-of-a-kind solution that automates the process of entering data at every stage of the lifecycle within Microsoft Dynamics 365 Finance & Operations. Our solution simplifies data entry and makes it simpler to assign specific fields to team members that are responsible for filling in those fields.
Some forms can have over 200 fields with several details on Microsoft Dynamics 365 ERP, which can be too much information that overwhelms end users. With Data Entry Workflow, you can share access to your team members for just the necessary fields and gain better data control.
What makes our solution unique?
What makes our solution unique is that there are no other independent software vendors offering this solution for Microsoft Dynamics 365!
It is a no-code solution and configuration based, so it is easy for even business users to quickly learn and use this solution.
It's user-friendly and built within the Microsoft Dynamics environment, so if you are a business user familiar with D365 ERP, the learning curve will be minimal.
Data Entry Workflow allows multiple users to collaborate and contribute to the same master data record, while only allowing specific users access to specific fields for editing.
As to minimize errors, we offer data entry audit. Therefore, any data entered by the data owners is stored in a staging environment until all the required steps are completed.
Since the solution offers status insights, you can easily track the data entered and the name of the person entering the data.
We cover some of the SOX compliance requirements shared by our customers that are currently not present in the D365 ERP. For example, if you need to enter the vendor's bank account information in your system, you need approval for that which can be configured.
The solution is natively integrated with our MDM Studio, Connectivity Studio, and Data Quality Studio solutions, making it easier to use with our other data governance solutions.
3 key features of our Data Entry Workflow solution:
Design
You can create and maintain data entry workflow templates, there is an easy way of creating this by just picking from the form. With the help of the designer, you can define various steps with the required fields, set up user assignments, set time limits, and manage the approval process.
Operate
You can start a new workflow instance by creating a new customer for example, and when you complete this step, the next user will need to be assigned. When you are in the approval process, you also have the option to share a screenshot for validation. You can also add a comment if you want to explain why the field is not correct or what was changed for clarification.
Monitor
There is a dashboard where you can monitor the status of the data entry of each master record. This will allow you to keep track of which steps are completed and which steps are not. You can see who is responsible for the next step in case you need to reach out to them. And all historical values will be kept in the system until they get cleaned up.
Other Features of Data Entry Workflow:
The solution makes it possible for multiple users to contribute to the same master data record.

It is easy to configure data entry templates using our solution.

It allows you to have phased data entry with steps assigned to different data owners.

Additionally, using our solution, you can assign only relevant fields required for the user on a specific step.

You can set up notifications on assigned tasks, so that your business users are notified.

With our solution, when you assign a step, you can share the option to complete a step at one go or to complete it in multiple iterations.

With customization, it is possible to create a step in our DEW solution which would enable approval.

You can let the data sit in a staging area until all required steps are completed.

Easily copy existing data entry workflow templates to speed up data entry.
Is Data Entry Workflow the right solution for your organization?
If you are currently struggling with data entry challenges and looking for a solution to streamline your data entry processes for Microsoft Dynamics 365 F&SCM, you can evaluate our solution. Our solution can help you manage the end-to-end data entry systematically with the needed collaboration in real-time. Also, the processes can be tracked and monitored with necessary approvals for a refined version of master data.
If you are not using D365 ERP, we hope you understand the benefits a data entry workflow solution can provide to streamline and improve the data entry experience and collaboration for your team members.
If you would like more information on the Data Entry Workflow solution for D365 F&SCM, do download the factsheet from the link below. Alternatively, if you would like to request a demo of our solution, you can schedule that too.