Meet the To-Increase Leadership Team
Get to know the leaders of To-Increase and their qualifications and experience. Everybody in this group and the entire company is firmly committed to optimize and empower your business.
Luciano Cunha
Chief Executive Officer
As the CEO of To-Increase, Luciano sees his role as that of a leader who provides a valuable service to the organization by giving people and teams the opportunity to excel.
Kees Pruim
Finance Director
Providing leadership to the financial, administrations and legal teams, Kees is closely involved with many of the processes and events in our business.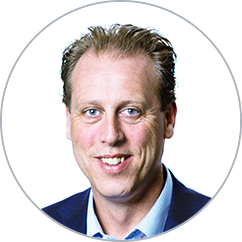 Daan Vink
VP Customer Services
Daan is responsible for To-Increase's delivery of solutions and managed services for customers and partners, as well as for the company's internal activities.
Shailendra Sharma
VP Research & Development
Shailendra is focused on leveraging his special skills and To-Increase's innovation power to consistently build on their design-thinking culture and technical innovation approach.