Case Study TRAMEDICO
Pharmaceutical distributor and logistics provider starts a new chapter in the life of the company with connected business integration and ERP solutions
Download case study
Case Study TRAMEDICO
Pharmaceutical distributor and logistics provider starts a new chapter in the life of the company with connected business integration and ERP solutions
Download case study
To reinvent itself, Tramedico connects processes and systems with To-Increase Business Integration Solutions
A change in the business model can be a risky transition for any company. When Tramedico eliminated manufacturing and became a marketing, sales, and logistics services organization, it re-designed its business processes and organizational structure. The new Tramedico also needed to update its business management technology. By deploying an integrated ERP system that comprises To-Increase Connectivity Studio and Microsoft Dynamics NAV, the company gained a robust, versatile solution that fits its processes and easily accommodates changing requirements. The integrated ERP system helps Tramedico bring transparency to its operations, an excellent experience to its customers, and effective support to its trading partners.
Software and Service
To-Increase Business Integration Solutions
Microsoft Dynamics NAV 2009
Country or Region
Netherlands, Belgium, Luxembourg
Industry
Distribution — Pharmaceuticals and healthcare products
Key benefits
Efficient, dependable business reporting
Flexible solution that supports company's changing requirements
Consistently excellent customer experience
Simplified regulatory compliance
Reliable, low-maintenance business management infrastructure
Ability to sync master data easily across multiple business entities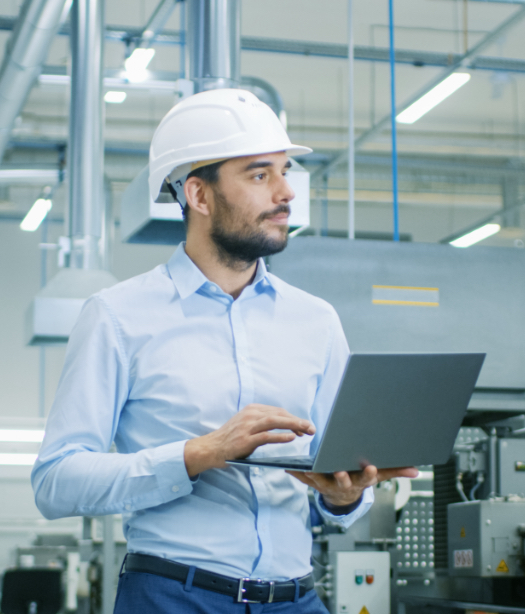 "Our ERP infrastructure gives us the flexibility to manage and grow our business with great efficiency. We can easily make adjustments to it when our requirements change. It helps us keep pace with the market and succeed as a competitive company that provides the highest possible value to its customers and trading partners."
EDP Controller, Tramedico
When, back in 2006, the Tramedico Group decided to restructure the company and no longer manufacture pharmaceuticals and medical products, the remaining business operations were still unusually complex. The entire organization comprises three business entities: In addition to the Tramedico holding company, there is Tramedico B.V., which markets and sells pharmaceutical products to wholesalers, pharmacies, hospitals, and other business customers. Santesa sells healthcare products to wholesalers, drugstores, and directly to consumers. TLS offers logistics services to the pharmaceutical and healthcare industry. All organizations in the Tramedico Group do business in the three Benelux countries: the Netherlands, Belgium, and Luxembourg. At the time, the Tramedico Group, which was founded in 1973, used an SAP ERP system to manage its business. With the change in the business model, SAP was no longer a good fit for Tramedico.
"When we re-designed our business processes to become a sales and marketing company, we realized that SAP was strongest in supporting manufacturing activities, which we had stepped away from," says Kees van Rijn, EDP Controller at Tramedico. "Our requirements included easy exchanges of information among our four business organizations, with full transparency for company leadership. We did not see the value in building the company's future with a software system that most strongly supported the production we no longer performed."
Versatile, Integrated ERP Solution
Tramedico researched the software market and decided to replace the SAP system with Microsoft Dynamics NAV in integration with To-Increase Connectivity Studio, which today is part of the To-Increase Business Integration Solutions suite. When Tramedico performed the implementation in 2007, Connectivity Studio included functionality that later was segmented into Connectivity Studio, EDI Studio, Notification Management, and Replication Management. Since then, Tramedico runs its business on this connected ERP system. "Connectivity Studio and Microsoft Dynamics NAV show remarkable flexibility and resilience in supporting our business processes as we want to run them," says van Rijn. "Other companies sometimes have to switch ERP software platforms when they determine that what they selected does not serve them as well as they hoped. At Tramedico, we are happy to continue evolving our business with our integrated To-Increase and Microsoft Dynamics solution."
Effective Business Reporting and Strong Support for Key Relationships
For van Rijn and the decision-makers at Tramedico, accurate, timely business reporting is critical. They take advantage of the ERP infrastructure's extensive reporting capabilities to control and direct the business. Van Rijn adds, "Because it is so easy to answer any business-related question by querying the data that resides in the ERP system, we can rely on the integrated solution to help us achieve compliance with the many operational and financial regulations that apply to us."
The To-Increase and Microsoft Dynamics solution also plays a role in managing the relationships with trading partners. "We use Connectivity Studio to send daily sales and inventory information to our trading partner in Canada," says van Rijn. "In that solution, we can easily generate reports on such details as invoices, sales credit notes, inventory trends, and other aspects of our operations. For Tramedico, the ability to use business management technology to maintain vital trading relationships is important to our success in a very competitive market."
Providing the Best Possible Customer Experience
Santesa sells the majority of its products to drugstore wholesalers. In addition, this subsidiary maintains a web shop where consumers can directly purchase products of nine different brands. Santesa is the one component of Tramedico's business where the company has direct contact with consumers. Meeting these customers' needs is an important function, and so is providing them with a positive experience that reflects well on the company. Connectivity Studio facilitates the connection between the web shop and the ERP system. Tramedico sends product and pricing information from Microsoft Dynamics NAV to the web shop, and receives customer and order details as soon as a consumer sets up an account or performs a transaction. As soon as a Santesa order comes in, the company processes it, shipping the goods and invoicing usually within a day.
"The direct consumer business is a smaller revenue generator than our other activities," explains van Rijn. "But it is important because we are in touch with customers and often receive direct feedback from them. Even outside of sales, it has the benefit of helping us understand the market and consumer mind set. Our integrated business management system helps us enable a good customer experience in every single transaction. That greatly helps in building customer loyalty and in maintaining an excellent reputation for the Santesa brands."
Reliable, Powerful, Long-Term Business Enablement
Tramedico uses the replication capabilities of the To-Increase solution to ensure that all business entities work with the same set of master data. "Connectivity Studio renders a valuable service in making the business manageable and consistent," says van Rijn. "Without a reliable way of taking master data across all our companies, we would have to negotiate a much higher level of day-to-day complexity and spend more time correcting errors. The finance team, who are mostly non-technical users, can easily maintain responsibility for our master data and manage it in line with company policy, because the integrated ERP system is as easy to work with as it is effective."
In the Tramedico experience, the To-Increase and Microsoft Dynamics solution is highly reliable. Says van Rijn, "Every month, the system generates roughly 5,000 messages. Less than half of one percent of these messages are exceptions that I need to review. Almost always, a user error is the reason for an exception. Because this technology requires minimal maintenance, I can focus on what I need to do to help the company move forward."
For the foreseeable future, Tramedico's trajectory includes To-Increase and Microsoft Dynamics NAV. "Our ERP infrastructure gives us the flexibility to manage and grow our business with great efficiency," says van Rijn. "We can easily make adjustments to it when our requirements change. It helps us keep pace with the market and succeed as a competitive company that provides the highest possible value to its customers and trading partners."
Download the TRAMEDICO case study
The To-Increase solutions helps Tramedico resolve issues and reach their goals
Download case study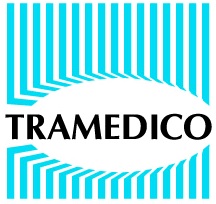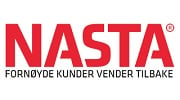 NASTA gained greater control of its complex supply chain and offered better support to customers by implementing our RapidValue solution. Learn how.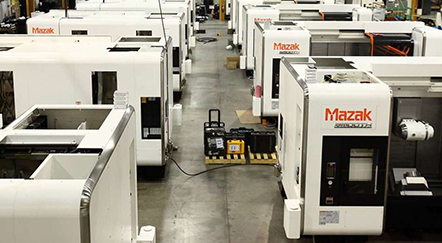 Find out how RapidValue supported MAZAK in following a value-driven BPM approach that helped them achieve process optimization globally.