How Anywhere for Logistics Helps
Increase Warehouse Efficiency
By replacing inefficient processes with real-time updates & mobile operations for better productivity.
Improve Your Inbound Control Process
By providing workers with the option to scan and check items at the time of arrival.
Reduce Picking Costs
By efficiently processing transactions in real-time, enabling workers to enter data directly on mobile devices at the same time.
Improve Your Planning and Warehouse Capacity
By maintaining correct inventory levels through planned, ad-hoc, & tag counting with ease & efficiency.
Ready to harness the power of mobility to improve warehouse efficiency in an easy way?
The Anywhere for Logistics Advantage
Get a peek at the ease that Anywhere for Logistics can bring to your overall warehouse operations. It can optimize the process, reduce the efforts, and help cut down expenses.
What Anywhere for Logistics Offers
Inbound receipt
Replace traditional paper and manual entry processes for purchase orders with a completely automated receiving process.
Picking and shipping
Pick and ship your sales or transfer orders with ease and accuracy.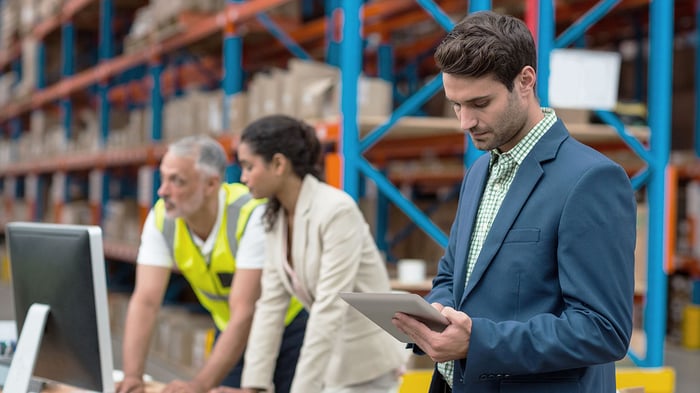 Item information
Get 360-degree real-time updates about the status of the inventory of various items in the warehouse.
Cycle, spot and tag counting
Use your mobile device to update your inventory in real-time. Audit your inventory with performance-driven counting using counting journals.
Transfer and stock adjustment
Move inventory within the warehouse with the mobile app and update D365 in real-time. Adjust your inventory based on the entry in adjustment journals.
Learn more about our customers