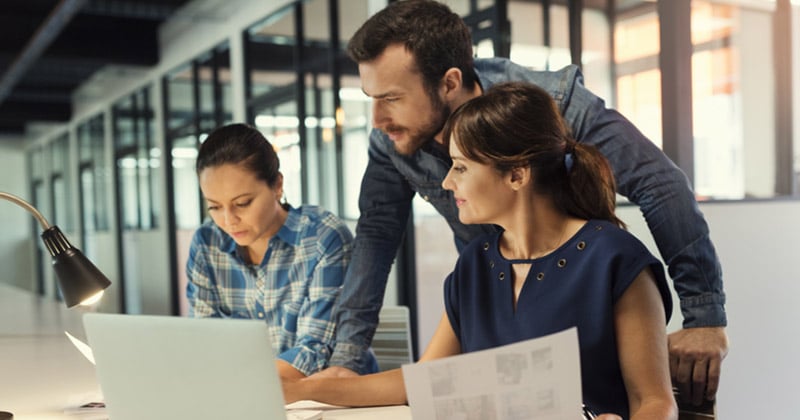 If you are reading this blog, you probably know that EDI or Electronic Data Interchange is how tech-savvy businesses today prefer to exchange valuable documents with their trading partners. This is because EDI enables the automated transfer of a high volume of documents from one company or partner to another in a secure and reliable way. EDI integration, therefore, is considered essential for companies looking to leverage the benefits of an efficient and scalable solution like EDI.
But how does one go about actually exchanging documents via EDI? Is EDI meant to be set up with only one trading partner at a time? Or can you liaise with multiple stakeholders with the same tool? Are all documents (think purchase orders, invoices, shipping notices, etc.) meant to be in the same format (like PDF or XLS)? What if some of your partner companies already use EDI?
As a well-known EDI solution provider in the US and European markets, we at To-Increase have helped many customers across industries understand the hows and whys of EDI integration.
In this blog, we will take you through the types of EDI integrations available for different business scenarios so that you are better informed when you choose to implement EDI. But first, let's briefly look at who are the stakeholders who benefit from an EDI integration.
Who benefits from an EDI integration?
(Related: This blog on EDI basics will answer all your frequently asked questions about EDI)
An EDI integration, in simple terms, refers to the process of setting up a complete, automated EDI workflow between trading partners, with or without third-party support.
Usually, business users (such as your sales, purchase, logistics, or helpdesk teams) would prefer data to be easily accessible and maintainable. An EDI integration can help them make informed business decisions faster through accurate, intervention-free data.
Your IT team, on the other hand, would wish for happy business users who are capable of handling data issues on their own, so that they could focus on other technical challenges. They are also usually on the lookout for easy, flexible, and configurable multi-purpose tools (like EDI!) that can help them manage new business needs efficiently.
Therefore, a flexible EDI solution that can be set up in different ways and scenarios and cater to different types of users can be considered ideal. Let's look at the three types of EDI integration in detail.
Types of EDI Integrations
1. Direct EDI integration
A direct EDI integration, also known as point-to-point EDI, involves a direct connection through the internet between your ERP and your business partners using a specific protocol. Business partners can include your customers, suppliers, or your logistic service providers.
A direct EDI integration helps you manage thousands of connections individually — a process that can turn out to be complex and cumbersome, if you don't have a standardized protocol in place. A direct EDI integration can be the ideal solution for large corporations with heavy integrations that witness a high volume of data exchange on a regular basis.
2. Indirect EDI integration
An indirect EDI integration is the exchange of communication between your ERP and your customers, suppliers, or third-party logistics service providers (3PL), via an EDI broker or a value-added network (VAN). First, the message, with all the information you need from your partners, goes out from your ERP to the broker or the VAN. The broker then splits the message further into different formats (as preferred by your customers or suppliers) and sends it to them.
3. a. Hybrid EDI integration (for partners already on EDI)
Some companies prefer utilizing the advantages of both indirect and direct EDI integration. An EDI integration that enables you to exchange messages, directly and indirectly, is known as hybrid EDI integration. In this type, you will need to be flexible in several areas of the integration process and have the knowledge and tools to do so.
b. Hybrid EDI integration (for non-EDI customers)
The second version of the hybrid type leverages non-EDI communication to enable integrations with partners or customers who are not that familiar with EDI. A lot can be done using non-EDI communication too. For instance, many brokers or VANs exchange messages via other types of communication – such as an email, with a PDF or excel sheet attached. This can enable the non-EDI-capable partners to send an email with order details (for instance), which the broker can translate into the existing data connection. As a result, the ERP gets to exchange all the order documents through the same channel (a true digital transformation!).
Right now, if you're wondering which of these three types of EDI integration might suit you the best, and are looking for detailed information with examples of possible business scenarios, we recommend reading this illustrative blog 'EDI Integration with ERP: What Are Your Choices', which will give you an in-depth account of the types of EDI integrations, thus helping you make the right choice.
The Next Step
But what is the next step? Before you can consider an EDI integration that's most suitable to your specific business needs, you need to first define:
Who are your business partners?

What is your current daily volume of document exchange?

Where are you in terms of technical capabilities?

Who are the key stakeholders involved?

Do you need to connect with your trading partners globally?

What is your company's budget?
Once you have these parameters clearly defined, you need to look at the choices available to you in the market. You will find that, based on your unique business scenario and the type of EDI integration you choose, you may need to look into whether your EDI transactions require the services of a VAN or an EDI broker. Depending on your requirement, you may even need a fully managed EDI service provider like TIE Kinetix, who offers an end-to-end EDI service in partnership with To-Increase.
(Related: This blog on the advantages and limitations of VANs, EDI brokers, and EDI service providers might help you in your EDI journey)
Also, don't forget to download a copy of our free eBook 'How to Streamline the Entire EDI Process in Dynamics 365' which will help you evaluate which EDI integration is the best option for your business.