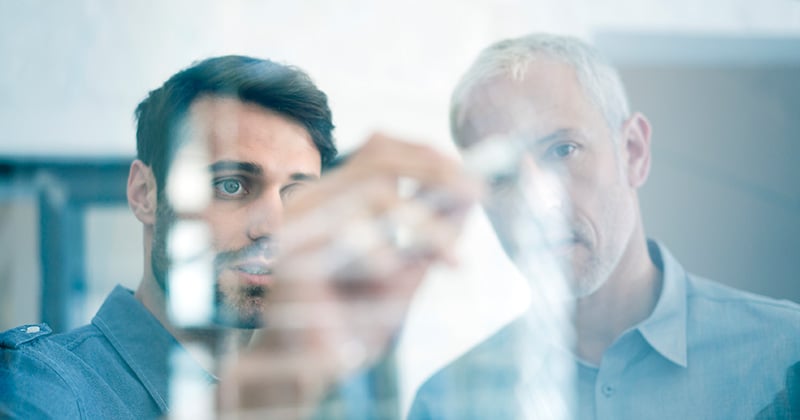 As an organization grows, so does the scale of business communication and the number of trading partners. A lot of organizations find it difficult to continue with their current setup, and some may consider modernizing their infrastructure and adopting new solutions to automate processes. Organizations that do not move from manual processes find it difficult to grapple with issues with staffing, confusion on orders or supply, and other issues that delay growth. Automating your document exchange and integrations will free your staff to handle other important tasks.
As you scale, your data grows with you and if your data is scattered across several business systems that are not communicating with each other, that could lead to issues such as operational delays, errors across processes, and unhappy customers. Additionally, if you decide to scale your operations, business communication across the organization and with your suppliers, customers, and partners becomes even more crucial.
As providers of Business Integration Solutions (for Microsoft Dynamics 365 Finance & Supply Chain Management (F&SCM), we have helped 500+ customers modernize their systems. To-Increase's application integration solution – Connectivity Studio and EDI solution – EDI Studio has helped small to medium businesses (SMBs) as well as enterprises modernize and connect their application landscape and improve their document exchange process.
Therefore, in this blog, we share things to keep in mind when you decide to scale and how our solutions can scale with you. So, if you decide to scale, our solutions have the capacity and capability to support your growth. Read on to know the steps you need to take when you decide to scale your business.
How can our solutions support your growth?
When you decide to expand, you need financial backing, with a plan in place. You need the support of the right team, connected business systems, streamlined operations and partners, and technology to support your goal.
Our business integration solutions can help you achieve your goal of streamlining processes and building integrations for your business systems and ERP. EDI automates, adds a layer of security, reduces manual errors, and improves the communication process with trading partners. Integrations can help you synchronize data across systems, reduce data duplication, and improve decision-making. Both these solutions make it easier to scale while making it significantly simpler for your teams to exchange important documents and connect processes without the need for any coding or development.
Things to keep in mind when you decide to expand and are using our Business Integration Solutions suite
1) Plan the project
Make a list of the things that you will you need when you decide to scale operations. Do you need to factor in moving to the cloud? That will definitely reduce the load on your existing infrastructure and also help you modernize systems. Or do you want to upgrade from an older Microsoft Dynamics ERP such as Dynamics AX2012 to D365? Then Connectivity Studio can help you migrate all that data. In fact, the solution can be used for large data imports and exports for multiple environments under one company. So, first, you need to write down a list of to-do items that will make scaling a smoother journey for you.
2) Budget
If you decide to scale, and let's say, for example, you decide to acquire a company in a different country as part of your expansion plans or add a new product line, then you need to share your master data with different companies. You will need to add more companies under Microsoft Dynamics 365, and you will probably need to use our Business Integration suite for these legal entities as well. In that case, you will have to budget for more legal entities, and we can help you with that. As our solution follows a tiered pricing model, the more the number of companies you add, the price per company reduces. Currently, our Connectivity Studio and EDI Studio solutions can be purchased separately or as a bundle.
Related reading: Cost of To-Increase's EDI Studio for Dynamics 365
3) Evaluate your current challenges
If you are struggling with master data distribution, data quality, and data entry, you might need additional tools to manage your data governance. Especially if you decide to roll out ERP to newer legal entities during an acquisition, then transferring master data and data quality will be important. In that case, ensuring the transfer of master data, data quality rules, creating data entry workflows and master data distribution post transfer can be simplified using our MDM suite. However, prior to implementing any of these solutions, ensure that you have a data governance strategy in place.
4) Consider configuring the integration monitoring feature
When the number of integrations expands, unless you're monitoring those integrations with a tool, your team is going to be spending a lot of time and effort monitoring your integrations. These might lead to challenges such as losses incurred due to mean time to repair due to lack of visibility into the health of your integrations. Additionally, you can find it difficult to optimize slow and lagging integrations due to the lack of an intelligent tool and a long time to figure out the root cause of your integration failures with no app tracking your applications.
To help our customers track and monitor the performance of their integrations implemented through Connectivity Studio, we recently launched a new feature, the Connectivity Monitor app. If you are planning to scale, you will want to consider using this app as it will reduce the load on your employees and can be easily accessed on mobile phones and tablets. The app allows you to set alerts for any integration failures or errors, track slow and lacking integrations, and has a Power BI dashboard that lets you slice and dice data by impacted companies and applications, and shows you a log of the impacted records from failed integrations.
Related reading: Top 5 Application Integration Challenges Connectivity Monitor Can Help You Solve
5) Consider adding a VAN/Broker partner



If you are using EDI Studio in a direct scenario and are looking for a VAN/Broker to partner with, it would be a good time to evaluate vendors. Adding more trading partners such as customers, vendors, or warehouses is time-consuming, and maintaining those connections can be a costly process. While we advise working with our partner TIE Kinetix, we are also open to working with other VAN/Broker of the customer's choice. We personally recommend working with TIE Kinetix as they can help you add partners with ease and without raising costs. Additionally, TIE Kinetix is one of the select few Brokers offering non-EDI message transmission, i.e., converting pdf, word doc, etc. into an EDI message format.
6) Automate processes
As you expand, you will have to hire more resources, but you should also consider automation to quicken and streamline processes, reduce manual errors, and improve the time to execute your order to cash cycle. Connectivity Studio can handle large data transfers and data synchronization in near-real time with not just EDI and your ERP but can help you integrate your entire application network. EDI Studio can help you send and receive a large number of messages while easily handling any validation errors in the staging area and can automate your document exchange process.
7) Evaluate your support needs
As you expand and your EDI messages and integrations increase, you might also need to consider more dedicated support from our To-Increase specialists. While we offer FREE standard support for all our cloud customers, which includes upgrades, documentation access, and responses to product-functionality-related questions, we offer other support plans as well. So, if you are looking for extensive, full-time support, share your business requirements with us and our team can recommend a suitable support plan for your organization.
Are you ready to take the next steps with us?
Scaling your organization and expanding your footprint is a big deal. We would love to support you in your endeavor and have a portfolio of solutions for Microsoft Dynamics 365 that can make this process easier for you. If you already use our solutions and are interested in adding on our Connectivity Monitor app or our Master Data Management suite, or increasing the number of entities, or changing your support plan, reach out to our sales representative, and we can support you in your journey of growth.
However, if you do not currently use our solutions and are interested in our Business Integration Solutions Suite, we recommend reading our review blogs that share the limitations, benefits, and costs of Connectivity Studio and EDI Studio. And if you haven't already, do download our EDI Studio factsheet from the link below.