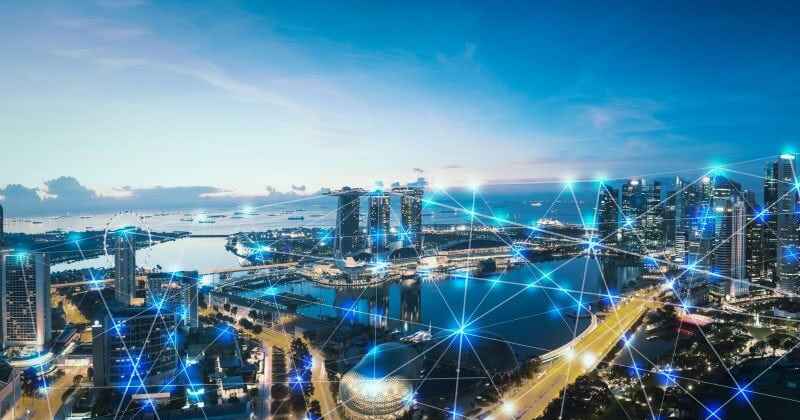 Has your organization ever experienced missing out on a potential deal or losing a client simply because your operational responses took way too long?
Manual transactions and paper-based record-keeping have long been a bane to corporates in today's digitally advanced world, where everyone from your customers to your suppliers to your stakeholders expect faster and more efficient service. Delays in handling transactions, responding to queries or complaints, or getting approvals for business processes often result in the loss of customer trust or a dip in company reputation.
Switching to an electronic communication system like EDI might be the answer here. EDI or electronic data interchange is an electronic method of exchanging essential business documents (like purchase orders, notices, or invoices) between companies using a standardized and mutually accepted format. EDI is an efficient replacement to the traditional paper-based posting of documents and is a more advanced alternative to sending faxes or emails.
Let's take a detailed look at how adopting EDI can help increase your organization's business efficiency.
EDI allows faster processing of transactions
An electronic data interchange solution ensures that transactional data (also known as EDI messages) are sent and received by either party (companies, trading partners, or departments within an organization) promptly and securely. Transmission of business essential information within minutes ensures faster business cycles and a more streamlined order and invoice process.
EDI brings the benefits of automation to the table
An EDI solution automates the exchange of business documents between computers in a standardized format, leading to quicker processing of these documents and reduced possibility of human errors. Data accuracy improves; you need fewer resources to manage data manually; purchase order or invoice discrepancies become virtually non-existent.
EDI simplifies the supply chain process
One of the ways in which companies see a marked increase in their business efficiency is through an improved supply chain process. Although it is used across many industries, EDI has made the greatest impact within supply chain management due to a quicker and more secure file transfer process, which leads to a higher volume of data being transmitted between trading partners.
EDI is both time- and cost-effective
Any business that can save on its expenses and delivery time while improving its speed and accuracy would surely pat itself on its back for its efficiency. An electronic data interchange software can help you be truly efficient by allowing you to go paperless, and saving you the cost incurred in printing, storing, or posting documents. It also saves the time your team may have spent in rectifying invoice errors or tracing lost orders.
EDI helps you be on par with industry standards
In a rapidly changing digital world, it is quite possible that most of your trading partners or vendors already have an EDI solution in place for data interchange. However, if your organization is still processing tasks manually, your vendors would have to bear with delays or errors from your end, affecting your mutual business relations. Moreover, you may find that many companies might refuse to undertake business with you, preferring partners with existing EDI capabilities.
EDI helps to keep your data secure
As compliant as you may be with existing data regulatory policies, transferring data manually increases the likelihood of a data breach — especially for data that moves through the supply chain. An EDI solution can help resolve this issue, as it allows you to transfer files and documents securely and quickly, especially if your EDI is integrated within your preferred ERP. If, on the other hand, you choose to go with a VAN (Value Added Network) EDI provider, you would be offered a highly secure platform with auditing properties to exchange data.
Although most of the EDI solutions in the market can help you improve your document interchange process, there remain some concerns around the solution efficiency, its level of safety, the formats used, and the type of provider or ERP integration required for implementation.
This is where you may benefit from a solution like EDI Studio by To-Increase. EDI Studio for Microsoft Dynamics 365 Finance and Supply Chain Management by To-Increase can help you maximize your business efficiency by simplifying your partner communication and improving customer collaboration through seamless electronic data interchange. In our 16 years of experience as an EDI solution provider, our team at To-Increase have helped organizations make their order and invoice processes easier and more stable. EDI Studio can also integrate seamlessly into Dynamics 365 for Finance and Supply Chain Management.
Here is how To-Increase EDI Studio can help increase the efficiency of your business operations:
EDI Studio improves the accuracy and speed of document movement
Document movement lies at the root of procurement, ordering, invoicing, and other related processes. With EDI Studio, you will be able to enable speedy, accurate, and touchless handling of the document end-to-end. No more will you have to depend on manual data entry (which can be time-consuming) or rely on the memory of the stakeholders involved (which may not be completely dependable).
EDI Studio allows you to manage exceptions without leaving the Dynamics environment
In a business where there are huge volumes of documents and data being interchanged, it is important that you manage data validation and correction without leaving the core system. With EDI, you can enable your purchase and sales team to validate data on their own, within Dynamics 365 for Finance & SCM, without getting additional help from the IT department. The exception management helps in optimizing resources and increasing efficiency.
EDI Studio offers you an efficient EDI messaging and integration feature
As EDI studio offers your business an in-built Microsoft-certified configurable platform for messaging and integration, you can complete this task without seeking help or assistance from external sources. The additional benefit is that it is easy to deploy and utilize. Furthermore, you can use the history tracking feature to track and validate the changes that have been made.
EDI Studio enables you to deploy and manage EDI within Dynamics 365 for Finance & Supply Chain Management
How many times in your business dealings have you wished for the flexibility to have a connection with your trading partners directly or via VAN/EDI brokers, while being independent of ERP? EDI Studio can help you achieve a direct connection with your brokers. Moreover, you will be able to leverage your existing resources to set up EDI Studio, without additional technical help — as an EDI Studio set-up requires configuration, not coding.
To sum it up, EDI Studio can help you keep control of your expenses and reduce the risks associated with your general communications and processes. With EDI Studio, you can optimize your supply chain, exchange intercompany orders, transmit documents, such as PO or sales order confirmations (especially for large volumes), and broadcast pricing and product updates to retail POS systems. An EDI solution, therefore, proves itself to be an essential toolset that can help meet your business demands and improve your organization's business efficiency by a long shot!
If you would like to read about how EDI Studio helped one of our clients modernize their food distribution business and increase their efficiency, don't forget to download the case study given below!
With an impressive portfolio of industry, business, and technical productivity solutions for Microsoft Dynamics 365 and a proud member of the prestigious Microsoft Business Applications Inner Circle for 14 years in a row, To-Increase is driven by our vision of empowering you—our customer—with software solutions that can help you optimize your operations, grow and lead in your sector.