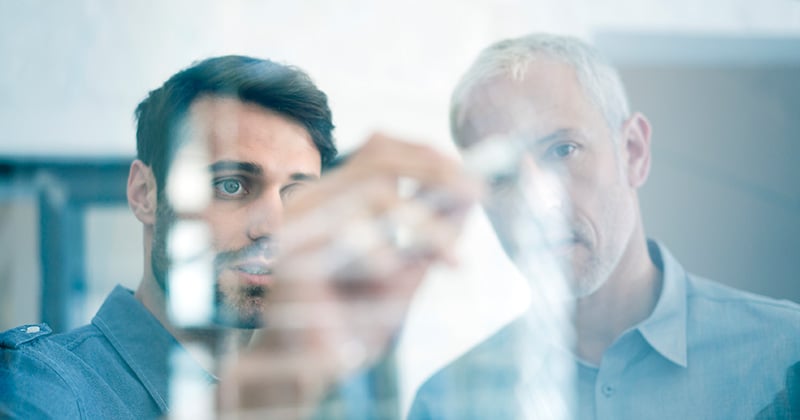 Although Covid19 did impact the growth of many industries including electronic data interchange, according to the "Electronic Data Interchange (EDI) Software Market" Insights 2022, the Global EDI Software market size was valued at $1026.75 million in 2021 and is expected to expand at a CAGR of 11.19% during the forecast period, reaching $1940.4 million by 2027. So, it is safe to say that EDI is here to stay and will be adopted by more organizations worldwide. But EDI has been around since the 1960s, so we can expect changes in the years to come.
At To-Increase, since we offer our own EDI solution – EDI Studio for Microsoft Dynamics 365 Finance & Supply Chain Management (D365 F&SCM), we are always looking for customer feedback and industry trends to better our solution. We have over 600 customers that use our Business Integration Solutions, which are EDI Studio, Connectivity Studio for application integration along with the Connectivity Monitor app for integration performance monitoring.
In this blog, we will throw some light on EDI industry trends that we expect for 2023 and beyond. If you do have any other comments or insights on these, do reach out to us.
12 EDI Trends to watch out for in 2023 and beyond
1) EDI will become a norm for e-invoicing
The EDI wave is slowly cascading over Denmark, Latin, and South America as industry regulations dictate the mandatory use of EDI. Italy has mandated invoices in electronic format of e-invoicing for any Business-to-Government (B2G) document. We anticipate more regulatory bodies will follow suit and adopt e-invoicing. There are some supported standards for electronic e-invoicing provided by Microsoft already that include FatturaPA v.1.2 for Italy, OIOUBL v.2.02 for Denmark, and PEPPOL BIS v.2 for Austria, France, and Belgium.
2) Businesses prefer to buy over build
As the cost effort of development and maintenance of EDI software increases, an EDI trend we see is the preference to invest in enterprise-ready software that is high-performing and proven in the market versus building and maintaining one in-house. An EDI solution that has been developed by experts based on experiences and challenges faced by hundreds of users is the way to go. Businesses are happy to invest in applications to fill in any gaps so that they can focus on their core business and serve their customers better. Any kind of troubleshooting, upgrades, or issues that crop up with EDI needs a lot of bandwidth and resources and it is easier to outsource this to EDI experts that specialize in developing data management solutions.
3) Preference toward web EDI
Due to challenges such as shifts in consumer mindset or other factors such as inflation, there is a fluctuation in demand and supply that manufacturers and suppliers need to anticipate and be proactive about. An integrated EDI software that helps them track trends with a history feature can also be used to predict projected demand based on records. This ensures any rise or fall in procurement can be gauged, and the supply chain can be prepared for it. Hence, we see a preference of a web-based portal as a favorable EDI trend that will make it easier to pass this message down the supply chain and engage with them quickly. Online platforms such as the Flow platform from our partner, TIE Kinetix, helps customers quickly onboard their suppliers, big or small, using a partner portal and automating document exchange.

4) Azure will gain prominence
According to this article on Forbes, "Microsoft Azure revenue grew 50% year-over-year in fiscal Q2, 2021, contributing to a 26% increase in server products and cloud services revenue." This consumer preference will impact the EDI industry as well. EDI providers that are now using AWS or other cloud services will now have to evaluate whether their current setup is working for their customers and their services.

5) Adoption of EDI by more industries
As EDI formats and consumer demands grow, more industries see the benefits of adopting a secure and consistent way of automating the exchange of critical business documents. The retail, food manufacturing, healthcare and pharmaceuticals, and automotive industries are realizing the benefits of relying on EDI. This has in turn, increased the expectations from their suppliers for improved data. For example, in the retail industry, suppliers need to manage their inventory better using transaction data that they can assemble from their ERP and integrated EDI system.
Due to local or industry regulations, certain industries have to ensure documents are exchanged quickly. In food manufacturing, because of the 'first in, first out' mandate, products that are older need to be delivered into the supply chain to ensure food is sold before it goes bad. Similarly, for the automotive industry, the 'just-in-sequence' model ensures that car parts arrive in the right order which optimizes the engineering process. EDI standards ensure such details are added to EDI documents that can help streamline such processes.

6) Change in standard formats
There are many EDI standards and formats that are used across industries and each of these has evolved over time. There are governing bodies that regulate and issue these globally accepted standards. In 2023, an EDI trend we expect is a lot of legacy standards consolidating or moving toward more recognized and widely used standards. For example, the text-based format VDA and TRADACOMS formats are gravitating toward EDIFACT and are likely to be consolidated.
However, there might be no change in certain standards, such as ANSI ASC X12 as that is widely used and accepted in the US. And public authorities and governments will continue to use XML for electronic invoices out of preference. A lot of businesses are also moving toward using XML for all their EDI transactions.

7) Application integration and its monitoring
For the true digitization of any business and to ensure data flows from one application to another in a synchronized manner, application integration is necessary. If your applications are unconnected, you will have data silos, data duplication, and a lot of extra effort needed for your staff to manually corroborate data between systems.
According to a report by Statista, companies used 110 SaaS applications on average in 2021 including EDI. So, as the application landscape becomes more complex, and companies invest in more applications, integrating and monitoring those applications will become even more important. Therefore, we see companies investing in integration software in 2023.
Since our EDI solution is built on our integration engine, Connectivity Studio for Microsoft Dynamics 365 Finance & Supply Chain Management (D365 F&SCM), we understand the benefits of integrating your logistics, ERP, EDI, and other applications and business systems and the benefits of doing so. And as part of our integration solution, we offer an application that will help you track and monitor the health of your integrations – Connectivity Monitor.
8) Managed cloud services
Moving to the cloud has several benefits, from saving on hosting that data on-premise to making it easier to integrate online systems. Moving to the cloud is also cost-effective for not just big enterprises but small and medium-sized businesses too.
Since we offer some of our solutions for legacy Microsoft ERP versions, such as Microsoft Dynamics AX2012, BC, and NAV, we have noticed a trend of companies migrating to newer versions of the ERP to the cloud. This also means moving from an older EDI solution to Microsoft Dynamics 365. If you do decide to move to the cloud, our Connectivity Studio solution can also help you migrate data from an older Microsoft ERP to D365 F&SCM.
9) More ERP systems move to the cloud
Moving to the cloud is not unheard of and a trend we already mentioned above, but ERP users usually prefer having their data on-premise. This year we have seen more companies move their ERP systems to the cloud from on-premise and we are confident that this trend will continue moving into next year. Based on this report, the was valued at USD 483.98 billion in 2022 by the beginning of 2023.
10) Increase in API integrations
While there has been a wide debate over API and EDI and how the former is going to take over the latter, that is far from the real picture. While both technologies are used to transfer data from one system to another, they work pretty well together. To make this happen, integration does play a pivotal role.
API integration can facilitate not just EDI but even integrations with other applications and each of these technologies can play a role in improving operations. For example, for an online business, an API can be used to connect to an on-premise system to extract data and move it to the webshop hosted on the cloud. And EDI can be used to exchange invoices, delivery updates, and more.

11) Increase in in-house managed EDI
Legacy EDI solutions were not as user-friendly and needed specialized skills. While fully-managed EDI is a great option for organizations that do not want to manage EDI in-house, it is difficult to have visibility and transparency on your EDI documents exchanged. And it is not as cost-effective.
Organizations are looking for a cost-effective solution that can either be managed in-house or an end-to-end solution that gives them control of their EDI exchange, such as EDI-2-FLOW. Whichever option you choose to go with, evaluate the feasibility of the scenario for your organization.
12) Wider reach of

PEPPOL protocol
Using the Peppol eDelivery Network, you can connect with government organizations and private companies within the network. Present in over 39 countries, this EU-funded project was set up as a secure network for European public sector buyers to establish standards in their procurement processes for government contracts. Peppol is an EDI protocol that makes it easier and secure for suppliers to reach out to government organizations. Already adopted in Europe, an EDI Trend we see is Peppol becoming more widely accepted across Asia and Australia in 2023.
Are you interested to know more about our business integration solutions?
Based on these top EDI trends, it is safe to say that EDI is here to stay and will be more widely adopted in 2023 and beyond. If you are new to electronic data interchange and still understanding how things work, we recommend downloading our free EDI toolkit to understand the fundamentals of EDI.
If you are unhappy with your current EDI solution, our blog: Is It Time to Change Your EDI Solution? will help you make a decision on whether you need to switch your EDI solution. If you are using Microsoft Dynamics 365 F&SCM and are evaluating an EDI solution for your organization, then do consider EDI Studio for D365 F&SCM. To learn more about our solutions, you can download the factsheet from the link below.