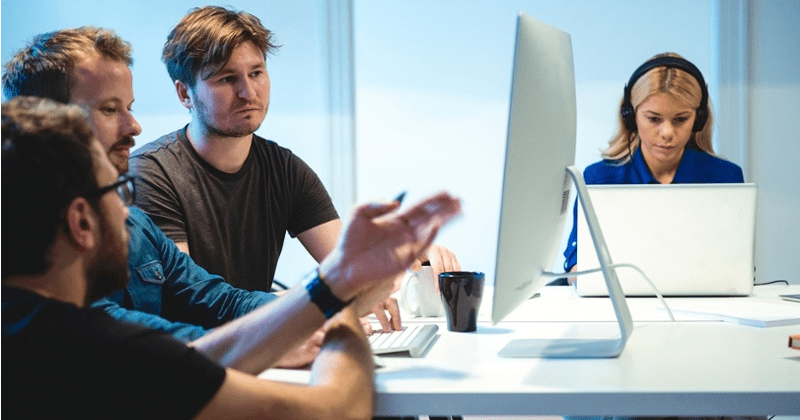 3 simple steps to implement EDI communications on Microsoft Dynamics 365 for Operations
By using To-Increase Connectivity Studio and EDI Studio, you can enable electronic document interchange (EDI) in Microsoft Dynamics 365 for Operations in three simple steps. Today, we show you how this works. Given how often EDI is used to handle computer-to-computer exchanges of business documents in standard electronic formats, this practice can save time in your busy day.
Step 1: Choose and set up an EDI format
Since the business documents must be processed by computers, you have to use a standard electronic format. There are several standards, including EDIFACT and X12. However, business partners can decide to use their own format or language. Standard electronic formats are certainly comparable to languages.
You can set up and manage the standard electronic formats using Connectivity Studio. Connectivity Studio is one of the most advanced systems integration solutions available for Microsoft Dynamics 365 for Operations. Connectivity Studio enables EDI integrations with different types of standard electronic formats, including X12 and EDIFACT. You can also define your own standard electronic format, for instance, using XML. You can find example XML tutorials for EDI in the Connectivity Studio software documentation.
Step 2: Set up EDI partners
There are several typical reasons why business partners decide to exchange business documents using EDI – cost savings, speed, and accuracy are the most common.
To-Increase EDI Studio simplifies the setup of business partners because it's completely integrated with the standard of Microsoft Dynamics 365 for Operations. That means, for example, that you can set up a customer for EDI just from the standard Microsoft Dynamics 365 for Operations form.
Step 3: Set up EDI document flows
Business partners can exchange any type of business document, for example, orders, invoices, and many others. You can simply manage documents per business partner, using the document flows of EDI Studio. EDI Studio triggers the document flows at the right time. For instance, if you set up an outbound sales confirmation, EDI Studio checks during the confirmation of the sales order whether the customer is enabled for outbound sales confirmations, and initiates the document flow.
Staging
When it comes to inbound documents, EDI Studio provides a resource to verify them. EDI Studio provides staging journals to validate inbound sales orders, purchase order confirmations, inventory orders, and transfer orders.
I hope these simple explanations help you manage communications and trading relationships in your Microsoft Dynamics 365 environment. If you have questions or want to learn more about Connectivity Studio or EDI Studio, send us a note.