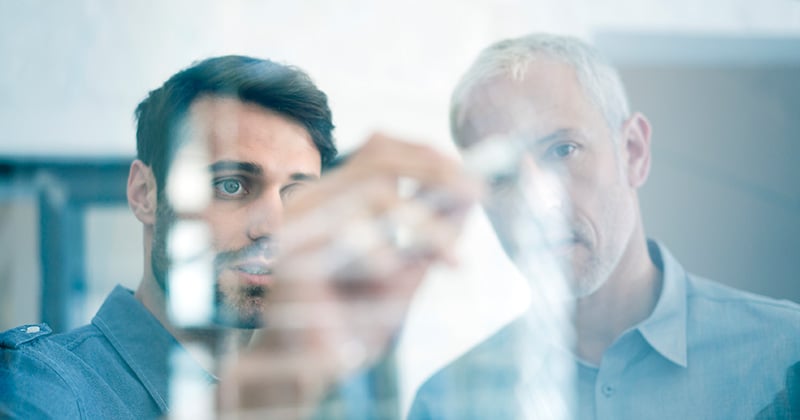 To-Increase, a 3-time winner of the outstanding global Microsoft Dynamics ISV of the year, is excited to be showcasing its solutions and participating as a Gold Sponsor at Community Summit – October 10-13, 2022 at Gaylord Palms, Orlando, Florida. This event is one of the largest and most anticipated Microsoft Dynamics community events in North America. Post-pandemic, our experts are excited to get together with users, partners, and customers in person and learn from the knowledge-sharing sessions.
3 Reasons you should attend Community Summit
Every year, thousands of users, partners, and ISVs that are part of Microsoft's application ecosystem get together for the Community Summit NA as it is meant "for users, by users" since it is not funded or owned by Microsoft but independent Dynamics communities.

The event aims to "decrease complexity to deliver results" as 300+ expert speakers talk about low-code applications built to simplify the Microsoft Dynamics ERPs (BC/NAV, 365 Finance & Operations/Supply Chain Management) and enhance business efficiency.

The event is designed to align with users in their current 'Microsoft journey' whether they are new to the Microsoft ecosystem or migrating from an older Microsoft ERP on-premise to the cloud. They have tracks to help beginners, as well as skilled experts, learn and exchange ideas. They also have tracks for Microsoft's Power platform

,

as well as ERP products, including Dynamics SL, Dynamics GP, CE (CRM), Business Central (NAV), and Dynamics 365 F&O (AX).
View the agenda for details on the 500 sessions.
To-Increase at Community Summit
At To-Increase, we have been building solutions for Microsoft ERPs (AX, BC, NAV, Dynamics 365 F&O/SCM) for more than 17 years and have been part of Microsoft's inner circle and served over 2200+ customers. We develop solutions that simplify day-to-day processes that can help you streamline operations, improve data quality, simplify processes, and derive intelligent business insights. We have cross-industry and industry-specific solutions, including the ones listed below, that you could request a demo for at the event.
Discrete Manufacturing: Our PLM integration solution can help industries including industrial equipment and heavy machinery, automotive and transport, aerospace and defense, semiconductor and electronics. We have a host of solutions for quotation, engineering, production, operations, and maintenance that can help you drive efficiency and improve productivity.
Equipment Rental and Lease: Our end-to-end rental solution – DynaRent, caters to rental companies for machinery and heavy equipment, tools, cranes, construction, high-tech and medical, machinery and heavy equipment. We also offer add-on solutions such as Analytics for Rental and Lease, DynaRent mobile app, DynaRent for D365 Sales, and DynaRent Customer Portal. Our solutions can help you optimize equipment usage, get real-time insights, get a holistic view of all your equipment, and manage logistics and maintenance of your assets better.
Analytics and Business Intelligence: Our end-to-end BI solutions can help you use powerful business insights that can help you make better business decisions. Our Data Modeling Studio and Business Analytics Suite can help you gain real-time insights, simplify data modeling, and manage large data volumes with ease.
Master Data Management: Before you can become a data-driven organization, it is important to implement data governance. And our MDM suite of solutions can help you do that with solutions for master data management, data quality management, and data entry management.
Business Integration: If you are looking to streamline processes and digitize business communications, then you can evaluate our Business Integration suite of solutions. Our application integration and electronic data interchange (EDI) solutions can help you transform your application landscape and simplify communication with suppliers, partners, and customers, across industries.
Enterprise Mobility: If you are looking to improve the efficiency of your logistics, manufacturing, supply chain, or retail operations, our Enterprise Mobility solutions can help you improve business operations with accessible mobile solutions. Using our solutions, you can work toward boosting warehouse efficiency, shopfloor productivity, and retail efficiency.
Business Productivity: Connect and improve collaboration between engineering and production to improve productivity, cost-efficiency, optimized operations, and quality control using our Business Productivity Solution for business process management. With our security compliance solution, you ensure compliance with regulations, including Sarbanes Oxley and General Data Protection Regulation (GDPR).
Food manufacturing: Learn more about our food manufacturing solutions that can help you improve your production and distribution processes while ensuring regulatory and food compliance. Use our solutions to achieve operational efficiency, streamline logistics and uphold quality standards.

If you are interested in any of the solutions, you can reach out to our experts mentioned below at booth 1536 and discuss your business requirements.
| | |
| --- | --- |
| | Americas Channel Director |

| | |
| --- | --- |
| | Solutions Consultant |
| | |
| --- | --- |
| | Domain Sales Specialist |

| | |
| --- | --- |
| | |
Want to attend Community Summit 2022?
If you are interested in attending the upcoming Community Summit and being a part of this awesome event that brings together the various Microsoft communities and professionals across industries, then register soon. Our partners, customers, and prospects that register using this link can avail a discount of 10%.
Don't miss out on the opportunity to learn from the speaker sessions and network with Microsoft partners and professionals attending this event. You can use this experience to understand what is working for your industry and leverage it to accelerate business growth for your organization.