Digitize and capture invoice information to streamline and automate procure-to-pay tasks
When you are in a business where you purchase different materials from various suppliers, the likelihood of getting invoices in varied formats is always there. When you get invoices in diverse forms, it adds steps to your accounts payable processes. The answer here is to have a robust scanning feature as part of your AP automation solution. The solution can then transform your vendor invoices—paper, PDF, e-invoice, XML, etc.—into a single standard digital format.
The solution should be smart to make sure that the capture of information is not distorted so that the details are captured for the next stage of processing. What is more, a scanning and data capture feature would also ensure that the records are appropriately sorted and archived. A well-organized archive of all your invoices can help you meet compliance and auditory requirements.
The accounts payable process can involve users from numerous departments and functions. When you have an intelligent scanning and data capture, the transmission of invoices between different users become easier. The users also find it easy to use the system. Scanning of invoices leads to immaculate record-keeping, which in turn can help purchase and procurement departments to keep track of the spending patterns and other factors to implement controls and streamline procurement processes.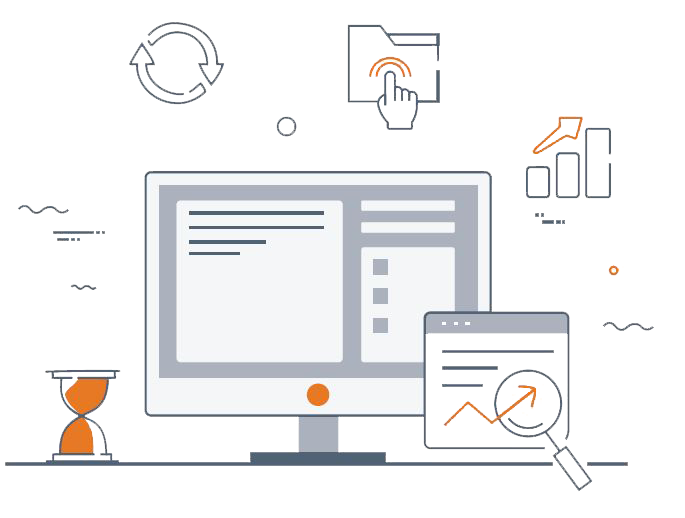 Take control of your Accounts Payable Process
Want to take control of your Accounts Payable Process with true automation for fully touchless processing? Our solution will enable you to gain complete visibility, meet compliance with proper control and approval processes in place, and leverage mobility to enhance the speed of operations.
Trusted by 2,200+ Industry Leaders
Shortly after the implementation of To-Increase Invoice Workflow we saw a month with our highest turnover ever, 80 percent more than budgeted. We had more invoices than ever before. Despite that, we had an unproblematic month end. It's very impressive
― Per Bjerring,
Group Operations Director,
Ergonomic Solutions
How our Invoice Automation solutions help
Get up to three-way matching of invoices with PO, goods receipt or contract
Set variances for exceptions so that the authorizing person gets automatic notifications
Track price adjustments by creating a request based on the variations between receipt and PO
Benefit from industry benchmarks and best practices that we offer
Gain quick access to data, and AP reports to keep track of the status of payments due
Leverage the control you can get on the entire AP process
Learn more about our customers